What Is OmTrak?
OmTrak Software is ideal for the design & construction of many facilities, schools, malls, and infrastructure. OmTrak manages critical building information and allows easy project collaboration between owners, architects, builders and contractors. OmTraks tools will streamline construction tasks and produce quality building information for handover, saving thousands of dollars and reducing delays. Digital handover files are easily transferred to Facility Management Systems.
Who Uses OmTrak?
The worlds leading construction firms, government, commercial, infrastructure, large facilities and major education providers.
Where can OmTrak be deployed?
Cloud, SaaS, Web-based, Android (Mobile), iPhone (Mobile), iPad (Mobile)
About the vendor
WebFM
Located in Irvine, US
Founded in 2000
Phone Support
Chat
OmTrak pricing
Starting Price:
Not provided by vendor
OmTrak does not have a free version.
About the vendor
WebFM
Located in Irvine, US
Founded in 2000
Phone Support
Chat
OmTrak videos and images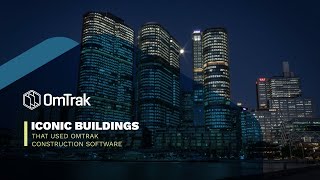 Features of OmTrak
Asset Tracking
Bid Management
Contract/License Management
Contractor Management
Document Management
Equipment Management
Equipment Tracking
Estimating
Facility Scheduling
Fixed Asset Management
For AEC Industry
Incident Management
Inventory Management
Maintenance Management
Maintenance Scheduling
Mobile Access
Permit Management
Preventive Maintenance
Project Tracking
RFI & Submittals
Reporting/Analytics
Scheduling
Service History
Task Management
Technician Management
Work Order Management
Deepu N.
Project QA/QC Manager in United Arab Emirates
Verified LinkedIn User
Construction, 1,001-5,000 Employees
Used the Software for: 6-12 months
Omtrak for Construction Closeout
Comments: Very good.
Pros:
Easiness in use and user friendly. Unique Assets schedule that can be build under parent child relationship. Access to all concerned parties makes the documentation easy. Very fast servers for accessing and retrieving data.
Cons:
Personally all features and well kept benefiting one way or other.
Wendy T.
PA in New Zealand
Construction, 501-1,000 Employees
Used the Software for: 2+ years
it is very clear instruction and easy to use
Comments: it is very good for documentation purpose. it makes job a lot easier and faster.
Pros:
I like the set up (easy to follow) and functional well,
Cons:
you can't change when you make mistake, and have to contract WebFM people to unlock before make changes.
Alternatives Considered: iTWOcx
Reasons for Switching to OmTrak: initially adopted this programme due to one of our client's requirement, but personally I quite like it as you more you use it, the better I enjoyed using it.
WebFM Response
3 years ago
Hi Wendy, Thanks for the great review. We are in the process of getting feedback from our users to make improvements to the software. I will let our IT team know that you would like some flexibility with correcting mistakes. Thanks again and let us know if we can help you with anything else. Kind regards Hayley OMTrak Support
Mike D.
Principal Electrical Engineer in New Zealand
Design, 10,000+ Employees
Used the Software for: 1+ year
NZ Review
Pros:
I don't consider Omtrak to have any advantages over the Aconex system that I have had more experience with
Cons:
Some terminology (e.g. the use of the term 'manuals' in project design stages) is inconsistent with common industry practice in NZ. The indexing/scheduling arrangement of correspondence is not very intuitive to me Lacks document format options and features I work on multiple projects, often with different management systems. It is challenging to effectively switch between them. I find Omtrak to be less intuitive than Aconex which I use more frequently.
WebFM Response
3 years ago
Hi Mike, Thanks so much for leaving us a review. We really value your feedback. OmTrak's true benefits are apparent to the owners at the time of handover, when thorough and compliant Operations & Maintenance Manuals and Design Reports are required. This is where OmTrak shine's and owners can really see the value in the software with the quality of the information and digital format. Sometimes this part of the process is difficult for contractors working on the project to appreciate - particularly as they are the users of the system and doing the work - it can seem pedantic. However, it is of high value to the owner in the running of the facility. We would love to get more of your input. Ryan Chappell our New Zealand BDM would love to talk to you more about this. Please feel free to contact him directly on [email protected] . We have sent your feedback to the IT team to consider when they do their next update. Thanks again for the review. Kind regards OmTrak Support
Aaron S.
Assistant Project Manager in Australia
Construction, 11-50 Employees
Used the Software for: 2+ years
Construction Review
Comments: Omtrak has been excellent for uploading of Construction manuals for one of our main clients and the site works option for defects is very handy and easy to use.
Pros:
The system works very quickly when uploading documents etc. The job set ups are simple and very easy to use.
Cons:
Some items / descriptions in drop down boxes are not relevant to the project you are working on.
Alternatives Considered: HammerTech
Reasons for Switching to OmTrak: Client had chosen Omtrak to use for all its projects.
Verified Reviewer
Quality & Completions Manager in Australia
Verified LinkedIn User
Construction, 1,001-5,000 Employees
Used the Software for: 2+ years
Omtrak for Defence Projects
Comments: This platform was mandated in our client contract. It would help those that are not very familiar with the Defence completion process. I would suggest when engaging Omtrak, get them to be responsible for adding in all the assets and asset information required for Defence. That process along took allot of work and Omtrak originally offered that as a service to us, although it wasn't stipulated in the contract agreement. Our project contact from Omtrak changed a number of times over the 2 year project period and the level of support varied from individual to individual.
Pros:
The user interface is very intuitive and does not take allot of training. Phone and email support is normally very responsive, although your level of support at project level can vary depending on who is assigned against your project.
Cons:
1. Every time you login, you have to press "I'm not a robot", every single time, this gets very annoying and when you look at other platforms that still meet compliance requirements, this is only done on rare occasion. 2. Reporting ability does not allow for flexibility. You'll find yourself using "Content & Status Summary" and creating your own dashboards in Excel. 3. No ability to create dashboards with multiple reporting graphs. 4. You can only apply one filter at a time against a report. 5. In work list, display does not show the location the works were signed against (which it does for example in maintenance schedules view), this created allot of heartache for us when using this for maintenance. 6. When you export to PDF, there is no opportunity to customize the title of the exported PDF. 7. There is limited ability to copy and paste asset attributes to save time. 8. Can not "copy and paste" folders from one project to another. Can not "Copy and Paste" more than one section within an folder at one time. This is a big draw back if you have projects and buildings that are identical. 9. When you export a section, any attachments are not downloaded within the PDF, they require web access to Omtrak. This is a drawback if you want to send a stakeholder a section. The only times the documents are included is when Omtrak burn the hard disks at the very end. 10. Understanding the error reports within Omtrak can be confusing. 11. You are limited to only a 3 step review