What Is Conrep?
Conrep's PSA software provides end-to-end solution for consulting, staffing, recruiting and professional services organizations. Conrep improves all aspects of your business: workflow, tracking and controlling. It's easy-to-implement, web managed solution increases organizational efficiency, maximizes resource utilization, facilitates team collaboration, fosters individual responsibility and productivity.
Who Uses Conrep?
Staffing & Consulting Firms Professional Services Organizations RPO Project Management VMS
Conrep Details
Conrep
Founded in 2005
Conrep pricing
Starting Price:
USD 40.00/month
Conrep does not have a free version. Conrep paid version starts at USD 40.00/month.
Conrep Details
Conrep
Founded in 2005
Conrep videos and images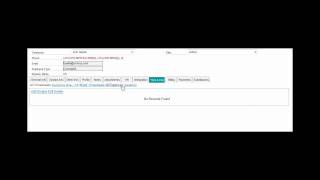 Conrep deployment and support
Support
Email/Help Desk
Phone Support
24/7 (Live rep)
Chat
Deployment
Cloud, SaaS, Web-based
Windows (Desktop)
Features of Conrep
API
Activity Dashboard
Activity Tracking
Alerts/Notifications
Applicant Tracking
Application Management
Assessment Management
Background Screening
Calendar Management
Calendar Sync
Candidate Profiles
Candidate Tracking
Careers Page
Collaboration Tools
Compliance Management
Compliance Tracking
Configurable Workflow
Customisable Branding
Customizable Reports
Customizable Templates
Email Management
Email Templates
Employee Database
Employee Onboarding
HR Management
Internal HR
Interview Scheduling
Job Application Management
Job Management
Job Posting
Jobs Board
Onboarding
Pipeline Management
Real Time Reporting
Recruiting Firms
Recruitment Management
Reminders
Reporting & Statistics
Resume Database
Resume Parsing
Resume Search
Resume Storage
Self Service Portal
Social Media Integration
Social Recruiting
Tagging
Talent Acquisition
Task Management
Third Party Integrations
Workflow Management
360 Degree Feedback
API
Access Controls/Permissions
Activity Dashboard
Applicant Tracking
Approval Process Control
Attendance Management
Attendance Tracking
Benefits Management
Calendar Management
Compensation Management
Compliance Management
Configurable Workflow
Customisable Branding
Customizable Reports
Customizable Templates
Data Import/Export
Document Management
Document Storage
Employee Database
Employee Management
Employee Onboarding
Employee Portal
Employee Profiles
Employee Self Service
HR Management
Job Application Management
Learning & Development
Leave Tracking
Onboarding
Payroll Management
Performance Appraisal
Performance Management
Real Time Reporting
Recruitment Management
Reminders
Reporting & Statistics
Reporting/Analytics
Role-Based Permissions
Self Service Portal
Sick Leave Tracking
Succession Planning
Third Party Integrations
Time & Attendance
Time Off Management
Time Off Requests
Timesheet Management
Training Management
Vacation/Leave Tracking
Workflow Management
API
Access Controls/Permissions
Activity Dashboard
Activity Tracking
Approval Process Control
Billable Items Tracking
Billing & Invoicing
CRM
Calendar Management
Client Portal
Collaboration Tools
Customizable Fields
Customizable Reports
Document Management
Document Storage
Drag & Drop
Email Management
Expense Tracking
Forecasting
Gantt/Timeline View
Invoice Management
Monitoring
Multiple Projects
Performance Metrics
Portfolio Management
Progress Tracking
Project Management
Project Planning
Project Templates
Project Time Tracking
Project Tracking
Project Workflow
Projections
Proposal Generation
Quotes/Estimates
Real Time Analytics
Real Time Data
Real Time Reporting
Real-time Updates
Reporting & Statistics
Resource Allocation & Planning
Resource Management
Task Management
Task Planning
Task Progress Tracking
Task Scheduling
Third Party Integrations
Time & Expense Tracking
Timesheet Management
Workflow Management
Naresh K.
Resource Manager in India
Verified LinkedIn User
Information Technology & Services, 201-500 Employees
Used the Software for: 2+ years
Better for the HR & Recruiting Modules.
Comments: Overall it's great recruiting tool and very user friendly.
Pros:
We are using Conrep since 4 years and it meets all of our requirements for the HR & Recruitment modules. Better tool for Client / Vendor Database management and very good customer support.
Cons:
User Interface could be more attractive & better if they have a mobile app.
Conrep Response
3 years ago
Thank you for your Valuable feedback, we have wrapped a new interface and its already on production. Our Support team will reach out to you to review the new UI and will help you migrate.
Verified Reviewer
Recruitment Manager in India
Verified LinkedIn User
Staffing & Recruiting, 501-1,000 Employees
Used the Software for: 2+ years
NIce Recruiting Tool
Comments: Overall, it's a nice recruiting tool. Especially, I like the way the support team responds to the queries and come up with solutions on time. User friendly site and can be more better if harvesting option is as accurate as other tools.
Pros:
I like the job portal integration option in Conrep. It helps us build our own database and we can minimize the usage of job portals in the long run. We can simply use the Conrep Internal Database itself as a Job Board. Also, like the way the reports are generated which is making my work easier to pull up weekly/monthly/quarterly or yearly performance evaluation of my team.
Cons:
Sometime, the site runs very slow and it takes little time to perform any action. Also, duplicate resumes should be removed on a timely manner resulting in getting more accurate search results.
Neil F.
Branch Manager in
Used the Software for: Not provided
Adjust it to suit you
Comments: I think as a long term option it is going to be a great system. You need a lot of time to set up the system and get it functioning in a usable and efficient manner for your company, but after the initial months, after it is customized to your business, it will be a great tool. Each month it is improving and getting better suited for us.
The support staff and customizing teams are very fast on turnaround for adjustments and they take design suggestions and work to implement them.
Pros:
Totally customizable Great support staff
Cons:
Very time consuming to implement and get customized to usable levels Requires lots of steps to do things Reporting needs to be set up by the support staff versus being able to do it on our own
Conrep Response
9 years ago
Thank you Neil for the review. I believe everything is smooth and fine now. It took some time & efforts initially while migrating the data from your previous vendor and reproducing similar work-flow in our application. Conrep has various configuration/reporting tools that are available to the users. But we provide support to make it easier on your end. We are committed to make continuous improvements to our product to make it more user-friendly and comprehensive solution.
Insurance, 11-50 Employees
Used the Software for: 2+ years
long time customer
Comments: Excellent experience with the software and all the personnel. We have host the software onsite and offsite and both applications have been very positive.
Pros:
The software is extremely easy to use. New employees have no issues learning how to use the software. The software is also very flexible, as my company changes and grows the software has been able to grow with us. We have experienced little or no downtime due to software issues. In over 10 years we might have been unable to utilize the software for less than 2 hours. The customer service is always there to assist us.
Cons:
I have no bad things to say about the product
Verified Reviewer
Human Resources Specialist in US
Verified LinkedIn User
Banking, 10,000+ Employees
Used the Software for: 2+ years
Incorporated Human Resources Data in one Bundle
Pros:
As an HR Specialist, I wear a lot of hats and need to provide the best service that can accommodate our employees at the bank. Yet, there are times that I can't manage it all. This is where Conrep comes in. This software literally saved the day. Each time I need to look at an employee's profile, I feel like it's a one-stop-shop filled with information from timesheets to payrolls and even training modules. All I need to do is input the data and this software does most of the work for me. I can run reports with ease knowing that I'm in good hands.
Cons:
The main problem I have with this software is the speed. It runs slower than what it should ideally be. I hope they can bump up the speed so I can enjoy the software to its full capacity.