What Is Rent Manager?
Rent Manager is award-winning property management software built for residential, commercial, and short-term-stay portfolios of any size. The program's fully customizable features include a double-entry accounting system, maintenance management/scheduling, marketing integration, mobile applications, more than 450 insightful reports, and an API that integrates with the best PropTech providers in the market.
Who Uses Rent Manager?
Rent Manager is a solution for companies that manage a multitude of multifamily, single-family, short-term-stay, and commercial properties who own/manage anywhere from 100-50,000+ units.
Where can Rent Manager be deployed?
Cloud, SaaS, Web-based, Mac (Desktop), Windows (Desktop), Windows (On-Premise), Linux (On-Premise), Android (Mobile), iPhone (Mobile), iPad (Mobile)
About the vendor
London Computer Systems
Located in Cincinnati, US
Founded in 1986
Phone Support
Countries available
United States
About the vendor
London Computer Systems
Located in Cincinnati, US
Founded in 1986
Phone Support
Countries available
United States
Rent Manager videos and images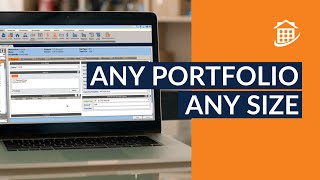 Compare Rent Manager pricing with similar products
Features of Rent Manager
Accounting
Bank Reconciliation
Billing & Invoicing
Calendar Management
Committee Management
Communication Management
Contact Management
Document Management
Expense Tracking
Faculty/Staff Management
Financial Management
Financial Reporting
For Vacation Rentals
General Ledger
Guest Communications
Lead Management
Lease Management
Lease Tracking
Maintenance Management
Member Communication
Member Database
Online Payments
Owner Statements
Payment Processing
Portfolio Management
Property Database
Rent Tracking
Reporting & Statistics
Reporting/Analytics
Reservations Management
Tenant Portal
Tenant Tracking
Transaction Monitoring
Vacancy Management
Vendor Management
Website Management
Work Order Management
Alternatives to Rent Manager
Ginger S.
Operations Manager/Bookkeeper in US
Verified LinkedIn User
Real Estate
Used the Software for: 2+ years
A great software team!!! We love the versatility!
Comments: Prior to Rent Manager we used Yardi for 17 years until they became too expensive and no longer catered to a small company base. This is so much better! Rent Manager listens to their customers. We couldn't be happier!
Pros:
The online RM12 version gives us the versatility of a complete accounting program (minus payroll of course) that allows small employers with mixed portfolios to use a single product. Outside Payroll options work great for us. The Rent Manager team is constantly listening to their customer base and makes product use seamless with a great support staff! We are a small locally owned property management firm with commercial, residential and self-storage rentals and have used the Rent Manager program since 2011. We currently manage 15 sets of books that include around 30 properties. The software allows us to set up each property based on its own rental type and each user can be restricted based on need. We love the user friendliness, training options and the program options available
Cons:
We have not found a major con with this program. The development team tries to work with all parameters to find a work-a-round if not an immediate fix.
London Computer Systems Response
4 years ago
Thank you so much for your review Ginger!
Verified Reviewer
Property Manager in US
Verified LinkedIn User
Real Estate, 1,001-5,000 Employees
Used the Software for: 2+ years
Great Software with Even Better Customer Service
Comments: It is the one stop shop for a large number of management needs from sending out notices to billing and payments with great support.
Pros:
I love how customizable it is. I also love how many different daily tasks it can address all in once place.
Cons:
While the company continues to make improvements to the software (a positive thing), it really slows down the ability to function. There seem to be 'fixes' going on almost every week. Sometimes the software runs VERY slow.
London Computer Systems Response
3 years ago
Thank you for your review! Our support team would be more than happy to take a look at any slowness issues you might be experiences. Please give us a call at your convenience.
Steven O.
President in US
Real Estate, 2-10 Employees
Used the Software for: 1+ year
Rent Manager increases efficiency
Comments: Rent Manager has increased our ability to selectively share data so that our efficiency improves.
Pros:
Customer service is amazing. I have always been successful working through issues (undoubtedly user error or understanding) with their help on the first try.
Cons:
The program is so robust I feel as if I am leaving features "on the table". I need to continue my training and use.
London Computer Systems Response
last month
Thank you for your review Steven! Please reach out to us at any time if there is a specific feature you are looking to learn more about. Our training team would be happy to assist.
Kristi T.
Property Management Supervisor in US
Real Estate, 2-10 Employees
Used the Software for: 2+ years
Source: SoftwareAdvice
Transitional Issues
Comments: Since RentManager upgraded us to "Premium" support - we have had a higher success rate. Casey has been amazing and VERY responsive. Britany
has also been extremely helpful.
A comparable feature request was finally successfully completed.
We are hoping that we do not have to change companies, but rather, RentManager assists us to be 100% functional for our customer needs.
To date, we have lost 18 homes due to technical issues with our software (email, etc). This is a significant and irreparable loss. I communicated these concerns with Casey and he did his very best to advocate for us in updates to the email information, report functionality, reconciliations and more.
Pros:
Provides us with tools to manage effectively. Allows for reports, letters, media, and more to be used.
Cons:
Transitioning from RentManager Xi has been a nightmare. Marketing formats 100% changed. Owner information lost in the transition (and more) Not all Technical support staff on "ground floor" calls were knowledgeable enough to answer questions - some even answering questions/providing information that was incorrect (costing hours of time/money/loss of owners) API information to Zillow is delayed longer than 3 days or more before being able to be seen on their site. Low/Zero response to new function requests - even though they provide a way to submit - response is zero. Medium Response to comparable feature from Xi request - WITH
Kari Response
5 years ago
Hi Kristi, Thank you for your feedback. We are happy to hear that Casey, your Premium Support Representative, has been able to help solve some of the issues you have expressed. We apologize for any inconvenience during your conversion to RM12. This feedback as well as all notes from your interactions with Casey have been sent to upper management to review as we continually strive provide the best service to our customers. We would also like to speak with you further. We will have our Sales and Account Manager reach out to you.
Alicia C.
Property Manager in US
Real Estate, 2-10 Employees
Used the Software for: 2+ years
Rent Manager is a great product.
Comments: Excellent!
Pros:
We have been using RM since 2007. We moved to the online version in 2018 and haven't looked back. This allowed us to move all of our accounting into RM instead of using a separate accounting program we had been. The features and updates keep it working better all the time. Tech support is the best. So easy to access and, on the rare occasion they don't know the answer, they will find it.
Cons:
I wish there was a payroll integration. It would be extremely convenient, but it is definitely not a deal breaker.
London Computer Systems Response
2 months ago
Thank you for your review Alicia!