Local product
What Is QuickSafety?
Quick Safety is a progressive RegTech Company that has a passion for removing the electrical risk faced by everyone from the electricians, to the contractors, to the asset owners, and the insurance companies. We have developed a certified standards product and will provide a world-first in prevention of power loss, electrical fires, and electrocutions.
Who Uses QuickSafety?
Electricians Electrical Contractors Asset Management Companies ANY Asset Owners Commercial Building Owners Rental Properties Mines Oil & Gas Companies Insurance Companies
QuickSafety Details
QuickSafety
QuickSafety Details
QuickSafety
QuickSafety videos and images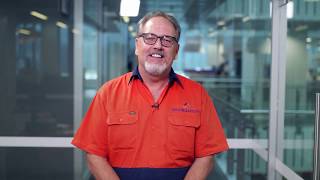 Compare QuickSafety pricing with similar products
Starting price
$0.60/one-time
USD 1,500.00
N/A
USD 14.95/month
QuickSafety deployment and support
Support
Email/Help Desk
FAQs/Forum
Phone Support
Chat
Deployment
Cloud, SaaS, Web-based
Android (Mobile)
iPhone (Mobile)
iPad (Mobile)
Catrina L.
Service Coordinator in Australia
Electrical/Electronic Manufacturing, 11-50 Employees
Used the Software for: 6-12 months
Great product, easy to use, great support
Comments: I love the product and I think we will be expanding to RCD testing soon.
Pros:
It's easy to use, support is fast and friendly, I've made some suggestions and they have implemented them or taken the feedback on board.
Cons:
That we can't search for the customers name in the long list f customers which is time consuming, and that we can't edit email addresses etc once entered.
QuickSafety Response
6 months ago
Thanks for your open and honest feedback Catrina! Keith Atkinson Electrical have been with us from before day #1 and we appreciate you all! Yes, we are adding the customer search function - it will be out soon! (Thanks for your input - always great to hear from our users). Anything else we can do, please let us know!
Geoff O.
Owner / Manager in Australia
Utilities, Self Employed
Used the Software for: 6-12 months
Quick safety review 2021
Comments: Very good experiences on most occasions, sometimes internet connection causes slow response which adds to confusion or frustration. A great concept and product that is very much needed in the industry.
Pros:
The ability of the software to carry out calculations to provide an instant pass or fail result. No need to cross reference back to other software or information. Options to record various test results.
Cons:
Safety alerts are not available once they have been acknowledged. Would be good to have the option to save or refer back to relevant alerts for future or later reference. Sometimes confusing on what needs to be selected such as the tick boxes, or when the page will automatically move along.
QuickSafety Response
6 months ago
Thanks for the feedback Geoff! Yes, future updates will have the ability to store ALL Safety Alerts in your our web portal. Our biggest initial concern was getting all 23 Safety Channels out to the sparkies in the field. (A first for ANY Trades group in Australia!) Tick boxes are being moved further in, so not so close to edge of screen, and being highlighted more. Everything that needs completing for the type of testing you are doing has an * by it. As the app works offline as well, we are looking at an automated default to offline once reception is poor. Just wanted to get this version out and in use and build up from there! Thanks once again for your support Geoff, and comments!
Seth A.
Managing Director in Australia
Construction, 2-10 Employees
Used the Software for: 2+ years
KAE and QuickSafety
Comments: Makes ensuring compliance of Electrical testing easy.
Pros:
Easy set up. Simple to use, yet powerful in scope.
Cons:
No complaints to date from our experience using the software.
QuickSafety Response
2 months ago
Thank you for your amazing review. You have believed in us from the very beginning and are a great asset to us when we introduce new products. Thank you once again.
Josh A.
Electrician in Australia
Construction, 2-10 Employees
Used the Software for: 1+ year
Great for compliance
Pros:
Has all the required tests from section 8 of the wiring rules and won't let you submit if you missed a measurement.
Cons:
Some of the descriptions can be a bit confusing but I think that's because of interpretation of the rules
QuickSafety Response
6 months ago
Thanks for the review Josh! Would love to discuss what we could do to make it easier to use and improve the features/functionality? If you like we can schedule a time for an online review and improve your knowledge of the products! Thanks once again, we will be in touch.
Wayne G.
Director in Australia
Electrical/Electronic Manufacturing, 2-10 Employees
Used the Software for: 1+ year
Great value for peace of mind !!
Comments: Since I've started using the software I have had nothing but professional and helpful support from [SENSITIVE CONTENT]
Pros:
This software allows me to sleep well at night knowing that my company is compliant, it also gives me peace of mind knowing that my staff cannot make an error as the software will tell them if there is an incorrect result.
Cons:
To start with there is a lot to get your head around, but I guess that's with any new software
QuickSafety Response
2 months ago
Thanks Wayne for the awesome review, greatly appreciated!!