Local product
What Is Zuitte?
50+ powerful tools that help everyday entrepreneurs run and grow their businesses from one location. Your Business, In One App!
Who Uses Zuitte?
Zuitte is purpose built for online businesses, dropshippers, Amazon FBA sellers, YouTubers, social influencers, freelancers, and everyday entrepreneurs for mastering the business essentials
Where can Zuitte be deployed?
Cloud, SaaS, Web-based
Countries available
Australia
Languages
Not provided by vendor
Countries available
Australia
Languages
Not provided by vendor
Zuitte videos and images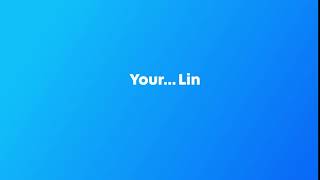 Compare Zuitte pricing with similar products
Features of Zuitte
Billing & Invoicing
CRM
Employee Management
Financial Management
Inventory Management
Marketing Automation
Order Management
Performance Metrics
Time & Expense Tracking
Vendor Management
Mitchell D.
Physiotherapist in Australia
Verified LinkedIn User
Health, Wellness & Fitness, Self Employed
Used the Software for: 6-12 months
So happy to have come across Zuitte, I love it!
Comments: As a business owner with both an online and physical presence with my clients, Zuitte has been able to help me grown and manage everything in one place like no other software. In the past I've used loads of individual apps and software to run everything, which to be honest was just messy. But without going to crazy and sounding like an affiliate, Zuitte really has changed the game for me and enabled me to do everything in one place, simplifying my work flow. I highly recommend it to anyone who just wants to focus on growing their business.
Pros:
Excellent value for money and user experience. I am extremely grateful to have come across Zuitte as it has massively improved my overall business efficiency and profitability. Easy to use and very affordable to the huge amount of tools it offers all in one place (finally!), I couldn't be happier.
Cons:
Nothing really. The tools took some time getting used to but the tutorials provided make it a breeze to understand and I picked it up in no time.
Molly W.
Dietitian in Australia
Hospital & Health Care, Self Employed
Used the Software for: 1+ year
Comprehensive, affordable, covers it all!
Comments: Great value and experience overall. It covers the basics well and goes a little bit extra in some areas while still remaining affordable. Excited to see what the future holds for Zuitte!
Pros:
The amount of tools in Zuitte is really quite amazing. I'm actually blown away by how easy it is to use the analytics module and social media manager. Excited to dive into the other tools!
Cons:
Using all of the project management tools is a bit of a learning curve, which generally can be said for any new business software of this nature. Thankfully there's a heap of guides that make this process easier. I'll spend some time delving into them to get the hang of it.
Dane W.
Founder in Canada
Verified LinkedIn User
Marketing & Advertising, 11-50 Employees
Used the Software for: 1-5 months
Alternatives Considered:
Finally, a simplified solution for a world of segmented tools?
Comments: So far, VERY pleased. Love what the product currently represents: a valuable platform that FINALLY brings everything needed to start and scale a business under one banner. It's affordable and the value for the price is absolutely phenomenal. They have their hands full continuing to push this thing forward, but I'm excited to be along for the ride and am eagerly anticipating the future functionality they are laying the groundwork for. Awesome software!
Pros:
1. Incredibly easy to get integrated with key elements. e.g. - analytics, social, etc. 2. Customer service is phenomenal. I was blown away to get 'human' responses to my emails and chat inquiries. Not chats that sound human - but humans responding and adding personal touches. Felt 'warm' and welcoming of questions and feedback. I find that to be rare in this space. 3. It has the necessities for running my kind of business. I can easily eliminate almost all of the other segmented tools my agency is currently using.
Cons:
It is a little bit buggy yet - small things - like broken buttons but nothing that interferes with the tool functionality. Things like for a short stint the Zuitte logo didn't take me back to the main dashboard page. Certain elements can be slow. By no means a deal breaker but can get annoying at a time where patience is already wearing thin.
Jeff H.
Director in Australia
Retail, Self Employed
Used the Software for: 6-12 months
Excellent Value
Comments: Overall i love it! The customer service is great, the software is powerful and its cheap! Great overall
Pros:
Huge value packed into Zuitte for the money. Although i don't currently use all the tools, it is amazing to have them all sitting there for when i do. Highly recommended
Cons:
It is rather complex, i'm more a fan of simple software solutions, but i'm happy to learn
Rabbina B.
CEO/Owner in US
Design, Self Employed
Used the Software for: 6-12 months
Zuitte is Sweet!
Comments: My overall experience is positive. This is great software.
Pros:
I like that you can schedule out your social media. That is something that takes a lot of time but being able to schedule in advance is very helpful.
Cons:
I don't like that you need a proxy for instagram. I would prefer to just be able to connect and deploy.