What Is 360Learning?
Your employees have valuable knowledge, and you need to tap into it. Now, you can. 360Learning enables companies to upskill from within by turning their experts into champions for employee, customer, and partner growth. With our LMS for collaborative learning, L&D teams can accelerate upskilling with the help of internal experts instead of top-down training. 360Learning is the easiest way to onboard and upskill employees, train customer-facing teams, and enable customers—all from one place.
Who Uses 360Learning?
High-growth companies that want to build a culture of collaborative learning. 1,700+ companies—including LVMH, Toyota, and Aircall—choose 360Learning for its collaborative features and ease of use.
Where can 360Learning be deployed?
Cloud, SaaS, Web-based, Android (Mobile), iPhone (Mobile), iPad (Mobile)
About the vendor
360Learning
Located in New York, US
Founded in 2010
Chat
About the vendor
360Learning
Located in New York, US
Founded in 2010
Chat
360Learning videos and images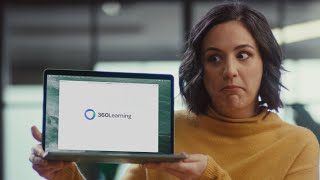 Compare 360Learning pricing with similar products
Features of 360Learning
Activity Dashboard
Assignment Management
Asynchronous Learning
Audio/Video Recording
Blended Learning
Built-in Course Authoring
CRM
Certification & Licensing
Certification Management
Collaboration Tools
Compliance Tracking
Content Library
Content Management
Content Sharing
Course Authoring
Course Management
Course Publishing
Course Tracking
Customizable Questions
Electronic Forms
Employee Engagement Software
Employee Portal
For iPad Devices
Gamification
Gradebook
Interactive Content
Interactive Learning
Learner Portal
Learning Management
Learning Paths/Tracks
Media Import
Mobile Access
Mobile Learning
Multi-Language
Multi-User Collaboration
Progress Tracking
Reporting/Analytics
Rich Text Editor
SCORM Compliance
Self-Learning
Self-Service Content Curation
Social Learning
Storyboarding
Synchronous Learning
Template Management
Tests/Assessments
Third Party Integrations
Training Administration
Training Management
User Management
Alternatives to 360Learning
Yann L.
Chargé de projets in France
Verified LinkedIn User
E-Learning, 11-50 Employees
Used the Software for: 2+ years
5 years of honeymoon !
Comments: 360Learning plateform gave us the recipient our contents needed to reach their maximum impact.
Pros:
I work for a french environmental and social NGO and we have more than 160 000 people on our 360learning plateform. We launched one MOOC per year over the last 5 years, and several online training for our customers, amongst them CAC40 companies. We were able to launch MOOCs with 40 000 participants easily : no need to know the website perfectly for a trainer to create contents, it is intuitiv and so easy ! The quality of the hotline we were expecting with so many participants was present : quick (most of our questions were answered within 24 hours) and reliable. The tools provided with the plateform (tracking, customisation, emailing,...) allows us to efficiently follow our participants and custom the animation to fit their paths. That allows us to reach an average completion rate of 14% on our MOOCs, and our 2019 MOOC was elected MOOC of the year in France by a panel of professionals.
Cons:
on SPOC or COOC, we have every features we require. For our MOOC, we miss a participants map and the ability for participants to contact each other on a similar territory. but we are conscious this need is very specific for our needs.
David F.
Training academy Leader in France
Environmental Services, 1,001-5,000 Employees
Used the Software for: 2+ years
Alternatives Considered:
A nice platform to use, simple and complete!
Comments: Thanks to the 360 Learning team, always very reactive and professional.
A modern, intuitive platform that helps capture attention through its user-friendly and simple (but not simplistic) aspect.
I have been working on it for more than 2 years and I still have the same desire to create content to make my pool of learners benefit from all our technical modules in the field of waste to energy.
Pros:
During my benchmarking, the platform was by far the easiest to use and to get used to. Unless you are a real geek and have a small pool of authors who can afford to spend time on initial discovery, the other platforms were more complex and did not allow people who only spend a few days a year creating content (which is the case for our in-house experts) to be as effective.
Cons:
Some time ago, an update changed the interface quite significantly, even if we had been warned, I would have liked to have a smoother transition with the possibility to put the 2 options in parallel for a few weeks.
Rory S.
Senior Learning & Development Partner in US
Hospital & Health Care, 501-1,000 Employees
Used the Software for: 6-12 months
Alternatives Considered:
Not The Best Yet, But Certainly On Track To Be
Comments: One of the best things about 360Learning is its customer service. Their CS team is top notch and are always there to help us when we need it. Overall, like many LMS', it is certainly love/hate. We don't love to hate it but we love a lot of what it does but when it doesn't do what it's supposed to or lacks a key feature that some of it's competitors offer, it's a frustrating level of hate.
Pros:
In a fast paced tech environment, the ability to author content at speed is very important. 360Learning allows us to quickly author/build courses that our learners enjoy and have a really great experience with. The user experience is one of the best parts of this product.
Cons:
Its live session feature has A LOT to be desired especially compared to some of it's competitors that offer Events pages, easy sign up and registration, Zoom integrations and more. The other item on my list that floats at the bottom of 'things 360Learning does not do well' is it's automatic timeout feature when learners are consuming content. The feature resets learner progress after 15 minutes of inactivity. Reset, not pick back up where you left off. This is a major pain point for us if we have a video or exercise that is longer than 15 minutes.
Joseph B.
Head of branch in France
Staffing & Recruiting, 1,001-5,000 Employees
Used the Software for: 2+ years
360 Learning : Training for all and by all
Comments: 360 L offers an LMS adapted to our needs and meeting the dual ambition of:
- Make training available to everyone quickly and easily
- Involve each employee in a process of sharing knowledge and best practices
Pros:
The Collaborative Learning dimension which is one of the strenghts of the tool. The possibility of interacting with learners to support them in their learning process. Clearly identified contacts, available to support us in the implementation of our projects.
Cons:
Get familiar with all the features of the tool requires time to fully integrate its environment and the options available. It is a necessary step if we want to optimise the operation of the LMS.
Verified Reviewer
Head of Training and Digital Learning in US
Verified LinkedIn User
Hospital & Health Care, 10,000+ Employees
Used the Software for: 6-12 months
360Learning Review
Comments: Overall, it has been an exceptional experience. Very easy to use, wonderful product! The only constructive feedback is not being able to impersonate accounts.
Pros:
The best part of 360 Learning is how intuitive the system is, very user friendly.
Cons:
What I liked the least about the system is some of the functions are too similar to one another and should be solidified into 1 such as learning paths and programs. Lastly, when deleting accounts it will not delete the entire account from all groups if they are part of a private group. Lastly, as the owner of our platform I should be able to impersonate accounts so I can see how they home page look, in turn I am able to provide the best instructions to my learners.