15 years helping Australian businesses
choose better software
Local product
What Is Worknice?
Meet Worknice, your Australian 'people ops' platform - the modern variant of HR software to streamline your people operations and provide a delightful employee experience from onboarding to offboarding.
Who Uses Worknice?
Worknice is designed with medium to large sized businesses in mind. We set you free from process pain to focus on what matters most - your people.
Where can Worknice be deployed?
Cloud-based
On-premises
---
Countries available
Australia
Worknice pricing
Starting Price:
$6.00/month
Yes, has free trial
No free version
Worknice does not have a free version but does offer a free trial. Worknice paid version starts at $6.00/month.
Countries available
Australia
Worknice videos and images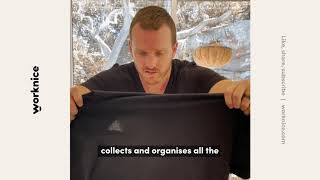 Features of Worknice
360 Degree Feedback
Activity Dashboard
Compliance Management
Dashboard
Data Import/Export
Document Management
E-Verify/I-9 Forms
Electronic Forms
Employee Database
Employee Handbook
Employee Management
Employee Onboarding
Employee Profiles
HR Management
HR Metrics Library
Leave Tracking
Onboarding
Orientation Workflow Management
Payroll Management
Peer Appraisals
Performance Management
Reminders
Reporting/Analytics
Review Cycle Tracking
Self Service Portal
Talent Management
Third Party Integrations
Training Management
Trend Analysis
Turnover Tracking
Reviews of Worknice
Reviews by company size (employees)
<50
51-200
201-1,000
>1,001
Louise
Head of Growth in Australia
Verified LinkedIn User
Computer Software, 11–50 Employees
Used the Software for: 6-12 months
Reviewer Source
An impressive experience
Comments: I've worked for several employers over my career, and have not experienced such a seamless and exciting introduction to a business. While the culture is ingrained in the business, I can see that Worknice helps enable and deliver it.
Pros:
As a new employee, Worknice created a really nice online experience during my onboarding process. My employer really wants to create good first impressions with staff as a way of attracting the right talent and making sure we don't leave. I certainly had that great experience, and am now enjoying having access to the platform to do things like accessing my employment contract, confirming policies etc.
Cons:
Too early to say, we have not faced any issues to date.
Julie
People and Culture Manager in Australia
Construction, 11–50 Employees
Used the Software for: 6-12 months
Reviewer Source
Truly customisable product and easy to deal with
Comments: We've been happy with the system so far, there are always areas for improvement and Worknice is open to suggestions on usability and functionality of the system.
Pros:
I have used a few different platforms throughout my career and Worknice has been the most agile and responsive to suggestions/changes/updates/support! The integration process was very easy as long as you have your paperwork in order. The system is easy to navigate and very intuitive, you can customise the look to a certain extent. It's great to have all of our employees' certificates (especially with expiration dates) held in one place to ensure compliance. It is also helpful for our finance/payroll team with the Xero integration.
Cons:
There are features in the system not yet developed that I would like to have access to but the team is always looking at improving the system and rolling features out quickly. I'd like to see the reporting analytics feature be a more powerful tool.
Deanne
Admin & HR Manager in Australia
Leisure, Travel & Tourism, 11–50 Employees
Used the Software for: 6-12 months
Reviewer Source
Great functionality, Xero payroll integration and very well-priced for small businesses
Comments: Awesome platform! Worknice's online onboarding has saved me hours each week in printing and scanning forms and certificates, entering employee payroll data, and updating a spreadsheet for employee certificates. Employees enter and upload all this information themselves and sync to Xero!Great to provide feedback and ideas into the development roadmap
Pros:
Easy to set up with custom logo, forms and documentsOnline onboarding; no more paper contracts or forms!Bundles (grouped forms, documents and certificates) enable me to set up a new starter within 90 seconds!Xero integration - daily sync and can also sync manually any timePlatform is intuitive and easy to use, with online help and very responsive support teamSupport page has a development roadmap and users can provide suggestions and feedback to developers regarding platform enhancements and new features
Cons:
Would like to customise a welcome message for new employees - Worknice has taken user feedback on board and this functionality is in their development pipelineEmployee interface is not as "pretty" as larger platforms (however is very functional and easy to use)
Alternatives Considered: ELMO Software, BambooHR, Trakstar Hire, intelliHR and Employment Hero
Reasons for Switching to Worknice: 1. Needed onboarding platform that would sync with Xero for payroll2. Needed to manage employee certificates (first aid, etc)3. Other platforms were comparably expensive and inflexible4. Reviews and surveys are available when we're ready to deploy5. Worknice is a small, growing Australian business like ours (was hoping to use an AU product)6. Ongoing investment in enhancements and new features
Shubham
Software Engineer in US
Health, Wellness & Fitness, 11–50 Employees
Used the Software for: 6-12 months
Reviewer Source
Great application for Human resource
Comments: I'm impressed . Really great user experience and employee Database is managed well. Easy to use app
Pros:
Streamlines process and compliance across the whole employee lifecycle . Mostly used by Human resource team to add everything about employees.
Cons:
The only problem I found was about reminders for birthdates. I guess apart from that really good software to manage company employee records
Aleesha
Finance and HR Manager in Australia
Education Management, 201–500 Employees
Used the Software for: 1-5 months
Reviewer Source
Time Saving.. Could not work without this!
Comments: The biggest one is time saving. This is timesaving for our centres as well as HR - and employees. Also saves paper and reduces compliance risk!
Pros:
Very user friendly and also quick to update. The onboarding process is so simple and also integrates straight to our payroll system Xero so there is less error when inputting data! Ability for employees to view and update their own details.
Cons:
I do not have a bad word to say. The team is always working to improve the product and it has everything we need in the one place.