What Is Sage HR?
Sage HR streamlines HR for customers in over 1,200 cities worldwide. Sage HR modular platform includes; leave management, timesheets, shift scheduling, expenses, performance and recruitment.
Sage HR reporting gives you full visibility of your workforce with one source of the truth and the Sage HR app allows your employees to self-serve 24/7.
Who Uses Sage HR?
SageHR is the ideal choice for small-to-medium businesses that don't want to get bogged down in using spreadsheets or paper to manage their employees.
Sage HR Details
Sage
Founded in 1981
Sage HR pricing
Starting Price:
USD 5.50/month
Yes, has free trial
No free version
Sage HR does not have a free version but does offer a free trial. Sage HR paid version starts at USD 5.50/month.
Pricing plans
get a free trial
Sage HR Details
Sage
Founded in 1981
Sage HR videos and images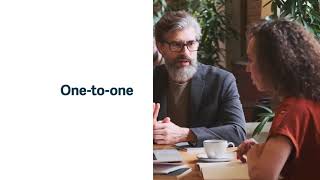 Sage HR deployment and support
Support
Email/Help Desk
FAQs/Forum
Knowledge Base
Phone Support
Chat
Deployment
Cloud, SaaS, Web-based
Android (Mobile)
iPhone (Mobile)
iPad (Mobile)
Training
In Person
Live Online
Webinars
Documentation
Videos
Nicole S.
Business Manager in New Zealand
Verified LinkedIn User
Information Technology & Services, 2-10 Employees
Used the Software for: 1-5 months
Easy to set up and run
Comments: Although we are only a small company, we were trying to manually record our employees' holiday and sick leave as well as days in lieu, but found that we were losing track of vital information. CakeHR lets us keep all this information in an organised way, and lets our employees also keep track of their accrued allowances, as well as requesting leave in a more formal and organised manner.
Pros:
I really liked the choice of price points, depending on the needs of your business. The user interface is also intuitive, and the calendar integrates well with Outlook.
Cons:
The trial version didn't have New Zealand public holidays automatically included, so I had to add these manually.
Alternatives Considered: BambooHR
Switched From: BambooHR
Reasons for Switching to Sage HR: Bamboo's functionality is great, but was much more than we needed, and was significantly more expensive.
HR Bakery Response
2 years ago
Dear Nicole, I'm so glad to hear that you are enjoying your experience with CakeHR! There are a lot of features we keep updating on a weekly basis and, probably thanks to you, now we have possibility to import also public holidays of New Zealand. So now, for certain, you can refer us to your New Zealand friends and colleagues, we are all set :) With thanks, Viktorija
Computer Software, 2-10 Employees
Used the Software for: 6-12 months
Simple, easy to use HR software
Comments: Responsive to concerns, no reliability issues
Pros:
Our team uses it to manage our paid time off and remote working policies. It's super simple and easy to use and very cost effective.
Cons:
The way it is set up is probably designed for larger teams and takes a bit of effort in order to see everyone's calender as opposed to only the individuals on your 'team'
Alternatives Considered: BambooHR
Switched From: BambooHR
Reasons for Switching to Sage HR: A lot more cost effective, simpler and more in line with our needs.
HR Bakery Response
2 years ago
Dear Matt, Thank you very much for your feedback! We suggest using also our CakeHR app, that will help you to manage time-off policies much easier and it's more convenient when you are on the go :) With thanks, Viktorija
Lynda S.
Admin Assistant/Receptionist in Canada
Nonprofit Organization Management, 201-500 Employees
Used the Software for: 6-12 months
Sage HR review
Comments: Quite happy using Sage HR
Pros:
It was integrated and linked to our Health insurance coverage. Very easy/simple to use and straight forward, very private.
Cons:
Issue with password changing from time to time, so took a while to get it reset.
Antonio R.
Head of I.T. in Spain
Chemicals, 51-200 Employees
Used the Software for: 6-12 months
Looks great and offer many modules and but the functionality of most of them is very basic.
Comments: Certainly cakeHR solves part of the management of my company's talent department, but it is still far from being a suitable software for companies with more than 50 employees.

Changing any software in a large organization is complicated and I believe that CakeHR has a great potential to be exploited, so I still hope that they will listen to the users' suggestions and implement the requested functionalities.

It would be a good thing if they published the roadmap so that we could know how they are going to develop the product.
Pros:
The user interface of the web application is nice. It is easy to use by employees for absence requests. The calendar view is very convenient to see at a glance the planned absences. The talent department likes the performance module.
Cons:
General: The administration of the system is difficult. It is not prepared for companies with more than 50 employees because any type of grouping has to be done employee by employee, among other thigs. Support: It is disconcerting, sometimes responding quickly and providing some solution, but most of the time, besides responding late, it gives the feeling of unprofessionalism. Interface: Apparently it is nice, but there are some views, such as the user profile management, where they are limited to show in a single column each one of the fields, which makes very uncomfortable the information visualization. Document management: It is extremely basic and not very efficient. It becomes chaotic. Absences: It more or less works well, although as always, with little flexibility, burdening the talent department with avoidable tasks. Expenses: The same, very basic implementation. For us to be able to use it in my company a couple of additional fields are needed (name and VAT number of the provider) which they promised to add before the second quarter of 2019 but have not yet done so. In general there are few updates. I feel that they were adding new features more frequently at the beginning of the year. Mobile application: It is very basic, almost no functionality. You can't clock in/out from the app, which is essential these days for employees who move around. From support I was told to access the web application from a mobile browser... API: Very basic and incomplete.
Unathi V.
Sales Admin Manager in South Africa
Food Production, 201-500 Employees
Used the Software for: 2+ years
sage
Comments: i use sage for applying, checking and approving staff leaves.
Pros:
it is simple to use this software and it removes the delays that most of us experienced when we used to apply for our leave using the paper system.
Cons:
i like that we no longer have to deal with paper work.