Local product
What Is Teamgage?
Teamgage is the leading Team Engagement Platform that helps more than 5,000 teams across the globe get faster ongoing feedback to improve employee engagement and achieve actionable results.
Teamgage's easy-to-use platform lets your teams automate the periodic feedback process, create user friendly online employee surveys and automatically generate online reports for your teams to review and take action.
Who Uses Teamgage?
Teamgage is trusted by organisations of all sizes looking to improve team engagement. Some of our largest clients include Allianz, NSW Gov and DXC Technology.
Where can Teamgage be deployed?
Cloud, SaaS, Web-based
About the vendor
Teamgage
Phone Support
24/7 (Live rep)
Chat
Countries available
Australia
Languages
Not provided by vendor
Teamgage pricing
Starting Price:
$1.38/month
No free trial
No free version
Teamgage does not have a free version and does not offer a free trial. Teamgage paid version starts at $1.38/month.
About the vendor
Teamgage
Phone Support
24/7 (Live rep)
Chat
Countries available
Australia
Languages
Not provided by vendor
Teamgage videos and images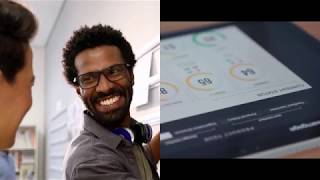 Features of Teamgage
Action Management
Benchmarking
Employee Recognition Software
Feedback Management
Goal Management
Progress Tracking
Pulse Surveys
Question Library
Reporting/Analytics
Surveys & Feedback
Caroline B.
Assistant Director Communications in Australia
Government Administration, 51-200 Employees
Used the Software for: 6-12 months
A government agency perspective of Teamgage - 1 year on
Comments: We had a siloed team with very low wellbeing scores which were compounded further by COVID and work from home . At this time our agency wellbeing scores sat at around 30 percent. One year on, after using Teamgage regularly on a fortnightly basis, with a focus on achieving our agreed actions by the next meeting, our Teamgage wellbeing skills grew to and now sit at 75 percent. We generally have 100 percent completion rate too. The agency is currently going through a restructure which may or may not fix the low overall wellbeing scores, but our team wellbeing and productivity is the best it's ever been because there is a sense of problem solving and collaboration to improve things.
Pros:
Actions Comments The prompts to help the facilitator get the team speaking the charts
Cons:
Yes, each meeting we had a person say they hadn't entered the score but it said it had 100 percent participation - not sure if we are missing the way to select the weeks but we really worry there is something a bit out on the
Robert T.
Senior Project Officer in Australia
Human Resources, 51-200 Employees
Used the Software for: 1+ year
Teamgage review: NSWP
Comments: Teamgage has helped us identify emerging trends and patterns including things we are doing well and things we can improve. We have been able to take subsequent actions based on this feedback
Pros:
Easy to use and great customer service. This product is very good at helping us track how our team is going in different metrics.
Cons:
Would be great if the comments section allowed for more characters which makes it easier to track comments when a staff member writes one comment split up. Would also be great to have a function that allows staff to recognise other staff members efforts. Another program we used in the past had this function.
Teamgage Response
last year
We appreciate your 5-star review, Robert! We're rolling out an update that allows comments of 180 characters. We hope this can improve your experience using Teamgage. For staff recognition, we encourage you to use our integration with Microsoft Teams, which allows you to use the "Praise" feature to recognise other staff members efforts. If you need any assistance on that, please contact our team.
Ron T.
Group General Manager - Sales in Australia
Packaging & Containers, 1,001-5,000 Employees
Used the Software for: 1-5 months
Teamgage Pilot with Senior Sales Leadership Group
Comments: Teamgage has been a positive addition to our management system. It is critical that the leader of the team takes full ownership of the process and creates a safe environment for open discussions and feedback.
Pros:
The process creates a forum that facilitates discussion about business in a very different way than a traditional team meeting or WIP would run. The discussion we have during our Teamgage sessions are free flowing and not structured. Team members are more open to provide feedback and provide suggestions, and the thing I love is the discussions build on ideas.
Cons:
Being able to prove the team with access to all of the historic feedback and actions, so that collectively we can track our progress.
Juliette H.
Director, People & Culture in Australia
Telecommunications, 201-500 Employees
Used the Software for: 1+ year
Teamgage - BAI Communications
Comments: Excellent, I am very mindful that you only get out what you put in, and unfortunately I have not had enough time to put effort into how we utilise the program. I am hoping to change that for 2022 and form an even stronger stakeholder relationship with Teamgage leaders to reap the full benefit of the product.
Pros:
We utilise the pulse surveys on a bi-monthly basis. We get strong participation due to ease of use of the platform. It is easy to customise and the assistance we receive when asked from our account managers is excellent.
Cons:
Having not set up the platform from the outset, I have found it slightly difficult to understand how it had been built in terms of different teams having differing scorecards. The platform it's self is simple, however there is also a lot of manual manipulation of data to make sure it stays up to date. An integration or feed of employee changes (starters/leavers) etc would be an excellent upgrade for us.
Fiona T.
Talent & Culture Manager in Australia
Legal Services, 51-200 Employees
Used the Software for: 2+ years
Teamgage Review
Comments: I find Teamgage a great platform that enables employees to pass on anonymous feedback. Implementing Teamgage enables our employees to share any concerns, thoughts, improvements and suggestions they have to their respective managers on an ongoing basis. Teamgage was a great help during COVID particularly during the long lock down period in Melbourne. It gave us the opportunity to gauge the health and well being of employees by asking questions around this issue. We were then able to implement improvements to ensure any issues were being addressed. Teamgage has excellent customer service - always friendly, prompt with their responses, and always proactively helpful!
Pros:
Teamgage is easy to use, it really does only take 20 seconds! It enables our managers to receive information that they would probably not receive in a normal meeting situation. I believe the confidentiality of the platform assists people in having confidence to put their view/concerns/feedback forward.
Cons:
I don't have any cons regarding the software, the implementation was easy, there was plenty of support during this process.
Teamgage Response
last year
Hi Fiona! Thank you so much for your feedback. We really appreciate you being a customer and helping to share the word about us. It's awesome to hear that Teamgage is helping you to improve your team engagement. We're working hard to make it even better!