Local product
What Is Sesimi?
The Brand and Content Management Platform.
Sesimi supports marketers by protecting brand assets and delivering marketing campaigns faster than ever - including:
- Class-leading and intuitive Digital Asset Management (DAM) tool to help you manage, store, search & share assets.
- Dynamic Template Content Creation Platform that eliminates marketing production bottlenecks with smart brand-compliant templates.
- Global support team to help you every step of the way.
Who Uses Sesimi?
Marketing Teams, Brand Marketers, Retail Marketers, Studio Managers, Content Marketers, and Agencies looking to unleash their marketing assets. Let your teams launch on-brand campaigns fast.
Sesimi Details
Sesimi
Founded in 2010
Sesimi pricing
Starting Price:
USD 100.00
Yes, has free trial
No free version
Sesimi does not have a free version but does offer a free trial. Sesimi paid version starts at USD 100.00.
get a free trial
Sesimi Details
Sesimi
Founded in 2010
Sesimi videos and images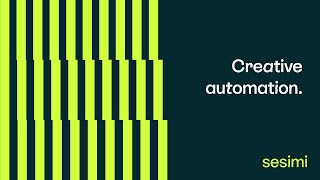 Sesimi deployment and support
Support
Email/Help Desk
FAQs/Forum
Phone Support
Chat
Deployment
Cloud, SaaS, Web-based
Mac (Desktop)
Windows (Desktop)
Training
In Person
Live Online
Webinars
Documentation
Features of Sesimi
API
Access Controls/Permissions
Activity Dashboard
Activity Tracking
Alerts/Notifications
Approval Process Control
Artwork Management
Brand Guidelines
CRM
Campaign Management
Change Management
Collaboration Tools
Commenting/Notes
Content Library
Content Management
Customisable Branding
Customizable Reports
Customizable Templates
Data Import/Export
Digital Asset Management
Document Storage
Drag & Drop
Engagement Tracking
File Management
Filtering
Fulfillment Distribution
Image Editing
Image Library
Metadata Management
Monitoring
Multi-Channel Management
Multi-Channel Marketing
Multiple Output Formats
Project Management
Real Time Analytics
Real Time Reporting
Reporting & Statistics
Role-Based Permissions
Search/Filter
Single Sign On
Social Media Integration
Social Media Monitoring
Social Performance Management
Social Promotion
Tagging
Template Management
Third Party Integrations
Version Control
Visual Analytics
Workflow Management
API
Access Controls/Permissions
Activity Dashboard
Approval Process Control
Asset Categorization
Asset Library
Asset Sharing
CMS Integration
Campaign Management
Collaboration Tools
Commenting/Notes
Configurable Workflow
Content Library
Content Management
Customisable Branding
Customizable Templates
Data Storage Management
Document Management
Document Storage
Drag & Drop
File Conversion
File Management
File Transfer
Filtering
Full Text Search
Image Editing
Image Library
Metadata Management
Mobile App
Monitoring
Multi-Channel Marketing
Multi-Language
Multimedia Support
Multiple Format Support
Reporting & Statistics
Reporting/Analytics
Search/Filter
Secure Data Storage
Single Sign On
Social Media Integration
Tagging
Task Management
Template Management
Third Party Integrations
User Management
Version Control
Video Management
Video Support
Watermarking
Workflow Management
Guillaume C.
Digital Marketing & CRM Manager in Germany
Verified LinkedIn User
Automotive, 10,000+ Employees
Used the Software for: 1-5 months
More than a DAM
Comments: Really great, good interaction with MAB team, always a solution for your demand.
Pros:
Agility. You can easiliy find the right answer for your DAM. For us it's also a reference for education program and a powerful platform for sharing our corporate identity to our network.
Cons:
For now nothing, really complete. Maybe some formats rendering (previews) can be optimised.
Charlotte D.
Digital Marketing Coordinator in Canada
Automotive, 51-200 Employees
Used the Software for: 1+ year
Amazing product for all corners of marketing
Comments: The benefits are endless in MyAdBuilder, really. There always is a large number of templates to play with and create. The assets uploaded are always the highest quality images. The download time for templates and assets is extremely impressive considering the thousands of images loaded into AdBuilder.
All around this product is fabulous and I recommend anyone who is in Digital Marketing to play around using MyAdBox to improve your knowledge and experience.
Pros:
The most recent updates included using your own assets and selecting an image overlay. This kind of digital freedom gives customers the chance to really distinguish themselves from other brands/stores which is really important for brand image in the community. The absolute best things about this software are the fast load times, the wide selection of assets and templates that can be made available and the quality of the product once downloaded or printed.
Cons:
Searching for specific assets when using a Template can be difficult and won't always show up, however, this could be the limitations that are set for dealers. I would love to download templates in a design program (AI, InDesign, etc). This way we can add the assets we really want to the template, without the restrictions of not being able to add them.
Naomi M.
Stock Controller & Marketing in Australia
Automotive, 51-200 Employees
Used the Software for: 1+ year
Needs More
Comments: Its slow and the approval section needs to be quicker. If we are not changing prices or vehicles details then why does it take so long to be approved, there was this time it too 8 hrs to be approved.
Pros:
The ads are ready to use. The drop down menu makes searching for items quicker.
Cons:
The variety is not there and its really slow. Maybe we can build our own ads using a template, i.e Demo vehicles etc.
MyAdbox Response
last year
We are guided ultimately by Head-office on both the approval process and content on the system by each brand. * Approval process - Your head-office marketing department approve this content on behalf of the dealers. This process is out of our hands, so approval times can vary. We will talk to head-office around how this can be made more responsive based on the minimal customisation that occurs when building ads. * Content - We will talk to your head office marketing about broadening into demo vehicle content, at present as you know its really only nationally driven campaigns that they offer through the platform. Again all great feedback to talk to Head-Office about.
Petrina L.
Marketing Manager in Australia
Automotive, 51-200 Employees
Used the Software for: 2+ years
Petrina Lloyd reviews MyAD box
Comments: Very good. The more advertising dropped into the portals the better, keep up the great work.
Some portals/manufacturers have a lot of choice others have limited choice of advertising, perhaps ensure what is being advertised by the manufacturer for the quarter has at least one creative for each - Social, Print and MREC.
Example regarding finance- Nissan had a lot on 1% Finance, 2.99% Qashqai and X-Trail and updated their offers and advertising accordingly, yet there was next to nothing on any of the Finance offers on Amarok 1.99% and limited advertising on Tiguan / Golf.
Pros:
The ability to access advertising that has already been created and checked for compliance. The choice of advertising for different mediums. Super quick getting advertising approved The process from creating an ad to finishing is very easy.
Cons:
The time it takes to load campaigns. Sometimes it's over a week before the campaign advertising drops into the portal. Not everything the manufacturers advertise gets loaded into Myad box. Very limited advertising on finance campaigns which is what we need more of due to the strict compliance rules around finance. I would like to see a feature that sorts ALL current advertising into each advertising category. For example Click on social and all social advertising in the portal is shown for the current quarter, instead of going into the vehicle or campaign advertising and having to sort through Print, radio , Mrec Social.
Brian G.
Regional Marketing Manager in Canada
Automotive, 501-1,000 Employees
Used the Software for: 1+ year
Excellent Service
Comments: In the 1.5 years working with MyAdBox - we truly seem them as partners supporting out business. They are invested in learning our strategy and offer suggestions to support or evolving needs. The have continued to impress us with their eagerness to go above and beyond our expectations to complete the task. The support team is earning trust daily by our dealer body and have quickly been seen as a reliable resource to troubleshoot any issues and quickly find solutions to dealer inquiries.
Pros:
The program is very intuitive, simple to customize for our business needs and offers depth to support various media types we require to support our business.
Cons:
Product is still maturing in Canada so there are still opportunities to grow in it's capability to offers ultra flexibility in the creative and media offered. With that said the team has a strong road map and vision for development and we are supported with an incredible management and support team at MyAdBox.