Who Uses CommBox?
Mid to Enterprise companies in all customer front verticals
What Is CommBox?
CommBox is an all-in-one customer support & messaging platform. CommBox designed to create an effective dialogue between you and your customers. As a completely open, customized and secure platform CommBox lets you conduct seamless omnichannel communication between marketing, sales, IT, customer support and your customers anytime, anywhere, wherever it is most convenient through bots, email, chat, video, voice, SMS, social media and through other digital channels.
CommBox Details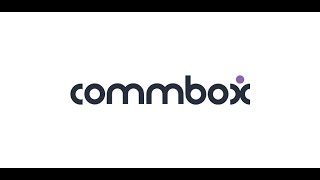 Play
CommBox pricing overview
CommBox has a free version and offers a free trial.
---
CommBox Features
API
Activity Dashboard
Activity Tracking
Alerts / Escalation
Auto-Dialer
Automatic Call Distribution
Blended Call Center
CRM
Call Center Management
Call List Management
Call Logging
Call Monitoring
Call Recording
Call Reporting
Call Routing
Call Scripting
Call Tracking
Call Transfer
Callback Scheduling
Caller ID
Campaign Management
Chat/Messaging
Computer Telephony Integration
Contact Database
Contact Management
Customizable Reports
Email Management
IVR / Voice Recognition
Inbound Call Center
Interaction Tracking
Live Chat
Manual Dialer
Monitoring
Multi-Channel Communication
Outbound Call Center
Performance Management
Predictive Dialer
Progressive Dialer
Queue Management
Real Time Analytics
Real Time Data
Real Time Monitoring
Real Time Reporting
Real-Time Chat
Reporting & Statistics
Reporting/Analytics
Social Media Integration
Third Party Integrations
Voice Mail
Workflow Management
API
Activity Dashboard
Activity Tracking
Agent Interface
Alerts/Notifications
Auto-Dialer
Automated Routing
Automatic Call Distribution
CRM
Call Center Management
Call List Management
Call Monitoring
Call Recording
Call Reporting
Call Routing
Call Scripting
Call Tracking
Call Transfer
Callback Scheduling
Caller ID
Campaign Management
Chat/Messaging
Chatbot
Collaboration Tools
Computer Telephony Integration
Contact Database
Contact Management
Customer History
Customizable Reports
Data Import/Export
Email Management
IVR / Voice Recognition
Interaction Tracking
Live Chat
Monitoring
Multi-Channel Communication
Performance Management
Predictive Dialer
Quality Management
Queue Management
Real Time Analytics
Real Time Data
Real Time Monitoring
Real Time Reporting
Reporting & Statistics
Reporting/Analytics
Social Media Integration
Third Party Integrations
Voice Mail
Workforce Management
AI/Machine Learning
API
Activity Dashboard
Alerts / Escalation
Auto-Responders
CRM
Chat Transcript
Chat/Messaging
Chatbot
Code-free Development
Communication Management
Configurable Workflow
Contextual Guidance
Customer Database
Customer Experience Management
Customer Segmentation
Customer Service Analytics
Customisable Branding
Drag & Drop
Email Management
Engagement Tracking
Feedback Management
For Developers
Intent Recognition
Knowledge Base Management
Lead Capture
Live Chat
Monitoring
Multi-Channel Communication
Multi-Channel Management
Multi-Language
Natural Language Processing
Natural Language Search
Performance Metrics
Pre-Configured Bot
Real Time Analytics
Real Time Data
Real Time Monitoring
Real Time Notifications
Reporting & Statistics
Reporting/Analytics
Search/Filter
Sentiment Analysis
Social Media Integration
Speech Recognition
Speech Synthesis
Surveys & Feedback
Third Party Integrations
Visual Analytics
Workflow Management
API
Access Controls/Permissions
Activity Dashboard
Activity Tracking
Alerts / Escalation
Alerts/Notifications
Automated Routing
CRM
Call Center Management
Chat/Messaging
Client Portal
Customer Database
Customer History
Customisable Branding
Customisable Forms
Customizable Fields
Customizable Reports
Customizable Templates
Data Import/Export
Document Storage
Email Management
Email Templates
Feedback Management
Help Desk Management
IT Asset Management
Interaction Tracking
Knowledge Base Management
Live Chat
Macros/Templated Responses
Monitoring
Multi-Channel Communication
Network Monitoring
Performance Metrics
Prioritization
Real Time Notifications
Real-Time Chat
Remote Access/Control
Reporting & Statistics
Reporting/Analytics
Self Service Portal
Service Level Agreement (SLA) Management
Social Media Integration
Support Ticket Management
Support Ticket Tracking
Surveys & Feedback
Third Party Integrations
Ticket Management
Workflow Configuration
Workflow Management
@mentions
API
Activity Dashboard
Activity Tracking
Auto-Responders
CRM
Calendar Management
Canned Responses
Chat/Messaging
Collaboration Tools
Contact Management
Content Management
Customer History
Customisable Branding
Document Storage
Drag & Drop
Email Management
File Management
File Sharing
File Transfer
Geotargeting
Interaction Tracking
Live Chat
Meeting Management
Mobile Access
Monitoring
Multi-Channel Communication
Offline Form
Proactive Chat
Progress Tracking
Real Time Analytics
Real Time Monitoring
Real Time Notifications
Real-time Consumer-facing Chat
Reporting & Statistics
Reporting/Analytics
Screen Sharing
Search/Filter
Single Sign On
Support Ticket Management
Surveys & Feedback
Tagging
Task Progress Tracking
Task Scheduling
Third Party Integrations
Transcripts/Chat History
Transfers/Routing
Video Conferencing
Website Visitor Tracking
Workflow Management
CommBox deployment and support
Support
Email/Help Desk
Phone Support
24/7 (Live rep)
Training
In Person
Live Online
Documentation