What Is Kartra?
The Ridiculously Easy Way To Build Your Entire Online Business Fast (Without Hiring A Team Of Developers, Web Designers, or Systems Integrators).
Kartra really isn't just another all-in-one miracle platform; it's a marketing tool that works for you. Kartra comes loaded with professionally-designed templates, expert-written copy, detailed 360-degree analytics, a powerful autoresponder, affiliate management, built-in checkout, and so much more.
Who Uses Kartra?
From Solopreneur to Enterprise companies looking for an all-inclusive marketing platform.
Kartra Details
Genesis Digital
Founded in 2013
Kartra pricing
Starting Price:
USD 79.00/month
No free trial
No free version
Kartra does not have a free version and does not offer a free trial. Kartra paid version starts at USD 79.00/month.
Pricing plans
Kartra Details
Genesis Digital
Founded in 2013
Kartra videos and images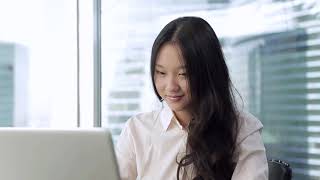 Kartra deployment and support
Support
Email/Help Desk
FAQs/Forum
Knowledge Base
Phone Support
24/7 (Live rep)
Chat
Training
Live Online
Webinars
Documentation
Videos
André V.
Writer in Brazil
Verified LinkedIn User
E-Learning, 2-10 Employees
Used the Software for: 1+ year
Automations, Great Templates and Features
Comments: Kartra is in the game for professionals. Is robust, with massive pro features and constant contact with users developimg new features as we need it and go forward.
Pros:
Extremely easy to setup your entirely business and starting list and nurture your leads. Great graphics and video trainnings. Support always responsive. The email sequence builder is a plus
Cons:
The integration in between Kartra and Webinarjam is a crap, this is the only bad point and strange as these two groups are brothers.
Alternatives Considered: ClickFunnels and Kajabi
Reasons for Switching to Kartra: Better price and agregated of professional features.
Dana R.
Creative Director in US
Verified LinkedIn User
Online Media, 2-10 Employees
Used the Software for: 6-12 months
So, So Good But Lacks In The User-Friendly Department
Comments: I no longer use Kartra but when I did, the best thing I found was the fact that it was all-in-one. I really liked being able to login to one platform and it was all there, even analytics and in-depth reports based on product, emails, link tracking, etc. It truly was full-service.
Pros:
There are a lot of things to like about Kartra, specifically the absolute all-in-one platform they have. It goes far beyond just designing a website/landing page or sending an email. They cover all the bases - from websites, landing pages, email marketing/automation with sequences and tagging, funnels, simple e-commerce, digital downloads, membership sites, help desk, scheduling, forms, affiliates and now an agency solution. If you'd like to consolidate the many platforms you use, Kartra can handle 95% of everything you throw at it. Their support group on Facebook is second to none. They truly care about their people and it shows; it's like a family.
Cons:
Learning the platform was a long, complicated process. They have people lined up that will help "onboard" you and while that's extremely helpful and effective, I think it's always beneficial to know your platform inside and out so you can make necessary changes as needed and not have to depend on the support team, or others. Because of the complexity, there's a time-consuming process you'll have to undertake before you can "go live". I mean, it makes sense due to the fullness and depth of their platform, just be sure to go into it knowing: (1), the trial is not nearly long enough to know if it's a right fit for your business, and (2), it'll take time to setup your workflows and make sense of how everything is integrated, and (3), host your videos elsewhere or you'll get eaten alive in bandwith overcharges. Kartra has what they call Kartraverse, which is like a step-by-step training course on how to use their platform. It's superb and very informative; however, it's still in its infancy and you have to wait until they create the next lesson before you can do in-depth with whatever topic they decide, and that was often frustrating. With that said, however, they also do a lot of webinars that are in-depth and full of insight, but sitting through a webinar to find one answer is a bit defeating when you're in a hurry or just not really sure what exactly you're even looking for. Their documentation leaves a little to be needed, however.
Alternatives Considered: ClickFunnels and Keap
Reasons for Switching to Kartra: Kartra had more of what I was looking for at the time and what they do, they do exceptionally well.
Paul S.
Manager in New Zealand
Verified LinkedIn User
Leisure, Travel & Tourism, 11-50 Employees
Used the Software for: 6-12 months
Good for some uses but has some ballbreaker shortcomings for me.
Comments: kartra saves me time. Once I have built some sales funnels they are repeatable and their success (or not) is measurable. Kartra provides me with actionable data that is easily and quickly accessible so I'm basing my decisions on real time accurate data. And I can set it up so that I am making money while I sleep
Pros:
Has many functions on the one platform. I could use my own domains and favicons. There were some templates to use and the webinar help sessions we useful. It provides realtime actionable data to make good decisions.
Cons:
Customers cannot select multiple items of a product in one purchase transaction on a specific date when they want to join one session once that already has others in that session. For a tourist who has a family of 4 people they cant buy 4 tickets and they cant specify that they want to go on a tour that already has people booked on it but there is available space for them. And they cant book for the one tour once.
Alternatives Considered: GetResponse, HubSpot Marketing Hub and HubSpot CRM
Reasons for Switching to Kartra: The test period offered, the pricing was better and there were some templates to use. It was a more turnkey solution than hubspot.
Andrés j G.
Director in Colombia
Verified LinkedIn User
E-Learning, 2-10 Employees
Used the Software for: 2+ years
OK software, awful support and you're locked in for life!
Comments: I was an early user of Kartra and had great expectations. They have added some nice features through time, but they changed their support policies about 2 years ago, and now I'm stuck with them. They used to be quite friendly, now they response as a typical call center, they are never wrong, and they are never ever loose. Software is OK, but has several design flaws, most which have not been fixed. I love when companies where I am a client win and make profit, as this makes sure they will grow and become better. This is not the case for Kartra, and I'm so deep in now, that looking for another provider is almost impossible. I really miss the Kartra from their first year or so!
Pros:
The idea behind Kartra is amazing: a one stop for all your marketing and lead generation needs. In this sense, it has many features, so you won't need to be paying many providers, just one, for most of your needs.
Cons:
Support is just awful! As an early user, I used to love their support, as I'm a proactive user with a tech background, and they were quite open to new ideas and had a very "let's see what's the issue". However, about 2 years ago, this changed. Every time you contact them, it's the typical big tech call center answer "it's not on our end, it has to be an issue on your side". They never take responsibility, and they always win. for example, in the basic plan at $100, they offer 50 GB of "bandwidth" each month. However, every new cycle your bandwidth starts automatically starts at whatever hard drive space you're using. For example, if you have 30 GB of files, at the beginning of the month, the bandwidth meter doesn't reset to 0 GB, but to 30 GB. This makes no sense, and in fact, this is not "bandwidth". I decided to give up on trying to reach support, as they are perfect, they don't admit this issue, and they also tend to give condescending responses.
Alternatives Considered: ClickFunnels
Reasons for Switching to Kartra: It looked like a better solution, with more characteristics and better support.
Harsha V.
Applications engineer in India
Information Technology & Services, 51-200 Employees
Used the Software for: 6-12 months
Best platform for marketing in all aspects of business through online
Comments: It was the only one platform and the best for my current online business. Developing features along with the customer support is great.
Pros:
Advanced feature available in this platform helps and it attracts the other viewers and the complete business management can be done. The training tutorials along with the videos with a great support is available.
Cons:
At initial stage it is quite complicated to learn the features it consumes little more time. And also this particular platform is quite expensive. The interface can be improved show that it will be helpful for the business start the online business.
Alternatives Considered: SharpSpring from Constant Contact, ActiveCampaign, AWeber, Keap and HubSpot Marketing Hub
Reasons for Choosing Kartra: Wanted to check the additional features an interface available. Pricing is the main constraint what we are looking for.
Switched From: SharpSpring from Constant Contact, ActiveCampaign, AWeber, Keap and HubSpot Marketing Hub