15 years helping Australian businesses
choose better software
What Is Esper?
Esper powers exceptional device experiences by revolutionizing the way companies manage their device fleets. Through advanced capabilities such as remote control & debugging, Pipelines for software deployment, Esper device SDK and APIs, Blueprints for dynamic configuration, and no-touch Seamless Provisioning, Esper provides a solution beyond standard MDM, into the modern era of DevOps for devices and beyond. Esper supports Android & iOS devices.
Esper ranked 18th on Deloitte's Fast500 in 2023.
Who Uses Esper?
From business decision-makers improving their org to technical decision-makers searching for better tools, IT Ops managers and developers looking for seamless experiences, Esper can help you succeed.
Where can Esper be deployed?
Cloud-based
On-premises
---
About the vendor
Esper
Located in San jose, US
Founded in 2018
Esper support
Phone Support
24/7 (Live rep)
Chat
Esper pricing
Starting Price:
Yes, has free trial
No free version
Esper does not have a free version but does offer a free trial.
About the vendor
Esper
Located in San jose, US
Founded in 2018
Esper support
Phone Support
24/7 (Live rep)
Chat
Esper videos and images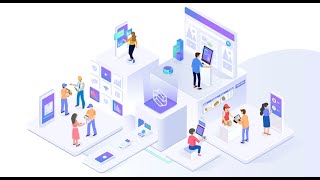 Features of Esper
App Management
Automatic User/Device Recognition
Browsing Restrictions
Compliance Management
Configuration Management
Customizable User Interface
Data Management
Deployment Management
Endpoint Management
GPS
Inventory Management
Mobile Device Management
Onsite Printing
Order Fulfillment
Patch Management
Payment Processing
Policy Management
Remote Access/Control
Reporting/Analytics
Secure Browsing
Security Management
Self Check-in/Check-out
Software Management
Synchronization Scheduling
Touch Screen
Usage Tracking/Analytics
User Session Management
Virtual Keyboard
Wireless Internet Access
Daniel
Development Manager/Software Architect in US
Verified LinkedIn User
Health, Wellness & Fitness, 51–200 Employees
Used the Software for: 1-5 months
Reviewer Source
It Just Works + Top Tier Support
Comments: We looked at two other solutions and what stood out to us about Esper is the level of support we got during the evaluation process. Since we've signed on as a full time customer the level of support has only gotten better. I've been working in the software industry just shy of 25 years and I've never gotten support like this from a vendor. Not only are they highly knowledgable when it comes to low level Android details they're willing to go the extra mile to make sure things work for you.
Pros:
The agent is easy to install and has a lot of different options for install. The management tool lets us see what is going on across different deployment groups. We have the power to partially roll out new versions, make sure they are working for our customers, then complete the rollout. The visibility into the user experience is great and we love the ability to see what the user is seeing on their devices.
Cons:
We haven't found any downsides yet. It just works.
Jeremy
Clinical Trial Coordinator in US
Research, 11–50 Employees
Used the Software for: 2+ years
Reviewer Source
Esper is Epic
Pros:
Esper's Mobile Device Management (MDM) software stands out in a crowded market, outshining competitors with its exceptional ease of use and seamless deployment across numerous devices. It was remarkably straightforward to navigate through the software's features and efficiently implement it on a large scale, making the initial phase of device management a breeze. The ease with which the system can be deployed to a plethora of devices is truly unmatched, illustrating that when it comes to practical functionality, no other competitor does it better.It used to take an hour to setup and deploy a single device. With Esper I could setup well over a hundred devices in 20 minutes. My mind was blown.
Cons:
The pricing structure of Esper leaves room for improvement, particularly when considering the scaling of operations from a few hundred to a couple of thousand devices. This concern was voiced during the pilot trial, yet the response has been lackluster. Additionally, after committing to a year-long contract, there was a noticeable decline in customer service responsiveness, leaving questions and concerns unaddressed. The lack of follow-up from the sales representative, especially after significant financial commitments were made, added a layer of disappointment to the experience. This has led to uncertainty about continuing with Esper, with considerations for developing an in-house solution due to the gaps in customer engagement and the need for more competitive pricing packages.And what about new innovative features???? I think we could do better here.
Ameen
Managing director in United Arab Emirates
Food & Beverages, 2–10 Employees
Used the Software for: 2+ years
Reviewer Source
Usage
Comments: Amazing
Pros:
Everything about the inventory management and user friendly
Cons:
A bit pricey at times but the offers sometimes make up for it
Dilip kumar
Customer Service Associate in India
Restaurants, 51–200 Employees
Used the Software for: 6-12 months
Reviewer Source
Esper usefulness in support domain
Comments: Using Esper on daily basis for updating software and rebooting devices.
Pros:
Easy to install software. Easy to understand process. Screenshot capturing feature.
Cons:
Pushing a software some time takes more time than usual.
Riley
Support Operations in US
Computer Software, 11–50 Employees
Used the Software for: 1+ year
Reviewer Source
A good product with a better future in store
Pros:
Has been an astronomical help when troubleshooting with our customers regarding all deployed hardware. Before, we had no great way of launching app updates, running diagnostics, or viewing real-time issues without visiting our customers in person.
Cons:
I would argue that some of the functionality still needs improvement. In some cases, we find that we cannot 100% rely on the commands we launch through Esper, and instead need to confirm with customers. Hardening these core flows would be extremely useful to our team.