What Is Sage 50cloud?
Sage 50cloud (formerly Peachtree Software) is a comprehensive accounting solution for small business. Designed for security, compliance and cloud-connected productivity. Popular features include detailed profitability tracking, cash flow forecasting, customized reporting via Microsoft Excel, advanced inventory tracking and automated bank reconciliation.
Who Uses Sage 50cloud?
Sage 50cloud is for all types of small and medium businesses
Sage 50cloud Details
Sage
Founded in 1981
Sage 50cloud Details
Sage
Founded in 1981
Sage 50cloud videos and images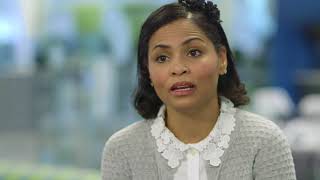 Compare Sage 50cloud pricing with similar products
Starting price
USD 340.00/year
N/A
N/A
N/A
Sage 50cloud deployment and support
Support
FAQs/Forum
Knowledge Base
Phone Support
24/7 (Live rep)
Chat
Deployment
Cloud, SaaS, Web-based
Windows (Desktop)
Windows (On-Premise)
Linux (On-Premise)
Android (Mobile)
iPhone (Mobile)
iPad (Mobile)
Training
In Person
Live Online
Webinars
Documentation
Dovid L.
Controller in Canada
Verified LinkedIn User
Education Management, 201-500 Employees
Used the Software for: 2+ years
My prefered accounting software
Pros:
The best thing about Sage 50 is that it is very difficult for anone to make a mess of things. The controls are very tight, ensuring that an ignorant employee cant mess things up.
Cons:
It is very rigid and stodgy Most reports cannot be shown across fiscal years. Little ability to customize reports.
Martinho H.
General Manager in Portugal
Executive Office, 2-10 Employees
Used the Software for: 2+ years
Alternatives Considered:
I have been using the sage billing system for several years. I recommend
Comments: It is software that has been with me daily for several years, I'm already in tune with the program, the experience is fantastic
Pros:
Very intuitive, easy to perform everyday tasks , Has very important sales charts, In the main frame we have all the necessary information, we don't need to go around opening several menus.
Cons:
In my case, I cannot reconcile with my accountant , It is not easy to layout invoices is not a very easy process
Industrial Automation, 2-10 Employees
Used the Software for: 2+ years
Tried and tested product with 1 foot in the cloud
Comments: Used for 15+ years with minimal issues. Support were always great when needed. We 'outgrew' it not in terms of number of users or quantity of data but the ability to join up more business processes and to work in a more modern cloud-based way
Pros:
Accountants are very familiar with this - almost an industry standard. Core accountancy functions are strong
Cons:
Some aspects are hard for non-accountants to understand the terminology. Cloud implementation is only partial, Its a dektop product with uploads and synchronisation to other computers via cloud. We suffered several disconnects and issues that needed the remote stations to be re synced losing work. Some of the more peripheral aspects (Sales orders, purchase orders, stock management) had some limitations and there were several places where it was easy to accidentally mark every quote in the system as won if you did not have anything selected. No link to cloud payroll from sage - needed the much more expensive desktop software or manually enter payroll data into Line 50 every month
Accounting, Self Employed
Used the Software for: 2+ years
Source: SoftwareAdvice
Good...But A Little Expensive
Comments: I use the Canadian version of the software. I suspect it's basically the same as the American version, except for sales tax and payroll, but I would check a review of that version for any American users.
Pros:
Sage 50 is an easy-to-use piece of accounting software aimed at SMEs (small and medium-sized enterprises), and it is one of QuickBooks' major competitors. It's fairly easy to find people who are familiar with Sage 50. That's a plus for small businesses looking to find an employee or outside service provider to take care of their books. If you are looking to do the books yourself, Sage 50 is relatively easy to learn. They have thorough tutorials available to walk you through the basics. Major transactions are grouped together under tabs on the left-hand navigation panel. The various workflows--receivables, payables, inventory and services, employees and payroll, and a 'company' category--are all shown graphically. Each task within a major area is represented as a labeled icon, making it is to start a new transaction from this screen. The 'company' link is a catch-all category, including general journal entries, the chart of accounts and tools for managing your data and accounting tasks. Virtually every report that a small business could need is available in Sage 50.
Cons:
I found Sage 50 to be glitchy in the past. I have spent too many hours on hold or on a call with their tech support. I use the payroll-included version of Sage 50. I also have a support package. In all, that's not competitively priced. If it weren't for the fact that some clients have been using this software for years and are reimbursing me for the cost of the software, I would not be using it. QuickBooks is a better value.
Brandon T.
Installation Manager in US
Package/Freight Delivery, 11-50 Employees
Used the Software for: 2+ years
Alternatives Considered:
Sage 50 Review
Comments: Sage has always been helpful through online or phone calls whenever you need them. Find the right consultant for you, and you experience improves.
Pros:
There is alot of things that are already set up for you to just hit the ground running and a lot of items integrated into the system to help small businesses that need a solution but no time to customize a whole system.
Cons:
Sage 50 allows for minimal customization from their out of the box set up software. This plays as an advantage, but does not allow you to get the information you want in the view you want.