What Is Customer.io?
Customer.io is the customer engagement platform that enables marketers to build their most sophisticated automated messaging campaigns. With access to your real-time behavioral data, create personalized and relevant messages that engage and retain your customers. Send email, push notifications, text messages, and more all through an intuitive and powerful visual building experience. Built for scale, Customer.io is used by over 4,100 companies, sending over 8 billion messages per year.
Who Uses Customer.io?
Tech-savvy marketers sending personalized, data-driven marketing, product, and transactional messages. Ideal for mid-market SaaS, FinTech, EdTech, mobile apps, marketplace companies, and more.
Where can Customer.io be deployed?
Cloud, SaaS, Web-based
About the vendor
Customer.io
Founded in 2012
About the vendor
Customer.io
Founded in 2012
Customer.io videos and images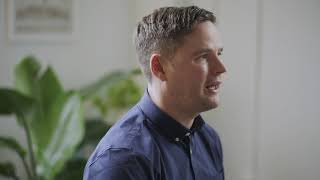 Compare Customer.io pricing with similar products
Features of Customer.io
AB Testing
CAN SPAM Compliance
Campaign Analytics
Campaign Management
Contact Database
Contact Management
Content Management
Customer Database
Customer History
Customer Segmentation
Customizable Fields
Customizable Templates
Drip Campaigns
Email Campaign Management
Engagement Tracking
Event Triggered Actions
Lead Capture
Lead Management
Lead Qualification
List Management
Marketing Automation
Mobile Optimized Emails
Multi-Campaign
Multi-Channel Marketing
Push Notifications
Reporting/Analytics
SMS Marketing
Segmentation
Subscriber Management
Template Management
Alternatives to Customer.io
Max
Head of Growth in Netherlands
Verified LinkedIn User
Information Technology & Services, 11-50 Employees
Used the Software for: 6-12 months
The perfect platform to set up product-driven email communications with customers at scale
Comments: What I really like is that we use our own database as the single source of truth, and not the email platform database which is never up to date. With Customer.io we use real-time data from our own platform (B2B SaaS) which helps me as a marketer to always communicate with customer segments in the best possible way. Customer.io provide lots of options to filter based on segments and rules which comes in very handy when you want to create cool workflows. Overall, extremely happy with the platform.
Pros:
Easy-to-use and intuitive email and marketing automation platform. Especially the ability to send out webhooks makes it very strong.
Cons:
The initial set up requires some help from a developer but if you have that sorted out, it's really easy to use.
Verified Reviewer
Data Marketing Storyteller in Romania
Verified LinkedIn User
Marketing & Advertising, 51-200 Employees
Used the Software for: 6-12 months
A very useful tool for non-developer, tech-savvy marketers
Comments: I've tried many marketing automation tools and this hits the spot in terms of what a tech-savvy non-developer can do. There's a fine line between an eye-candy platform that scores low on customization and a fully fledged tool that requires constant support from a developer. Customer.io walks that line gracefully, allowing me to control onboarding and loyalty processes and much more.
Pros:
I like that I have yet to hit its limitations. Usually if a feature isn't readily available, the platform is open enough for me to find a workaround that gets the job done. Kudos for customer support, a real win! :)
Cons:
It could use more or better filtering and search options, as the segments, campaigns and attributes can turn into chaos if multiple people use it for different purposes. The learning curve was a bit steep. Except for the quite useful knowledge base and great customer support, I would have enjoyed some video tutorials/onboarding experience.
Verified Reviewer
Systems Engineer in US
Verified LinkedIn User
Computer Software, 11-50 Employees
Used the Software for: 6-12 months
Alternatives Considered:
Awesome marketing platform!
Comments: It's great and does everything we need it to!
Pros:
The automations are the best part of the software. We can easily create any type of campaign and manipulate it for our needs.
Cons:
It would be cool if we could just duplicate a workspace entirely with all the segments and campaigns instead of recreating everything. Another thing that would be cool is being able to do a dynamic wait. Or have a queue type of system built-in for webhooks.
Shilpa
Marketing Manager in India
Verified LinkedIn User
Internet, 10,000+ Employees
Used the Software for: 1-5 months
Email automation tool
Comments: I don't find this product very easy to use but it's one of the best so far I've used in the email automation space.
Pros:
I liked that I could run my drip campaigns on this tool. The complexity of the drips could be managed.
Cons:
It requires a dedicated developer which might not always be possible. There should be a few automated codes.
Verified Reviewer
Co-Founder and Business Development in Thailand
Verified LinkedIn User
Information Technology & Services, 11-50 Employees
Used the Software for: 6-12 months
Great product
Pros:
Customer.io is very catered towards SAAS products like ours. Very easy to integrate our data sources like Segment, and simple to get attributes and events. Perfect for running onboarding campaign or lead nurturing campaign. It's the most simple to use product compared to everything else I've tried. Dashboard is also very fast despite a lot of data. Not clunky at all. This lets me create and send campaigns in a much shorter time.
Cons:
Quite a bit of jargons in the dashboard, which can be a little confusing. It'll be great if there's more explanation on certain features. Easy to overlook some of their outstanding features because they are hidden.