What Is NEO LMS?
NEO is a learning management system for schools and universities. NEO is an online learning platform that helps schools manage all classroom activities, such as creating and delivering educational content, assessing students, tracking their results, and promoting communication and collaboration between students and teachers/faculty.
NEO is a product of CYPHER LEARNING, a company that specializes in providing learning platforms for organizations around the world.
Who Uses NEO LMS?
NEO is used by organizations ranging from large universities such as STI in the Philippines, school districts such as Santa Barbara Unified School District, to small schools with 20 students in Spain.
Where can NEO LMS be deployed?
Cloud, SaaS, Web-based, Mac (Desktop), Android (Mobile), iPhone (Mobile), iPad (Mobile)
About the vendor
CYPHER LEARNING
Founded in 2010
Chat
NEO LMS pricing
Starting Price:
USD 0.05/month
Yes, has free trial
Yes, has free version
NEO LMS has a free version and offers a free trial. NEO LMS paid version starts at USD 0.05/month.
Pricing plans
get a free trial
About the vendor
CYPHER LEARNING
Founded in 2010
Chat
NEO LMS videos and images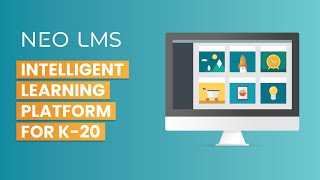 Features of NEO LMS
API
Assessment Management
Assignment Management
Asynchronous Learning
Attendance Management
Blended Learning
Built-in Course Authoring
Certification & Licensing
Compliance Tracking
Content Management
Course Management
Course Tracking
Curriculum Management
Customizable Reports
Gradebook
Learner Portal
Learning Management
Learning Paths/Tracks
Mobile Learning
Progress Tracking
Reporting & Statistics
SCORM Compliance
Social Learning
Student Management
Student Portal
Synchronous Learning
Tests/Assessments
Third Party Integrations
Alphie G.
Professor in Philippines
Verified LinkedIn User
Education Management, 11-50 Employees
Used the Software for: 6-12 months
Blended Learning Made Easy
Comments: My system of teaching the lessons and assessing the students changed when our institution adapted NEO LMS. Before, I am always worried of the suspension of classes and its effect to the flow of the lesson to be delivered but having NEO with me it eliminated the fear of not meeting my class in a face-to-face set up. NEO brings me closer to my students whether we go synchronous or asynchronous.
Pros:
NEO LMS is very easy navigate. Lessons can easily be done even without the users guide or manual. I really like the customer support because of its efficient and quick response. In terms of grading assessments, I find it easy with the use of its Rubric feature. Before, I used to have a lot of papers to bring whenever I go but with NEO LMS, I just need to pull out my tablet to check the submissions of my students. Lastly, my students are more engaged and they enjoy more because of the gamification feature which other LMS don't have.
Cons:
I cannot think of any cons about NEO LMS. Its the perfect LMS for me. I have tested and tried other LMS which are complicated to use. But with NEO, everything is easy. If there is one thing that needs improvement, it would be the mobile app specifically for android devices.
Bernard daniel E.
Strand Coordinator in Philippines
Verified LinkedIn User
E-Learning, 51-200 Employees
Used the Software for: 2+ years
Learner's Best Friend
Comments: I have been very satisfied with what the application provided
Pros:
Its overall flexibility has been one of the main features that have helped both administrators, and users to accomplish learning and finishing tasks. You can also fully customize your lessons and subjects to the kind of students that you have. As an administrator, you have control and statistics on your students' performance and learning. As one of the best platforms out there for e-learning, NEO has made it easy and light for people who have signed up.
Cons:
Some sync issues come up every once in a while when I have to copy information from the masterclass. One has to be meticulous and detailed in their settings to get the kind of experience you want your students/participants to have.
Alternatives Considered: Google Classroom and CANVAS
Reasons for Switching to NEO LMS: NEO LMS had the most features that matched the profile of the students and administrators. As it is also easy to learn and understand, sharing information and sharing lessons became easy and accessible.
Cailee K.
Teacher/Technology Integration Coach in US
Education Management, 501-1,000 Employees
Used the Software for: 2+ years
Love NEO, but hate NEO LMS (the app)
Pros:
Love how through apple classroom you can lock students to this app to force them to not cheat on a NEO quiz.
Cons:
The app is very glitchy! Sometimes it just shuts down when a student is working in it. Also not all of the quiz features work on the app. The first time students log in to the app is very confusing for them since they have to exactly type in the name of their district.
Eugenio C.
Profesor in Spain
Education Management, 51-200 Employees
Used the Software for: 6-12 months
University LMS
Comments: Very good, once you remove wrong links or avoid using features not well created it does a perfect job
Pros:
The features, how it looks, it is very visual, mobile app, easy to follow courses.
Cons:
still missing a nice mobile app visual, some files cannot be uploaded or downloaded, some places in the platform has no place to go, errors in some pages.
Alternatives Considered: CANVAS, Moodle and Brightspace
Reasons for Choosing NEO LMS: Prive, features, aspect, functionality
Switched From: Blackboard Learn
Reasons for Switching to NEO LMS: Because it is attractive for students the aspect, functions and the price that gave us a little effort at the beginning but worth it in the long term
Dr oscar V.
Content Creator and Implementator in US
E-Learning, Self Employed
Used the Software for: 2+ years
The best in the market! I have tried many LMS and none like NEO.
Comments: Productivity! This product allows me to be more effective in what I do and profess.
Pros:
NEO has it all! I've a course creator and content integrator since 1996 and I can create academic solutions for an entire region, district and schools. NEO allows me to measure student performance across each boundary and create a community of learning among all stakeholders. NEO has very powerful tools that goes beyond the regular institution administration and operation, this is a holistic education tool!
Cons:
As an educator and technology user in the classroom need to have off-line capability so in countries like mine where electricity is not a constant student can keep working while there is no connectivity and resume once they are back within the range of our net coverage.