What Is Google Cloud Platform?
Cloud Platform is a set of modular cloud-based services that allow you to create anything from simple websites to complex applications.
Who Uses Google Cloud Platform?
Developers, IT, DBAs; customers of all sizes
Where can Google Cloud Platform be deployed?
Cloud, SaaS, Web-based, Mac (Desktop), Windows (Desktop), Android (Mobile), iPhone (Mobile), iPad (Mobile)
About the vendor
by Google
Founded in 2012
Phone Support
24/7 (Live rep)
Chat
About the vendor
by Google
Founded in 2012
Phone Support
24/7 (Live rep)
Chat
Google Cloud Platform videos and images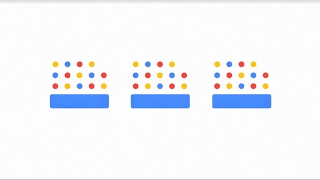 Compare Google Cloud Platform pricing with similar products
Starting price
USD 0.01
N/A
N/A
N/A
Features of Google Cloud Platform
Traci C.
Marketing Director in US
Verified LinkedIn User
Construction, 1,001-5,000 Employees
Used the Software for: 2+ years
Platform to create and manage cloud services
Comments: It is easy to use and gives you affordable payment options and even free trials. There are efficient courses on the web which allowed me easy understanding of their use and tools. Provides many tools to use and they are easily listed. It is very safe and my data is safe from hackers
Pros:
It is paid but the applications that the user uses are canceled. They make discounts when they reach a certain volume of users. Its storage is recommended and safe. It is inexpensive and provides free trials for the service. It offers virtual machines, databases, network storage among others. It gives us the option to analyze, process and visualize data quickly, efficiently and without volume restriction. You can work with modules together or separately as needed.
Cons:
You need to be connected to the web to use it. It is payment. A basic course is required for its understanding. You have less control over the information. The new version restricts the use of the previous ones.
Verified Reviewer
Senior Software Developer in Australia
Verified LinkedIn User
Marketing & Advertising, 11-50 Employees
Used the Software for: 2+ years
Alternatives Considered:
Google Cloud Platform is a good suite of tools most suited to infrastructure-as-a-service
Comments: Experience has been good, it all works, it's a very stable service and it is reasonably priced.
Pros:
My organisation mostly uses Google Compute Engine to host all our websites and applications on Google infrastructure. It is a fairly reasonably priced service and very stable, bosting excellent and reliable uptime. You can run a number of officially supported Linux distributions, so you can most likely install what you know. It is all quite easy to setup and manage your servers, though the UI is Google style - so it's not the prettiest - quite minimalist.
Cons:
It can start to get expensive once you need to scale, so make sure you look at what that would cost before buy in at the entry level. Also, I'm not a huge fan of the interface, it's a very simple and ugly - but it all works perfectly so it's not a big deal.
Medical Practice, 51-200 Employees
Used the Software for: 2+ years
Good Platform for Companies with Large Databases!
Comments: I had a semi decent experience with Google Cloud Platform. I had many difficulties when beginning to use it but after you learn the features the platform is very impressionable.
Pros:
When using this software, I genuinely feel as if my data is secure and safe. This platform is reliable and allows for great collaboration. It also has strong data analytics which is incredibly useful.
Cons:
I found this software difficult to set up as compared to other softwares. There is a very large learning curve associated with this product and I would not categorize it as user friendly. I also found that the product was more expensive and ranked greater in pricing compared to its competitors.
Lorri D.
Owner/Financial Planner in US
Financial Services, Self Employed
Used the Software for: 2+ years
Alternatives Considered:
Works great for a business owner on a budget
Comments: It's been great. Easy for me, easy for clients, and easy for colleagues and collaborators to use. It does everything I need.
Pros:
This is easy to use, and for very small businesses, the free version might be sufficient. So it's very accessible from a price perspective. I pay for the business set up, which is $14 per month, in part because of the email archiving functionality which I need for my particular industry. In addition, because everyone is using google these days for email, files and calendar items are super easy to share with my clients.
Cons:
I use Microsoft in my other job, and I do think it's a more robust software, and that Office documents still have a lot of functionality compared to Google docs. That being said, the price of Microsoft Office and Cloud is prohibitive for a business the size of mine.
Ramon M.
Sr IT Project Manager in US
Verified LinkedIn User
Automotive, 10,000+ Employees
Used the Software for: 2+ years
Faster cloud system
Comments: by having 4 types of storage including the multiregional. I can store repeated data and thus guarantee the integrity of my data since when saving it it does so in two regions within the multiregional of data.
Pros:
the advantage that google offers to build and organize a large network of services and the best technology in fiber optic cables guarantees efficiency and speed make this service an optimal function of all its cloud services. Being in the cloud you can access the information from anywhere and it does not anchor you to an office.
Cons:
Much depends on the provider's policies regarding data preservation. Since when you work with this program, data is modified and created directly in the cloud and without a good internet connection, its use or access would be poor and you have less control over the information.