What Is Google Cloud Platform?
Google Cloud Platform is a set of modular cloud-based services that allow you to create anything from simple websites to complex applications. New customers get $300 in free credits to fully explore and conduct an assessment of Google Cloud. You won't be charged until you upgrade.
Who Uses Google Cloud Platform?
Developers, IT, DBAs; customers of all sizes
Where can Google Cloud Platform be deployed?
Cloud, SaaS, Web-based
About the vendor
Google
Founded in 1998
Phone Support
Chat
About the vendor
Google
Founded in 1998
Phone Support
Chat
Google Cloud Platform videos and images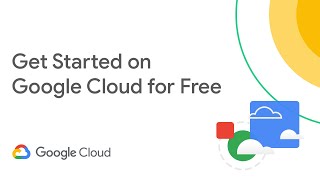 Compare Google Cloud Platform pricing with similar products
Features of Google Cloud Platform
API
Access Controls/Permissions
Activity Monitoring
Alerts / Escalation
Application Management
Backup and Recovery
Bandwidth Monitoring
Business Process Automation
Calendar Management
Cloud Computing
Collaboration Tools
Compliance Management
Compliance Tracking
Configuration Management
Connectivity Management
Cost Management
Customer Database
Dashboard
Data Capture and Transfer
Data Cleansing
Data Connectors
Data Dictionary Management
Data Discovery
Data Extraction
Data Import/Export
Data Migration
Data Replication
Data Security
Data Storage Management
Data Synchronization
Data Visualization
Database Conversion
Database Support
Device Management
Document Storage
ETL - Extract / Transfer / Load
Endpoint Protection Software
File Transfer
For Retail
Graphical User Interface
High Volume Processing
In-Database Processing
Integrated Development Environment
Load Balancing Tools
Log Access
Machine Learning
Multi-Cloud Management
Multiple Data Sources
Multiple Programming Languages Supported
Network Monitoring
Performance Analysis
Performance Monitoring
Predictive Analytics
Prioritization
Process/Workflow Automation
Release Management
Remote Access/Control
Reporting & Statistics
Reporting/Analytics
Requirements Management
Scheduling
Server Monitoring
Service Level Agreement (SLA) Management
Speech Recognition
Testing/QA Management
Threat Response
User Management
Virtual Personal Assistant (VPA)
Workflow Configuration
Workflow Management
Alternatives to Google Cloud Platform
Reviews of Google Cloud Platform
Jeanette
President in US
Verified LinkedIn User
Health, Wellness & Fitness, Self Employed
Used the Software for: 2+ years
Alternatives Considered:
Google Cloud is hassle free and easy peasy!
Comments: Super easy and hassle free. I don't worry about losing my information and I don't worry about poor security.
Pros:
Automatic backup. Secure log-in. I have the paid HIPAA version and enjoy peace of mind knowing my information and my client's information is safe.
Cons:
I don't know of any features that are missing or not occurring. The Google Cloud is a great product.
Orianne
Specialist Marketing in Spain
Verified LinkedIn User
Telecommunications, 10,000+ Employees
Used the Software for: 1+ year
Alternatives Considered:
Enhanced AI and K8 features facilitate the development of the latest applications
Comments: All data processing can be completed by accessing the cloud platform from a web browser. The ability to work seamlessly with Google Earth Engine. Even if you do not have a high-specification machine at hand, you can perform various data processing you want by operating the cloud from your browser. Because you can directly run analysis algorithms, such as machine learning, linking with various Earth Engine data. By using GKE, we no longer needed to operate our Kubernetes cluster and could now focus on application development. As a result, we were able to concentrate on developing services that could deliver more value, contributing to the speed and quality of application releases.
Pros:
I think the Kubernetes cloud service is very easy to use, partly because it is provided by Google, which developed Kubernetes. We also have a full range of AI services, and by combining them with Google AI, we can offer AI services seamlessly, which helps improve the added value of our services.
Cons:
The web browser interface is constantly changing. When the system is updated, it also changes the menu display, etc., so it can be a bit confusing. There is no problem with the data processing itself, but sometimes the response at the first stage of access from the browser seems a bit slow.
Gaurav
Data Analyst in US
Food & Beverages, 5,001-10,000 Employees
Used the Software for: 2+ years
Robust clickstream data storage and analysis tool
Comments: My overall experience with Google Cloud Platform has been satisfactory. I have been able to work with IT to import marketing campaigns data from multiple sources and store them for querying by analysts in my team. Due to scalability and stability of databases in GCP, I can keep moving more marketing data without worrying about slowing down the databases or crashing them. So, all analytics pulled using this imported data can populate a dashboard and keep it updated with fresh insights. Which helps in driving higher ROI.
Pros:
My marketing team uses Google Cloud Platform to collect Google Analytics clickstream data and marry it with structured data from other sources. I analyze that correlated dataset using SQL queries. Some benefits I see off using GCP: I can access data online using a Google email address which I already use for other Google tools. I can export the data extract using Google Sheets and store it in Google Drive. I can import additional data by setting up a daily feed from Google Analytics. So, I get the benefits of a relational database with ability to scale using Google servers.
Cons:
Google Cloud Platform is great for importing datasets from Google Analytics and other Google suite tools. But from tools which are not in the Google eco system, it involves heavy lift from ETL developers or architects. Additionally, GCP Bigquery tool has a limit on the volume of queries an analyst can run. Once that limit or cap is crossed, companies have to pay extra. So, using the LIMIT command in SQL becomes critical to limit the numbers of rows. Also, there is a challenge of legacy SQL vs. current version because they use different syntax.
infant
Lead vmware / cloud admin in India
Verified LinkedIn User
Media Production, 1,001-5,000 Employees
Used the Software for: 1+ year
Alternatives Considered:
GCP Review
Comments: Overall migration experience is very bad , but new versions made it easier. Other than that GCP monitoring tool is not that much user friendly , the guys with limited knowledge about cloud are suffering to get metrics or monitoring details. For example : to check the GCP Bucket growth , it's not a direct thing to check. We need to query it to get the info.
Pros:
Ease of use. I like the most as a admin when compared to other cloud providers the spec can be customizable & the new cpu type N2d which gives better performance with less price. Easy to deploy vm's.
Cons:
Oh! The dislike which comes to my mind is the Migration tool. google's M4ce migration engine version 4 is very difficult to setup , such a complex setup. One good relief is M4ce version 5 which supports migration from vmware which setup is so simple & i have migrated workloads easily. But struggled a lot with version 4.
Verified Reviewer
Data Analytics Manager in Philippines
Verified LinkedIn User
Logistics & Supply Chain, 201-500 Employees
Used the Software for: 2+ years
Alternatives Considered:
Comprehensive and easy-to-use cloud platform overall
Comments: Overall, we've had a great experience using Google Cloud Platform as a complement to our existing infrastructure. Gradually, we're seeing more and more use cases for the services available in GCP.
Pros:
Common services like VMs, databases, cloud storage are comparable across cloud providers. What I like most about Google Cloud Platform is the intuitive user interface in Cloud Console. It's a lot easier to use and takes out the complexity in managing our cloud infrastructure.
Cons:
I don't really have anything I dislike about Google Cloud Platform.