What Is Intuto?
Intuto offers a unique combination of a simple and affordable Learning Management System (LMS), training conversion loading service, and helpful ongoing support from a real person when you need it. The easy to use yet powerful tool set, clear and simple pricing and personal support will delight you like Intuto has for thousands of others.
Who Uses Intuto?
Intuto focusses on simplicity and affordability while delivering hands on exceptional support. Designed with small to medium businesses. Perfect for staff onboarding, product and compliance training.
Where can Intuto be deployed?
Cloud, SaaS, Web-based
About the vendor
Intuto
Located in Auckland, New Zealand
Founded in 2001
Phone Support
Chat
Intuto pricing
Starting Price:
USD 250.00/month
Yes, has free trial
No free version
Intuto does not have a free version but does offer a free trial. Intuto paid version starts at USD 250.00/month.
Pricing plans
get a free trial
About the vendor
Intuto
Located in Auckland, New Zealand
Founded in 2001
Phone Support
Chat
Intuto videos and images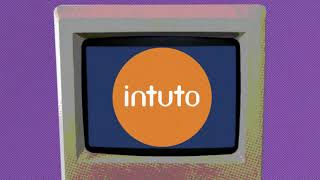 Features of Intuto
Assessment Management
Assignment Management
Asynchronous Learning
Blended Learning
Built-in Course Authoring
Certification & Licensing
Compliance Tracking
Content Library
Content Management
Content Sharing
Course Management
Course Tracking
Employee Engagement Software
Employee Portal
Gamification
Learner Portal
Learning Management
Learning Paths/Tracks
Mobile Access
Mobile Learning
Progress Tracking
Reporting & Statistics
Reporting/Analytics
SCORM Compliance
Self-Service Content Curation
Social Learning
Tests/Assessments
Training Administration
Training Management
eCommerce Management
Kerry P.
CEO in Australia
E-Learning, 2-10 Employees
Used the Software for: 2+ years
Value for money, user friendly and professional course development.
Comments: Finally, software that EXCEEDS the 'sell', delivers on all promises and exceeds expectations, with no nasty surprises down the track.
Pros:
As a small NFP I had a tight budget, and shopped around extensively for a quality LMS and support for eLearning course development. INTUTO impressed me from the first demo meeting- they really listened to what I was after, and took time to answer my questions and provided access so I could get a real feel for what I was purchasing. One of the best business decisions I have made. Not only is it value for money, it is super user-friendly, for both administrators and course developers, and for our learners, who are our paying customers. The quality and 'look' of our courses is very professional, and we continue to receive positive feedback from our learners. The support team- through our dedicated '[SENSITIVE CONTENT] of Customer Success' representative is responsive, friendly, professional, knowledgeable and reliable. She make my job so much easier, adn saves me heaps of time.
Cons:
Once we got the SCORM bit sorted out- we have not had any concerns.
Intuto Response
6 days ago
Thanks Kerry! Really appreciate the feedback and glad you're having a great experience with the platform and the team.
Karen K.
National training manager in Australia
Financial Services, 11-50 Employees
Used the Software for: 1-5 months
Intuto
Comments: I had a great experience from online review , demo, purchase to after purchase check ins. The staff and program are both great. Not a complicated program for what our firm and clients need.
Pros:
Easy to create courses and easy to self sign up for clients
Cons:
Not being able to lock a course to avoid accidental changes
Intuto Response
2 years ago
Hi Karen, thank you so much for that feedback, much appreciated. I'll pass that comment on locking courses back to the dev team.
Treena M.
Managing Director in New Zealand
E-Learning, 2-10 Employees
Used the Software for: 2+ years
Aswefa Intuto Review
Comments: Excellent customer service and value for money.
Pros:
Ease of linking to Booking Rooster course to automatically send to a link to a course. It is reliable.
Cons:
Does not automatically close off a user when the course date passes if they haven't done course. The course date is available in Booking Rooster to download in API, creates another admin task. Collections and Groups can be confusing.
Intuto Response
9 months ago
Hi Treena, thanks for the review and feedback. You'll be pleased to know that we've just finished a new course expiry feature which we'll be launching in the next week or so. Reach out to Caitlin if you would like to try it sooner.
Annie D.
Administrator in Australia
Hospital & Health Care, 2-10 Employees
Used the Software for: 6-12 months
Intuto saves me time
Comments: In the almost 12 months I have been using Intuto (my organisation has been using it longer), we have almost never had a participant request assistance concerning doing the modules on the Intuto site nor had any technical issues with it.
Intuto is very easy to use for both me as an Administrator in the back end and our training groups. Intuto customer service is first rate.
When we first started using Intuto we did pay the higher level of customer service package so Intuto set up our course content. This worked well for us. Now we just have to do minor edits from year to year.
Pros:
I really like the Collections and Group tag functions. Also the ease of bulk registrations and reporting to track participant progress. The Intuto certificates are a breeze and save an inordinate amount of time compared to doing these manually.
Cons:
On occasion I find I can't search up how to do something in the help article section (often this may not necessarily be a standard setup requirement I am looking for). However our customer support is always ready to help.
Intuto Response
5 days ago
Thank you so much for your thoughts on Intuto! We'll be in touch to discuss how we can improve our help articles!
Nina W.
Academic Director in Australia
E-Learning, 11-50 Employees
Used the Software for: 6-12 months
Ease of use
Comments: Overall, we love this software. It was our first introduction to creating virtual training programs and we feel lucky to have landed on a platform that made transitioning from paper-based materials so easy and efficient!! Moreover the level of ongoing support we experience is fantastic, the team at Intuto is very responsive and helpful.
Pros:
Intuto has intuitive features which makes it easy to use. For people who have little background in course authoring software, some commercially available programs can be somewhat overwhelming. Intuto on the other hand can be used by anyone with minimal understanding - this goes for the 'course creator'/'trainer' as well as the user/trainee. I also really like that content can be dispalyed as an image which allows my students to find/see what they're doing without the need to open up files in separate browsers. Having the option to display/deliver content in various ways is great: attaching files, loading images and the option of embedding H5P is excellent.
Cons:
The formatting capabilities (choice of fonts and colors, sizes, layout) are somewhat limited so you can't really play around too much with that. However, using H5P really helps jazz up your course if you need that. Intuto doesn't allow much in depth management of infividual students. The feature I miss most is not having an option to allow the student to communicate with the trainer via a message board directly on Intuto so we have to use a different system for that.
Intuto Response
last year
Thank you so much for the feedback and review Nina, we really appreciate it. We're looking at updating some of the formatting options later this year so watch this space!