What Is Veeam Backup Free Edition?
Built to create backups of vSphere and Hyper-V virtual machines. Offers image-based VM replication, instant VM and file-level recovery.
Who Uses Veeam Backup Free Edition?
Designed for small to medium enterprises, it is on-premise solution that provides a single management console to manage recovery, backup and replication of data in all environments.
Veeam Backup Free Edition Details
Veeam
Founded in 2012
Veeam Backup Free Edition Details
Veeam
Founded in 2012
Veeam Backup Free Edition videos and images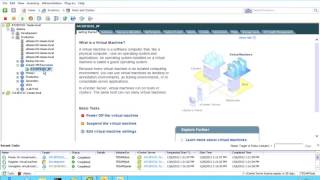 Compare Veeam Backup Free Edition pricing with similar products
Starting price
N/A
USD 69.99/year
N/A
USD 349.00/one-time
Veeam Backup Free Edition deployment and support
Features of Veeam Backup Free Edition
Yuri M.
IT Infrastructure Specialist in Honduras
Verified LinkedIn User
Telecommunications, 5,001-10,000 Employees
Used the Software for: 1+ year
Alternatives Considered:
Veeam Backup Solution easy to implement and manage your enterprise data protection requirements
Comments: Berfore we had Veeam Backup and replication, we had different backup solutions that were complicated to maintain and use.
With Veeam Backup and replication, we reduce the backup window time of our Critical business application that are virtualize with VMware. Also it was really easy to have a offsite copy of the backups. We reduce the time and availability of the restores and disaster recovery. Now we have more time for other important tasks and we can sleep well knowing we have a robust backup solution.
Pros:
I like the fact that this product its really integrated with all the major virtualization solutions with advanced features that you can leverage for the protection of your most critical systems. Its user interface is easy to use and the reports are really helpful so you know exactly how your backups are doing. Also I like the great integration with VMware. I can have granular backups schedule and replicate those backups to an offsite with just a few clicks. You can test your datasets and know for sure that the backups and recovery are going to work.
Cons:
Well, I think the features that the Veeam backup and replication solution has are all good. Maybe the cost aspect will be difficult for a small workshop, If you need more advanced features, it will cost you more. On the technology aspect, they keep adding more features and compatibility with major public clouds. so overall I don't find some downside to this solution.
Ben F.
Sr. Systems Administrator in US
Oil & Energy, 201-500 Employees
Used the Software for: 2+ years
Alternatives Considered:
Like the slogan says, Veeam just works.
Comments: Veeam fulfills both full VM backup/restore and file level restore needs for our company. We also use it in a limited capacity for replication to our DR bunker.
Pros:
When you set up Veeam according to the guidelines put out by the company, Veeam is a useful, powerful backup/DR tool. Even when you fudge on your Veeam infrastructure with a tight budget, it's very forgiving as long as you don't push it too much or have unrealistic expectations. Documentation for the product is very robust from a support perspective and a peer perspective.
Cons:
The only real negative experiences I've really had with Veeam were the few times I actually had to contact support for instances that could not be solved by reading or googling. Admittedly, these times were back in the version 6.5-8 days. Much time was wasted with emails back and forth with a resolution only really taking place once. I cannot comment about the current state of Veeam support. For all I know, it's the best around, now.
Verified Reviewer
IT Manager in Cambodia
Verified LinkedIn User
Nonprofit Organization Management, 51-200 Employees
Used the Software for: 2+ years
Veeam Backup Free Edition Best for SME Company
Comments: previously we have problem with find the backup solutions but since we start using veeam backup free edition we can backup our VM in the data center very well, it work very well and very smooth, just can perform one task during backup or restore. we backup every night for daily snapshot, and weekly, monthly. we never have any problem since we use veeam backup free edition.
Pros:
very effective backup and perform very fast on snapshot backup vmware, it works well with vmware esxi and vcenter. moreover, it support compression as well and restore back effectively without lost bit of file. I still recommend very powerful tool for backup your VM in your infrastructure such as Microsoft Data Center, Vmware Data Center.
Cons:
its work pretty well already, but just one task per time, can not perform multi task, if you need multi task please purchase license.
Public Safety, 11-50 Employees
Used the Software for: 1-5 months
Watch out for the bait and switch
Comments: When contacting support I felt like I was dealing with a use car salesperson just trying to make more money.
Pros:
This software supports Exchange 2019 at the time we started using it in November 2019. By now there are many other options that will support Exchange 2019 that are at a better price point and are more honest.
Cons:
Watch out for the bait and switch! On the website Veeam is selling "starter edition" that comes with the "standard feature set" , under the standard feature set cloud connect is clearly checked. Also, there is no way to buy anything that come with the "standard feature set" except "starter". But the standard feature set doesn't do cloud connect even though it is clearly checked. After you have paid for "un-refundable software" Veaam will say they want an additional $400.00 to make cloud connect work. Even the datasheet for VBR shows the standard feature set does cloud connect. Veeam think that is OK?
Edward P.
It Information Security Coordinator in Dominican Republic
Construction, 501-1,000 Employees
Used the Software for: 6-12 months
Alternatives Considered:
Easy VM backups at a great price!
Comments: I like Veeam overall because the UI is very modern and easy to use. My overall experience has been really great, I would recommend this product to anyone looking for a great tool to backup their Virtual Infrastructure.
Pros:
Very easy to use, the implementation was really fast. I like that is well integrated with Azure, so is very easy to set an off-site backup copy to our cloud infrastructure.
Cons:
There is nothing that I dislike about Veeam , except that we have a couple of SAP HANA database servers that are physical and would love that we can backup them as easy as a MS SQL Servers. They can be a bit tedious to backup with Veeam, but I think is more SAP fault than Veeam.