What Is Zoho Desk?
Zoho Desk is a web-based customer service application that helps your company build stronger relationships with customers. With Zoho Desk, agents become more productive, managers become more impactful, and customers become more empowered. It's customizable, convenient to use, and it doesn't cost you a fortune. Part of Zoho's 40+ strong suite of business software, Zoho Desk brings you the power to put customer service at the heart of your company.
Who Uses Zoho Desk?
Zoho Desk is most beneficial to customer-focused companies with passionate service teams and a large volume of frequent customer interactions. It scales to any size and fits many verticals.
Zoho Desk Details
Zoho
Founded in 1996
Zoho Desk pricing
Starting Price:
USD 14.00/month
Yes, has free trial
Yes, has free version
Zoho Desk has a free version and offers a free trial. Zoho Desk paid version starts at USD 14.00/month.
Pricing plans
get a free trial
Zoho Desk Details
Zoho
Founded in 1996
Zoho Desk videos and images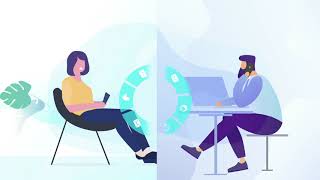 Zoho Desk deployment and support
Support
Email/Help Desk
FAQs/Forum
Knowledge Base
Phone Support
24/7 (Live rep)
Chat
Deployment
Cloud, SaaS, Web-based
Mac (Desktop)
Windows (Desktop)
Android (Mobile)
iPhone (Mobile)
iPad (Mobile)
Training
Live Online
Webinars
Documentation
Videos
Tacho T.
Driving instructor in Bulgaria
Verified LinkedIn User
Education Management, 2-10 Employees
Used the Software for: 1+ year
Zoho desk allows me to track all incoming requests and to convert website visitors to real customers
Comments: A good-looking dashboard and customizable reports make a significant difference from other products I used. I am a visual man and it is very important for me to have a great visualized report.
Pros:
The most valuable feature for me is the ability to create different tickets for customer's requests. After delegates the ticket to the specific team I am sure the customer will be served in high quality... The custom dashboard gives me the all information I need to make better decisions and to take any action if there is any significant problem.
Cons:
I would like to have an opportunity to make more customization to web forms in the same way as Zoho CRM.
Juanito O.
DevOps in Bolivia
Verified LinkedIn User
Computer Software, 11-50 Employees
Used the Software for: 1+ year
Un gran aliado para servicio al cliente
Comments: Una grata experiencia hasta ahora, es muy accesible económicamente.
Pros:
Me encanta lo sencillo que es para usarlo, ofrece una gran facilidad. Tiene una amplia integración con otros servicios.
Cons:
Nos costó un poco la integración a nuestros sistemas, pero se solucionó con la ayuda del soporte de zoho.
Alternatives Considered: Zendesk
Reasons for Switching to Zoho Desk: Por las prestaciones que ofrecía, su tabla de precios escalable y relativamente accesible para pequeñas y medianas empresas. Y por el respaldo de buen servicio que ofrece Zoho, de la cual tengo otros servicios también.
Information Technology & Services, 2-10 Employees
Used the Software for: Free Trial
so far its pretty great.
Comments: SO far I am really impressed.
Pros:
So far my team and I are really impressed with all the features. It has been quick for the test team learn how to use.
Cons:
the pricing structure can be difficult.
Alternatives Considered: Kaseya VSA, IT Glue and NinjaOne
Reasons for Choosing Zoho Desk: More features. better support
Switched From: Atera
Reasons for Switching to Zoho Desk: it had more to offer our company overall. with crm tools, accounting tools, hr tools, and much much more.
Verified Reviewer
Owner in US
Verified LinkedIn User
Computer & Network Security, Self Employed
Used the Software for: 1-5 months
Everything is in BETA, after you are sold into a purchase...
Comments: I realized I need a product that will fully integrate with my Google contacts and calendar, be able to track time spent on site or on a remote support session and be able to do this without switching and spending 5 minutes trying to get all of the information together for an invoice from: contacts; reentering the same job in Invoices instead of it linking to Desk, and move on to the next client.
Pros:
It was pretty easy to setup, they did have issues on their end with the custom domain pointing, but were willing to help out. HTTPS had to be requested and is not a part of the package unless you call up and request it.
Cons:
I purchased a package from Zoho – Desk and Invoicing – so I can bill clients for time spent on a service call. Calls can be a remote support session or onsite. After trying out their product and setting everything up with just Desk, their sales pitch led me to believe that their Invoicing product would be needed to integrate with Desk in order to bill clients directly. The company then sent me an invoice to pay for an annual subscription for Desk and Invoice. I was told multiple times that I could use it on my phone and on the web. It would led me open a timesheet and connect it to the Desk ticket. Nope. Not on the phone though I was told otherwise. So far, everything does not work as advertised. The support reps keep telling me that their integrations are in BETA. BETA was never mentioned during any of the calls or email until it did NOT work as advertised. I even have screen shots of the word BETA on the screens. I would not recommend this product and would put up an advisory on your website indicating that most of their "integrations" are in BETA. I am further contacting my bank and the Attorney General for California. I don't pay for BETA software. Is there another company that actually fulfills their sales pitches?
Nitin S.
Senior Graphics Designer in India
Verified LinkedIn User
Information Technology & Services, 201-500 Employees
Used the Software for: 6-12 months
Very friendly user interface and easy to integrate
Comments: Overall Zoho desk is pretty much helpful if you are established your paws into a niche market and want to help your customers by providing proper services. Free version might lack some crucial features but you still can be able to handle much more without paying much for start. Learning curve is for non technical people hence one should understand the semantics of each tab.
Pros:
We have used this software for customer support and services and its first time we were using such software to analyze customer behaviors based on specific metrics. Zoho desk made it easy for us to deploy a top notch customer support system. We have went through many applications but the thing we liked most about zoho desk was that this looks like standalone app. Startups who are trying to manage a team of customer support can go for free version and get a hand on it.
Cons:
Scaling is little bit complicated when you upgrade from free version to the other pricing plan also some modules would have room for improvements and can be able to increase efficiency.
Alternatives Considered: Freshdesk and tawk.to
Reasons for Switching to Zoho Desk: Pricing is the foremost option. We have chosen zoho desk because its free plan is much feature filled compared to others.