15 years helping Australian businesses
choose better software
What Is A1 Tracker?
Contract, risk, claims, incident, litigation, compliance, & insurance management software, Web-based with features for document management, approval workflow, log history, document templates, email notifications, contact notes, date and time stamps, customizable reporting, and document version control. Fully hosted or self-hosted options available with private labeling and integration to your web site. Multiple currencies and multiple languages.
Who Uses A1 Tracker?
Risk, contract, claims, insurance, incident, compliance, safety, procurement, law, & CRM software. Accounting, finance, HR, & single sign-on integration. Web Portals, Workflow Automation, & Analytics.
Where can A1 Tracker be deployed?
Cloud-based
On-premises
---
About the vendor
A1 Enterprise
Founded in 2001
A1 Tracker support
Phone Support
24/7 (Live rep)
Chat
A1 Tracker pricing
Starting Price:
USD 800.00/month
Yes, has free trial
No free version
A1 Tracker does not have a free version but does offer a free trial. A1 Tracker paid version starts at USD 800.00/month.
About the vendor
A1 Enterprise
Founded in 2001
A1 Tracker support
Phone Support
24/7 (Live rep)
Chat
A1 Tracker videos and images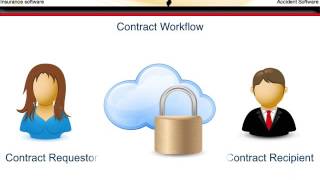 Features of A1 Tracker
Access Controls/Permissions
Accounting
Activity Dashboard
Alerts/Escalation
Alerts/Notifications
Approval Process Control
Archiving & Retention
Assessment Management
Asset Lifecycle Management
Asset Tracking
Audit Management
Audit Trail
Automated Quoting
Barcoding/RFID
Billing & Invoicing
Broker/Agent Portal
Budget Management
CRM
Calendar Management
Case Management
Case Notes
Change Management
Claims Management
Claims Settlement
Claims Tracking
Client Management
Client Portal
Collaboration Tools
Commercial
Commission Management
Communication Management
Communications Management
Completion Tracking
Compliance Management
Compliance Tracking
Configuration Management
Contact Management
Contract Drafting
Contract Lifecycle Management
Contract/License Management
Controls Audit
Corrective and Preventive Actions (CAPA)
Cost Tracking
Cost-to-Completion Tracking
Customer Management
Customer Portal
Customisable Branding
Customizable Fields
Customizable Reports
Customizable Templates
Dashboard
Dashboard Creation
Data Connectors
Data Import/Export
Data Visualization
Depreciation Management
Discount Management
Dispatch Management
Document Management
Document Storage
Electronic Claims
Electronic Signature
Eligibility Verification
Email Alerts
Equipment Maintenance
Exceptions Management
Expense Tracking
File Sharing
Financial Risk Reporting
Forms Management
Full Text Search
Functions/Calculations
Gantt/Timeline View
IT Risk Management
Incident Management
Incident Reporting
Inspection Management
Insurance Policy Management
Insurance Policy Processing
Inventory Management
Inventory Tracking
Investigation Management
Investor Reporting
Invoice Management
Issue Management
KPI Monitoring
KRI (Key Risk Indicator) Monitoring
Maintenance Scheduling
Mobile Access
Monitoring
OSHA Recordkeeping
Occupational Health Management
Offboarding
Onboarding
Operational Risk Management
Parts Management
Percent-Complete Tracking
Performance Metrics
Policy Issuance
Policy Management
Portfolio Management
Pre-built Templates
Pricing Management
Prioritization
Private Equity
Process/Workflow Automation
Project Management
Project Planning/Scheduling
Property & Casualty
Public Equity
Quotes/Estimates
Rate Management
Real Time Monitoring
Reinsurance Administration
Reminders
Renewal Management
Repair Management
Reporting & Statistics
Reporting/Analytics
Reporting/Project Tracking
Resource Management
Response Management
Returns Management
Risk Analysis
Risk Assessment
Risk Management
Risk Reporting
Risk Scoring
Search/Filter
Self Service Portal
Service Management
Shipment Tracking
Single Page View
Sourcing Management
Status Tracking
Supplier Management
Support Ticket Management
Task Management
Template Management
Third Party Integrations
Time & Expense Tracking
Time Tracking
Training Management
Trend Analysis
Underwriting Management
Vendor Management
Vendor Master Data Management
Version Control
Vesting Management
Warranty Claims Management
Warranty Tracking
Waybills
Widgets
Workflow Management
Alternatives to A1 Tracker
Rufina
Insurance Agent in US
Verified LinkedIn User
Insurance, 10,000+ Employees
Used the Software for: 2+ years
Reviewer Source
Very flexible and robust software
Pros:
We like that this program is extremely flexible and customizable. You can even have them help you pare the features down to only the things that are really necessary in your organization, which we liked since we were working on a budget. We use it primarily for insurance purposes like managing due dates and payments, recording documents, tracking a claim in progress, generating batch invoices and reports or following up with a client. However, this tool has also been used occasionally for managing some of our projects. The dashboard makes it possible for us to see all the important information in one glance.
Cons:
Because it is highly customizable and flexible, things can sometimes get really complicated especially if a less experienced administrator is handling it. So when we were in the process of implementing A1 Tracker, some questions and issues came up but their representatives were always way ahead of us and they were ready with a solution or suggestion even before we could ask.
Bernard
Technical Operations Project Manager in Australia
Insurance, 51–200 Employees
Used the Software for: 2+ years
Reviewer Source
A1 - Partners in Success
Comments: From day 1, [sensitive content hidden]
and his team have worked tirelessly to help BCB design and rollout a custom claims management platform. A1 have been flexible and endlessly patient as BCB explored it's first tailor made claims system with A1 handling hundreds of requests, ideas and sudden changes in scope. A1 have worked extra hours to guide us through late night updates and feature releases. At every stage in this partnership (because that's what it is) A1 have been right there with us - always ready with advice and guidance. The A1 platform and team are incredibly flexible and ready to consider new ideas. Got a new client and you want to wow them? A1 are ready to mind map some amazing things to give your current processes some added sparkle/wow factor. We are one year after production now, and with all the ups and downs of then rollout and adoption of totally new system (completely new processes and features compared to our old system) would I do it again? With A1, the answer will always be yes!
Pros:
A1 listen to what you need and work towards providing that. The A1 team ([sensitive content hidden] ) worked closely with BCB to help us move from having concepts to having clear ideas on what it was that BCB actually needed to succeed. A1 have continually provided excellent service in the almost 3 years I have had the pleasure to work with them. The A1 team feel like they want BCB to succeed first and foremost. I can't speak highly enough of the A1 team.
Cons:
There are no cons. If you are reading this and want to find a software partner - go with A1, you genuinely won't regret it.
Alternatives Considered: VCA Software
Reasons for Choosing A1 Tracker: We wanted better/more professional claims management/data gathering/reporting abilities.
Reasons for Switching to A1 Tracker: The people at A1 and their willingness to take our feedback and ideas on board.
Verified Reviewer
Verified LinkedIn User
Education Management, 1,001–5,000 Employees
Used the Software for: 6-12 months
Reviewer Source
Simple and helpful
Pros:
The simplicity of it made it easy to learn and use!
Cons:
The settings side of the program could be a little more intuitive.
Joshua
Claims Adjuster in US
Transportation/Trucking/Railroad, 1,001–5,000 Employees
Used the Software for: 2+ years
Reviewer Source
Fantastic Software and Fantastic Customer Support
Comments: I had a very good experience with A1. I was the primary system administrator for our company. The response time from customer support was short and the help they provided was spot-on. I have no complaints about this program.
Pros:
The ability to import data from our existing system and then manipulate that data to fit the new program was an awesome feature. This program was also very easy to use. The program is also customizable to fit the needs of our company.
Cons:
There is really only one "con" to mention. 1. Building "custom views" was a little difficult and took some time to learn.
Verified Reviewer
Verified LinkedIn User
Facilities Services, 11–50 Employees
Used the Software for: 2+ years
Reviewer Source
User Friendly Adaptable to Every Situation!
Comments: My experience with A1 Tracker has been amazing. I mainly deal with insurance certificates of insurance with multiple requirements dependent on contract types awarded. Being able to customize our tracker to reflect not only the requirements that are needed but to be able send out automated notifications and take the hours of data entry time needed to update and process insurance certificates and put that time to more customer facing tasks within our organization was a turning point for our team.
Pros:
This software is very user friendly, there is no guessing at where information "might" be. The dashboads are clear and can be customized for anyone in the organization. The quick batch update feature took hours off my data entry time.
Cons:
I would like to see a save feature where an entire record could be updated and saved vs. saving each section of the record as this happens in some of the modules within our tracker.