15 years helping Australian businesses
choose better software
Local product
What Is intelliHR?
Our specialised HR Software integrates core HR (HRIS), performance management and employee engagement, with powerful people analytics.
Seamlessly onboard new team members
+ Centralize all employee data
+ Automate and transform HR processes
+ Track key data points & easily build reports
+ Enhance performance reviews with continuous feedback
+ Track training, compliance and risk management
+ Customize Engagement surveys and eNPS
Who Uses intelliHR?
Managers, HR Teams, HR leaders, COOs, and CPOs at organizations who are ready to embrace a new way of managing, growing and developing their People, without the usual headaches of HR admin.
Where can intelliHR be deployed?
Cloud-based
On-premises
---
About the vendor
Humanforce
Founded in 2002
intelliHR support
Phone Support
24/7 (Live rep)
Chat
Languages
English, French, Spanish
intelliHR pricing
Starting Price:
$3.60/month
Yes, has free trial
Yes, has free version
intelliHR has a free version and offers a free trial. intelliHR paid version starts at $3.60/month.
Pricing plans
About the vendor
Humanforce
Founded in 2002
intelliHR support
Phone Support
24/7 (Live rep)
Chat
Languages
English, French, Spanish
intelliHR videos and images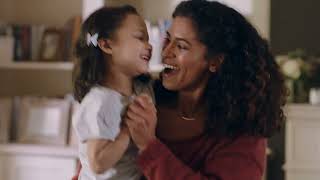 Features of intelliHR
360 Degree Feedback
AI/Machine Learning
API
Action Management
Activity Dashboard
Alerts/Notifications
Benchmarking
Budgeting/Forecasting
Communication Management
Competency Management
Compliance Management
Compliance Tracking
Continuous Feedback
Customizable Questions
Customizable Reports
Customizable Templates
Dashboard
Data Discovery
Data Import/Export
Data Visualization
Document Management
Electronic Forms
Employee Database
Employee Handbook
Employee Management
Employee Onboarding
Employee Profiles
Employee Recognition Software
Engagement Tracking
Feedback Management
Forecasting
Goal Management
Goal Setting/Tracking
HR Management
HR Metrics Library
KPI Monitoring
Labor Forecasting
Monitoring
On-going Performance Tracking
Onboarding
Orientation Workflow Management
Payroll Management
Peer Appraisals
Performance Management
Performance Review Management
Progress Tracking
Pulse Surveys
Question Library
Real Time Analytics
Real Time Reporting
Real Time Updates
Reminders
Reporting/Analytics
Review Cycle Tracking
Self Assessment
Self Service Portal
Skills Assessment
Skills Tracking
Strategic Planning
Survey Builder
Surveys & Feedback
Talent Management
Third Party Integrations
Training Management
Trend Analysis
Turnover Tracking
Alternatives to intelliHR
Kate
Practice Manager in New Zealand
Verified LinkedIn User
Civil Engineering, 11–50 Employees
Used the Software for: 1+ year
Reviewer Source
Great product with excellent support
Comments: intelliHR assisted us to streamline and digitise our induction process and make it a more streamlined and user-friendly experience for new staff. It has also allowed us to automate many feedback processes that previously were very manual.
Pros:
intelliHR is a very user-friendly platform that provides an intuitive user experience both for the administrator and also the team. It was very simple to get up and running and the support from both our account manager and also the support team in general, has been excellent since we joined. I appreciate the video meetings for quarterly reviews and opportunities to give feedback which can often feed directly into their development tasks.
Cons:
Not a downside as such but my only comment would be at times I want it to allow me to be able to do more myself than the system allows from a manipulation perspective but this is not a major issue and we have always found a work around solution or in future releases something has been updated.
Alternatives Considered: ELMO Software
Reasons for Switching to intelliHR: Better aligned with small business
Olga
Manager, People & Performance in Australia
Environmental Services, 201–500 Employees
Used the Software for: 1-5 months
Reviewer Source
Perfect for our business needs
Comments: From the start when looking for a package and speaking to their sales team and directors through to meeting with [SENSITIVE CONTENT HIDDEN] who is our Implementation Manager. The support she has given us has been amazing and extremely positive and rewarding. They have helped us get where we needed to and more. The business now has a one stop shop that is streamlined for all of our HR needs.
Pros:
From the beginning of searching for a product through to implementation and support intelliHR have been great. Nothing that we asked for was a problem and they were proactive in helping us with things we didn't even realise we needed.
Cons:
There has been nothing that has disappointed us so far.
Alternatives Considered: Trakstar Perform, Cognology, Employment Hero and Threads Culture
Reasons for Switching to intelliHR: Covered more areas on our list, easy to deal with, cost was very comparative, Australian owned/based. Felt they were culturally aligned with our business.
Bronte
Manager People & Culture in Australia
Government Administration, 51–200 Employees
Used the Software for: 1+ year
Reviewer Source
Intuitive system and great customer service!
Comments: The customer service I have received in all of my dealings with intelliHR have been nothing short of amazing. Whether it's a scheduled quarterly catch up or request for assistance - the team have been great to deal with, friendly, helpful and professional. I really like that the system is continuing to grow and has new features added regularly. It's been exciting to see features that we have enquired about or suggested then coming in to fruition at a late point. Working with a software/company that doesn't just say "No, we can't do that" and instead says "Let's look in to that for you" is such an awesome experience! intelliHR will always look for your "Why" to ascertain what it is exactly that you are trying to achieve - and to see how they can help you achieve it.
Pros:
The system is very intuitive and therefore easy to learn/use. The interface is user friendly, easy to navigate and well though out. It's not "clunky" like some systems I've used in the past - and the self-service tiles are great and so easily accessible!
Cons:
The limitations surrounding some of the reporting functions can be frustrating, but I understand this is something that the intelliHR team are working on.
Nichola
Shared Services Manager in New Zealand
Information Technology & Services, 51–200 Employees
Used the Software for: 6-12 months
Reviewer Source
Slick and easy to use.
Comments: My experience with intelliHR has been very, very good. The implementation went extremely well and the responsiveness from intelliHR is second to none. I have been involved with other software implementations in the past, and intelliHR certainly surpassed my previous experiences. I love the fact that intelliHR listen to their clients, if you have feedback or suggestions, they act upon these. In the time we have been using intelliHR there have been a number of improvements that have been implemented, that just mean the software is even better. The introduction of the software has allowed me to be more responsive to the wider teams needs and provide them a significant amount of support that I just wasn't able to do in the past. This is largely as a result of the flow of feedback I can capture in the software. We are really starting to use the goal functionality the way it should be and I expect to see better engagement around goals from the team in the future.
Pros:
I find the user interface very easy to use. Our staff have engaged really well with intelliHR and I believe the easy user interface is one of the reasons for this. The features I really love, is the goal functionality, the ease of setting up forms so we can get really useful feedback and have good performance review processes, the ability to set up automated workflow, task compliance and the analytics. When I first looked at this software I never thought I would use the analytics that much, but I have found them to be very useful and a massive time saver, especially for completing HR and remuneration surveys.
Cons:
The one feature I would really have liked, was the ability to produce templated letters or contracts. I would also like to be able to import data into intelliHR using a csv or xcel file. Presently there is an API, but this is one way, which isn't much help for me. Most other functions that I need from intelliHR if not available, I have been able to work our a work around.
Helene
National Operations & HR Manager in New Zealand
Human Resources, 11–50 Employees
Used the Software for: 1-5 months
Reviewer Source
Great product, amazing service
Comments: The selling process was enjoyable, clear, friendly and profesional. The handover to our customer success team was seamless, so was the training. Go live day was just another day in the office and this speaks volumes on how smooth the whole process was. Rep in particular is a true professional, very knowledgeable in what he does, a great source of new ideas, and someone who has conspicuous improvement in mid which is great. And he is a lot of fun which is great! But I could probably say the same thing about every single person we have been in touch with so far. Great team, very reactive.
Pros:
The fact that it is cleverly design with end users and HR professionals in mind. It isn't just a nice piece of kit that is clever technologically speaking and looks good. It is actually suited to HR needs, and to the reality of running an HR department within a business. I particularly how the "out of the box" intelliHR forms and workflows are set up but also how we can customize them to make them our own. The people we are in touch with in IntelliHR understand HR AND software. This sounds obvious but I find this is actually quite rare to find. I found most software solutions are often technical tools developed by geeks who don't know the reality of their client's environments.
Cons:
Would be great if we could edit forms once submitted.
Humanforce Response
last year
Hi Helene! Thanks so much for your kind words and insightful feedback. We really appreciate that! Great news - the product features have been improving a lot in recent years so now you are able to edit the forms even after they are published!