15 years helping Australian businesses
choose better software
What Is Limble CMMS?
Limble CMMS is a simple to use, mobile-first software solution that helps you manage maintenance work, automate work scheduling, monitor work history, generate reports, and organize assets.
Our average customer reduces downtime by 37%, increases productivity by 41%, reduces part spend by 29%, and increases asset life by 23%.
Limble is trusted by companies around the world including McDonald's, Rite Aid, etc. Request a demo and we will show you how Limble can help solve your unique needs.
Who Uses Limble CMMS?
Manufacturing, Facilities, Equipment, Hospitality, Small Businesses, Fleet, Property, Building, Churches, Non-Profits, School, Gym and more
Where can Limble CMMS be deployed?
Cloud-based
On-premises
---
About the vendor
LimbleCMMS
Located in Lehi, US
Founded in 2015
Limble CMMS support
Phone Support
24/7 (Live rep)
Chat
Limble CMMS pricing
Starting Price:
USD 0.00/month
Yes, has free trial
Yes, has free version
Limble CMMS has a free version and offers a free trial. Limble CMMS paid version starts at USD 0.00/month.
About the vendor
LimbleCMMS
Located in Lehi, US
Founded in 2015
Limble CMMS support
Phone Support
24/7 (Live rep)
Chat
Limble CMMS videos and images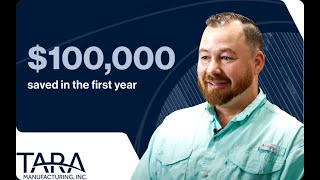 Features of Limble CMMS
Access Controls/Permissions
Activity Dashboard
Activity Tracking
Alerts/Notifications
Asset Categorization
Asset Lifecycle Management
Asset Planning
Asset Tracking
Assignment Management
Audit Management
Audit Trail
Barcode/Ticket Scanning
Barcoding/RFID
Billing & Invoicing
Calendar Management
Calibration Management
Check-in/Check-out
Compliance Management
Compliance Tracking
Components Tracking
Configuration Management
Contract/License Management
Cost Tracking
Customer Database
Customer History
Customisable Dashboard
Customizable Fields
Customizable Reports
Depreciation Management
Dispatch Management
Document Management
Downtime Tracking
Electronic Signature
Equipment Maintenance
Equipment Management
Equipment Tracking
Facility Asset Management
Facility Scheduling
Fixed Asset Management
For Airlines
For Mechanical Equipment
Historical Reporting
Historical Trend Analysis
IT Asset Management
Incident Management
Inspection Management
Inventory Control
Inventory Management
Inventory Optimization
Inventory Tracking
Invoice Management
Item Management
Job Management
Job Tracking
KPI Monitoring
Labor Cost Reporting
Location Tracking
Logbook Tracking
Maintenance Management
Maintenance Scheduling
Mobile Access
Monitoring
Parts Management
Performance Metrics
Predictive Maintenance
Preventive Maintenance
Purchase Order Management
Purchasing & Receiving
Real Time Data
Real Time Monitoring
Real Time Notifications
Real Time Updates
Reminders
Reorder Management
Repair Tracking
Reporting & Statistics
Reporting/Analytics
Root Cause Analysis
Scheduling
Service History
Space Management
Status Tracking
Supplier Management
Support Ticket Management
Task Scheduling
Technician Management
Third Party Integrations
Time & Expense Tracking
User Management
Vehicle Information
Vendor Management
Warranty Tracking
Work Order Creation
Work Order Management
Workflow Management
Alternatives to Limble CMMS
Kendell
Maintenance Supervisor in US
Verified LinkedIn User
Oil & Energy, 10,000+ Employees
Used the Software for: 1-5 months
Reviewer Source
Best CMMS on the market
Comments: My overall experience has been great we made the switch a few month ago and my entire team agrees we should have searched for replacement CMMS years ago and joined Limble a lot of issues from our previous CMMS would have been avoided
Pros:
I like the fact that changing a schedule is drag and drop, can easily get data out from the global dashboard and can get to a granular level to see how effective your team is and which areas are weak that need to be improved.
Cons:
Honestly so far there isn't anything I don't like. If I cant find the information on the Limble YouTube channel or help center I reach out to my CSM or though the help chat and get assistance from [SENSITIVE CONTENT] or [SENSITIVE CONTENT] everyone in the Limble Organization that I have met has always been helpful
Alternatives Considered: Asset Panda, MaintainX, Fiix and Hippo Manager
Reasons for Choosing Limble CMMS: eMaint for what we are trying to do a this facility wasn't really helpful. the inventory management system, data collection in and out, the capability to plan work and creating PM's to a higher more accountable standard was not their, and we had very little support. A lot of things that comes with limble already was not in the works with emaint or it had to be custom which still wouldn't work correctly after they were complete
Switched From: eMaint CMMS
Reasons for Switching to Limble CMMS: For our team we knew our current issues so I asked the team to help find an alternative and better CMMS for everyone job view point. The only catch is that we couldn't look at it from a cost perspective only user perspective first. when we met to discuss our findings everyone's number 1 was limble it was so unanimous I had the team go back and look for what they didn't like. And after talking to multiple other CMMS and using their free version and demo's Limble was the best
Andy
Manufacturing Process Engineer in US
Machinery, 201–500 Employees
Used the Software for: 6-12 months
Reviewer Source
Great CMMS Software
Comments: After decision was made to go with Limble it was just very good from the beginning. Customer Service and Account Success Manger supported from day one, great job there. In general, Limble is very easy to use and very customizable in almost all features. The mobile use is awesome. We love that we are able to add pictures of the problems, which turned out to be a big timesaver, because technicians can go prepared to the broken asset with ideas in their head and if needed already with the right spare part. Great tool and our people love it.
Pros:
- Easy to use - many features are customizable - Integration Support - mobile use and picture function is great - QR code scanning works great as well - Bulk export and import is a huge help for any updates or integration from a previous software - Reports and dashboards are very flexible and easy to set up
Cons:
- if some features are not available and suggestion were submitted, their no traceability on any request to Limble, neither you will know if it will be implemented or not. - PO forms could be more flexible/customizable. -
Alternatives Considered: Asset Essentials, MPulse, eMaint CMMS and L2L Connected Workforce Platform
Reasons for Choosing Limble CMMS: Looked for a software which is easier to use
Switched From: MaintiMizer
Reasons for Switching to Limble CMMS: Customizable, ease of use, price and Limble Team Knowledge.
Mike
Director of Facilities in US
Pharmaceuticals, 201–500 Employees
Used the Software for: 6-12 months
Reviewer Source
Source: SoftwareAdvice
Not designed for a Manufacturing Company
Comments: I initially evaluated 4 different systems and was excited that Limble had good reviews and looked like a nice application. A few months in i discovered it was not designed for manufacturing. The Asset was not the driver of all information. The expect me to have a separate PM for every asset and i have hundreds of similar assets. Limble keeps changing features and then asking foe more money if i want those features back.
Pros:
Point and click, windows based interface was important because my team had never used a CMMS and it would need to be easy to navigate
Cons:
The back end was not designed as an asset based CMMS. it was clumsy to implement, the reports are not catered to manufacturing. The asset does NOT drive all the information. PM's are difficult to implement and track. There is no way to know how many PM's are coming in the future.
Lillian
Human Resources Generalist in US
Verified LinkedIn User
Hospital & Health Care, 10,000+ Employees
Used the Software for: 1+ year
Reviewer Source
Excellent workflow management with Limble
Comments: Now that we have this system in place, we can more efficiently manage tasks, inventory, and look into the future. Having this allows one more time to devote to other important pursuits. After PMs have been added and their frequency has been established, users can log in and examine the PM calendar to see what PMs are scheduled for the current day, the next day, and the upcoming week.
Pros:
Limble's logic is novel in that it is both intuitive and straightforward. It's simple to make a bill of materials. Adding new components to assets or getting rid of old ones is simple. It's simple to reassign duties and reissue work orders.
Cons:
There aren't many drawbacks. My only suggestion is to add a column to the schedule that displays the ratio of available to scheduled man-hours. From a time-management point of view, it is useful to have that data at hand.
Bradley
Terminal Manager in Canada
Biotechnology, 2–10 Employees
Used the Software for: 1+ year
Reviewer Source
"The Full Package of Limble is a Very powerful tool"
Comments: The Limble software development team has done their job. It does everything you need. The amount of hours I saved by using Limble is allowing my Team to do so many other things throughout the day. At this point, it's saving me at least 1.5 hours per 10-hour day in digging through paperwork. The data collection alone on Critical Components is Very Crucial story telling data.
Pros:
What Doesn't Limble CMMS offer? The Field tech to perform the Scope of Work. Limble full customizations take limble from a CMMS-based system to a FULL circle day-to-day operational platform, Completed Forms with Documented timestamped pictures, Safety Compliance checklists, and daily product movement. Limble is one of the easiest CMMS software to navigate, My Team utilizes Limble in all aspects to Set, Plan, and Document all Opertional needs, Utalizing the parts inventory system followed by attaching the PO #/parts into a work order is a breeze, Inventory days have become Inventory Mornings, and Maintaining a Flow of Daily Work as a direct cause of the organization limble provides. the integrations and ease of implementation of Limble were very Smooth, Yes data entry can be challenging, although as you implement Limble prioritizes the data entry by Critical assets, allowing the remaining data entry to be completed on the first PM/WO trip to the asset. The frequency of use is at an ALL TIM high with my team understanding the positive impacts of a well-managed system. The Customer Support at Limble has been second to NONE, Very prompt service in answering any small questions via a handy chat window built directly into the APP/Web-based Window. Limble is a part of our ONE GOAL ONE TEAM.
Cons:
There's not much in Limble I've found I can't deal with. Hats off for the development on where you guys have come from since you first launched, The newest updates have proved to be very successful with no Day to Day issues.
Alternatives Considered: MaintainX, QuickBooks Time and Hilan
Reasons for Switching to Limble CMMS: Limbles ease of use on Customizations along with easy navigation limits the amount of time spent training Operators in the field to USE liMBLE CMMS on a daily basis. we literally teach visiting contractors how to follow step-by-step instructions to complete a woRK ORDER IN THE FIELD.