15 years helping Australian businesses
choose better software
Local product
What Is ELMO Software?
ELMO Software is a cloud-based solution that helps thousands of organisations across Australia, New Zealand and the United Kingdom to effectively manage their people, process and pay.
Streamline and standardise HR processes across the entire employee life cycle with a solution that's built to suit the needs of your business. Automate and streamline your operations to reduce costs, increase efficiency and prioritise compliance.
ELMO's suite of fully integrated solutions can be used together or stand-alone, so you can feel confident that you have the flexibility to scale as the needs of your organisation evolve.
Who Uses ELMO Software?
HR & finance professionals, business owners & C-suite executives who are looking to streamline their people and pay processes. Our extensive expertise spans all industries, enabling us to deliver solutions that meet the specific needs of our customers.
Where can ELMO Software be deployed?
Cloud-based
On-premises
---
About the vendor
ELMO Software
Located in Sydney, Australia
Founded in 2002
Countries available
Australia, New Zealand, United Kingdom
ELMO Software pricing
Starting Price:
ELMO Software does not have a free version.
About the vendor
ELMO Software
Located in Sydney, Australia
Founded in 2002
Countries available
Australia, New Zealand, United Kingdom
ELMO Software videos and images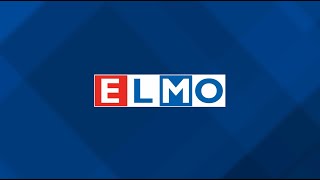 Features of ELMO Software
360 Degree Feedback
AI/Machine Learning
API
Accounting Integration
Activity Dashboard
Activity Tracking
Alerts/Notifications
Applicant Tracking
Application Management
Approval Process Control
Assessment Management
Assignment Management
Asynchronous Learning
Attendance Tracking
Audit Trail
Automated Scheduling
Automatic Time Capture
Benefits Management
Billable & Non-Billable Hours
Blended Learning
Built-in Course Authoring
Calendar Management
Candidate Management
Candidate Profiles
Candidate Tracking
Career Development
Careers Page
Categorisation/Grouping
Certification & Licensing
Clock In/Out
Compensation Management
Competency Management
Compliance Management
Content Library
Corporate Card
Course Management
Course Tracking
Customisable Branding
Customizable Questions
Customizable Reports
Customizable Templates
Dashboard
Data Import/Export
Data Visualization
Direct Deposit
Document Management
Electronic Forms
Employee Database
Employee Handbook
Employee Management
Employee Onboarding
Employee Profiles
Employee Recognition Software
Employee Reward Programs
Employee Scheduling
Employee Self Service
Employee Time Tracking
Engagement Tracking
Expense Tracking
Feedback Management
Forecasting
Gamification
Goal Management
Goal Setting/Tracking
HR Management
Individual Development Plans
Interview Management
Interview Scheduling
Invoice Management
Job Posting
Labor Forecasting
Learner Portal
Learning Management
Learning Paths/Tracks
Leave Tracking
Manager-to-Employee Recognition
Mobile Access
Mobile Learning
Mobile Receipt Upload
Mobile Time Tracking
Modeling & Simulation
Multi-Currency
Multiple Data Sources
Nominations
On-going Performance Tracking
Onboarding
Online Time Clock
Online Time Tracking Software
Organizational Charting
Orientation Workflow Management
Overtime Calculation
Payroll Management
Payroll Reporting
Peer Appraisals
Peer-to-Peer Recognition
Performance Management
Performance Review Management
Progress Tracking
Quizzes
Real Time Analytics
Real Time Updates
Receipt Management
Recruitment Management
Reimbursement Management
Reminders
Reporting & Statistics
Reporting/Analytics
Resume Parsing
Review Cycle Tracking
Rewards Management
SCORM Compliance
Self Assessment
Self Service Portal
Shift Swapping
Skills Assessment
Social Learning
Spend Control
Succession Management
Succession Planning
Survey/Poll Management
Surveys & Feedback
Synchronous Learning
Talent Acquisition
Talent Management
Task Management
Tax Compliance
Tests/Assessments
Third Party Integrations
Time & Attendance
Time & Expense Tracking
Time Off Management
Time Off Requests
Time Tracking
Timesheet Management
Training Administration
Training Management
Trend Analysis
Vacation/Leave Tracking
Workflow Management
Alternatives to ELMO Software
Tom
OT Engineer in India
Verified LinkedIn User
Transportation/Trucking/Railroad, 201–500 Employees
Used the Software for: 6-12 months
Reviewer Source
A happy user
Pros:
Dashboard, online form and online course.
Cons:
None
ELMO Software Response
last year
Thanks so much for your review, Tom. We hope you continue to enjoy using ELMO Software. Kind regards, ELMO
Alan
Human Resources Generalist in US
Verified LinkedIn User
Hospital & Health Care, 10,000+ Employees
Used the Software for: 1+ year
Reviewer Source
Easy to use and updates team on policies and procedures
Comments: Before an HRIS was implemented, most records were kept in printouts and physical copies rather than in a centralized location. Since ELMO has been introduced, it is simple to look up an employee's past and see how their performance has been handled.
Pros:
Superb Customer Service and Support Staff: Throughout both the pre- and post-implementation phases, I received assistance that was competent, fast, and effective. Simple Leave Request Form with Leave Balance View. And to conduct evaluations for supervisors to examine. The dashboard is also quite helpful for data retrieval.
Cons:
One email will be sent upon enrollment in a new course. As a gentle reminder, I prefer many reminders. The employee data part is not as aesthetically pleasing as the rest of the screen display.
Andrew
Administration Assistant in Australia
Individual & Family Services, 51–200 Employees
Used the Software for: 2+ years
Reviewer Source
ELMO - The 21st Century nightmare of HR
Comments: Hate is a strong word. Would prefer to use despise, which is frankly worse. Cannot believe that anyone would pay such a huge amount of funds towards such an underdeveloped project. I guess we got pulled in by the sales team that marketed with ' Yes we can ' to later find out that they could actually not, worse than that, that option never existed. Felt like a test dummy for Xero integration, with nobody really knowing how to fix the issue and is still unresolved 3 years later.
Pros:
Forms provide flexibility in development. Employee management of documentation is easy.
Cons:
Lost most of my hair setting it up, lost more trying to change how departments wanted it to run, and more when trying to sort out their software bugs for them. It is badly managed, badly put together hodgepodge of software that has no place in being part of the HR realm.
Alternatives Considered: Employment Hero
Reasons for Choosing ELMO Software: Ento was limited and had no capacity for what we needed after we hit 1-- employees. We still use this for rostering bur thats all.
Switched From: Ento
Reasons for Switching to ELMO Software: Among others, We were purchasing EH and then when I got back from a week away, we had purchased ELMO. Yay!
Katie
Capability & Engagement Manager in Australia
Wine & Spirits, 201–500 Employees
Used the Software for: 6-12 months
Reviewer Source
Very happy with the software and the service offered by ELMO
Pros:
The implementation was seamless and the staff at ELMO go over and above to ensure you get the most out of the system. We have gained the most benefits out of the Onboarding, Learning & Performance modules.
Cons:
Some limitations in the rostering software but ELMO are very proactive in continuously developing and improving the software
Alternatives Considered: Cognology and Employment Hero
Reasons for Choosing ELMO Software: ConnX was unable to support our growth as a business. Found the reporting in Sage to be limited and also wanted one fully integrated HR and Payroll system
Switched From: ProNavigator and ConnX
Reasons for Switching to ELMO Software: ELMO offered a complete solution and the pricing was very good for what was being offered.
ELMO Software Response
2 years ago
Thanks for a great review, Katie! We love to hear that you have found ELMO's Implementation team and cloud-based solutions helpful to your oranisation. We look forward to continuing to support your business. Kind regards, ELMO Team
Bhawna
HR Manager in Australia
Nonprofit Organization Management, 11–50 Employees
Used the Software for: 1-5 months
Reviewer Source
HRIS Feedback
Comments: The overall experience has been great so far.Suits to the organisational needs.Looking forward to more features.
Pros:
It suits the business requirement.Has some great features.The concept of updating the system from time to time is excellent, which means the employer doesn't have to look for other options and upgrade the system as per the latest software.
Cons:
Yes, like downloading the course material.Currently, there is no option to download the course handbook, and after assigning the course to staff, the employee raised such a request.
Alternatives Considered: Employment Hero
Reasons for Switching to ELMO Software: Cost efficientImplementation structureAlso, most importantly, the initial discussion of introducing the system was very engaging and persuasive compared to others.Was presented well