15 years helping Australian businesses
choose better software
What Is LogMeIn Rescue?
LogMeIn Rescueby GoTo is a powerful, easy-to-use remote support solution for PCs, Macs, mobile devices, and more. Rescue is built to serve teams of all sizes, from small helpdesks to the world's largest support organizations, and everyone in between. Rescue helps you provide technical support to your employees, your customers, or both, with a solution that is fast, reliable, secure, and easy to use.
Who Uses LogMeIn Rescue?
Small Business, Mid Size Business, and Large Enterprises in Internal IT; MSPs, Professional Helpdesk, Customer Care, and Tech Support organziations.
Where can LogMeIn Rescue be deployed?
Cloud-based
On-premises
---
About the vendor
GoTo
Located in Orem, US
Founded in 2003
LogMeIn Rescue pricing
Starting Price:
USD 108.25/month
Yes, has free trial
No free version
LogMeIn Rescue does not have a free version but does offer a free trial. LogMeIn Rescue paid version starts at USD 108.25/month.
About the vendor
GoTo
Located in Orem, US
Founded in 2003
LogMeIn Rescue videos and images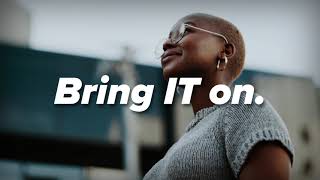 Features of LogMeIn Rescue
Access Controls/Permissions
Activity Dashboard
Alerts/Escalation
Annotations
Asset Tracking
Automated Routing
Call Logging
Call Recording
Change Management
Chat/Messaging
Collaboration Tools
Computer Telephony Integration
Configuration Management
Contract/License Management
Customisable Branding
Desktop/Browser Sharing
Diagnostic Tools
File Sharing
File Transfer
IVR/Voice Recognition
Incident Management
Interaction Tracking
Live Chat
Meeting Management
Mobile Screen Sharing
Multi-Channel Communication
Presenter Control Management
Problem Management
Queue Management
Real Time Screen Sharing
Real-Time Chat
Real-time Consumer-facing Chat
Remote Access/Control
Remote Support Software
Reporting/Analytics
Screen Recording Software
Screen Sharing
Self Service Portal
Session Recording
Softphone Software
Surveys & Feedback
Task Management
Third Party Integrations
Unattended Access
Video Chat
Video Conferencing
Alternatives to LogMeIn Rescue
Reviews of LogMeIn Rescue
Sergey
Manager, Technology Infrastructure and Compliance in US
Verified LinkedIn User
Hospitality, 1,001–5,000 Employees
Used the Software for: 2+ years
Reviewer Source
Remote support at your finger tips
Pros:
I've used this product for many years since LogMeIn introduced it. First time I tried it I was really blown away with its ease of use and deployment. While it offers a wide spectrum of additional features, I mostly use it to remotely support my employees, who can't be visited at the given moment. It really is so seamless, that my users feel like I'm right in front of them, assisting them with the IT issues. Web-based interface for day-to-day support makes it really easy to initiate a remote assistance call. I also use it on the servers for remote support, as they are spread out around multiple locations. Very fair ROI on this product. I am looking to evaluate other LMI products in the nearest future.
Cons:
Every so often I run into certain issues with LMI client application installed on my Apple computers. Usually, I'd have to reinstall the client to solve the problem. This never happens to the Windows LMI client application.
Bryan
IT Manager in Canada
Accounting, 51–200 Employees
Used the Software for: 2+ years
Reviewer Source
LogMeIn Rescue - Essential Support Software
Comments: Essential. I couldn't possible envision doing my job properly without it. Before this software, I used to drive to my client's locations and help them out of a jam, now they know I am just a couple of clicks away. It's the one annual expense I have that I am always happy to spend.
Pros:
In my industry, I tend to the needs of users inside the office and outside. LogMeIn Rescue seamlessly allows me to take over my users computer and address their needs wherever I happen to be. Quite frankly, it is the most important software I use. Not only can I control the user's computer remotely, but the Rescue console also allows me to peak inside the file directory. This allows me to move and transfer files directly between our two computers.
Cons:
It's not cheap! There are alternatives that are significantly less expense, however, you get what you pay for. Rescue is robust and the extra money spent is certainly worth it. Additionally, in order to acquire full control over the user's computer, there are a couple of steps that need to be explained to the user. While most find these steps intuitive, some of my older clients find it difficult. Sometimes patience and familiarity with the Rescue commands are required to get your client on board with you.
Alternatives Considered: TeamViewer, UltraVNC and Splashtop
Reasons for Switching to LogMeIn Rescue: When deciding between products, I chose to go for the support software with the best user experience. I did not want the user on the other side of the connection to have to complete too many steps. In my opinion, Rescue was the best option.
Information Technology & Services, 2–10 Employees
Used the Software for: 2+ years
Reviewer Source
Source: SoftwareAdvice
May 2022 Update Broke this Product
Comments: Used to be amazing, then GoTo stepped in - I'm shopping for an alternative as we speak - after 13 years with LMI.
Pros:
Reliable - unattended access - ease of use with client
Cons:
Recent update week broke the product - three weeks in and their dev still has yet to undo the damage they did with the update. Support is incredibly non-responsive. Likely in that they have no answers.
Eli
Centralized ServicesM anager in US
Information Technology & Services, 11–50 Employees
Used the Software for: 2+ years
Reviewer Source
Great Product, But a Bit oo Expensive
Comments: Overall, I like the product and it gives me piece of mind when connecting to critical client machines, but the price is too high compared to other products to justify a large roll out.
Pros:
Logmein works and works well. I use several remote control products and Logmein is the one that I use if I know that keeping the connection is critical. It's especially useful when the user a laptop that doesn't initie the WiFi connection until after login. The product can be configured to cache credentials and login automatically.
Cons:
The price is definitely the highest for all the remote control products that I use. I use Logmein sparingly because I only purchased one license. For general day to day use, I use other less expensive products.
Alternatives Considered: ConnectWise ScreenConnect, TeamViewer, Kaseya VSA and Take Control
Reasons for Switching to LogMeIn Rescue: Logmein just works reliably. When I need to be confident that I don't lose my connection, I use Logmein.
Teunis
General Manager in Canada
Information Technology & Services, 2–10 Employees
Used the Software for: 1+ year
Reviewer Source
Source: SoftwareAdvice
LogmeIn Rescue is a nice tool to have.
Comments: This is a great tool for any IT Professional that will be supporting customers remotely.
Pros:
It works well especially with customers that do not have good computer skills.
Cons:
This software takes effort and time to setup properly. It can be confusing for an end user to adapt.