What Is Google Docs?
Web-based app designed to store, create, and edit spreadsheets and documents online. Templates, charting and commenting are available.
Who Uses Google Docs?
Designed for businesses of sizes, it is a cloud-based document management system that helps teams collaborate, share, edit, chat, comment across multiple files in real-time.
Where can Google Docs be deployed?
Cloud, SaaS, Web-based, Android (Mobile), iPhone (Mobile)
About the vendor
Google
Founded in 1998
Phone Support
Chat
About the vendor
Google
Founded in 1998
Phone Support
Chat
Google Docs videos and images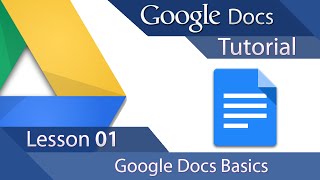 Compare Google Docs pricing with similar products
Features of Google Docs
Activity Tracking
Collaboration Tools
Document Capture
Document Management
Document Storage
File Sharing
Full Text Search
Notes Management
Alternatives to Google Docs
Alexandru Cristian
QA Engineer in Romania
Verified LinkedIn User
Internet, 201-500 Employees
Used the Software for: 2+ years
Using Google Docs for online file editing
Comments: My overall experience with Google Docs is a good one, the app haven't let me down until now, being able to create new docs, edit docs, and also read books with different formats.
Pros:
I like the most the fact that I am able to use the app wherever I am, on any device that I am using (i.e. smartphone, tablet, laptop), and that the application has a lot of customization options, making my life easier, and of course, I LOVE the fact that it is free to use.
Cons:
I do not have any cons regarding the software.
Madalena
Accountant in Portugal
Financial Services, 1,001-5,000 Employees
Used the Software for: 2+ years
FREE software to do your work - no more wasting money to get money.
Comments: Just amazing. Free of charge, lets me do my work by the comfort of my home, helps me improve my work, when i have colleagues commenting and adding up suggestions, feeds my hobbies (writing novels), and overall is just easy to use. All of us workers know that the least we want is to have to learn how to go about a software of difficult usage, for work porpuses. I am already working, not having the best time of my life, the last thing i need is to have extra problems with the app im using. There is no worries of that sort with Google Docs. Safe, FREE, easy to use, productive, helpful, and overall, unproblematic.
Pros:
That there was an unexpensive - FREE way, to have all my work done, all my writing (personal hobbie) done, without having further costs by having to buy Word, or Ppt. Its just not worth spending your savings and earnings on something that will enable you to do the job you are paid to do. Google Docs has been a life saver. Internet access is something I thankfully do not have a problem with, so it was just a no brainer to not be using this software. And i have been doing it from the confort of my home, for the longest time.
Cons:
I mean, maybe the fact that it is only available online. But then again, while doing it online you have the safety of having your file updated at all times, dispite any shutdown/malfunction on your device, so I would say that it is not something to complain about when it also does have its reasoning.
Jennifer
Freelancer in US
Food Production, Self Employed
Used the Software for: 2+ years
It's the new standard that imprisons us
Comments: I am committed to Google Docs, for better or worse. It's simple enough and free enough that my complaints don't warrant a change.
Pros:
It's much more lightweight than Word, plus it's free. It's easy, out of the box, create a document in seconds.
Cons:
I am tired of compatibility issues so I wish everyone would stick to Google Docs or Word. It is buggy, and the bugs don't get resolved. Frustrating that Google Docs text cannot be pasted into Gmail. Many of the features do not translate, such as lists with checkboxes. Seriously! Tables also copy and paste poorly.
Ernesto
Owner - Lead Designer in UK
Arts & Crafts, 2-10 Employees
Used the Software for: 2+ years
Alternatives Considered:
Docs is the way to go
Comments: This is Free! My business is getting and utilising Docs heavily on using Docs. We love it and have not looked back once as it more than meets our needs.
Pros:
The thing I like most about Google Docs is the clear integration into all Google account services and Android devices. The ability to create and edit documents, then share and collaborate is essential to my business and we have become fully assimilated into the Google services such as Docs and Drive.
Cons:
As the docs are stored within Google Drive, the folders you create are kept in Google Drive. I would like to see the folders when I access Google Docs and be able to drag and drop or save into and out of those folders.
Kira
L.H.S. Foster Marketing Agent in US
Marketing & Advertising, 11-50 Employees
Used the Software for: 1+ year
Alternatives Considered:
Functional and easy to use, but lacking in features
Comments: Google docs did serve its intended purpose successfully (document generation and editing). We were able to produce professional documents, easily store and share them, all for free. We were also able to collaborate remotely with ease, saving time and improving our productivity.
Pros:
The main pro is that this is a Google product, that means it's going to be easy to use for most people. Like other Google products, it can be synced with your account and accessed from all of your devices. It's also easy to use with Google drive. Sharing from Google docs is easy which aids in productivity. I love being able to search Google without leaving Google docs too, that's so helpful! The price is another big pro. There's no question that Microsoft word is better software but Google docs is a functional solution for people who need access to free document generation and editing.
Cons:
Google docs needs more templates and more options across the board! Again Google docs is functional but it's lacking in advanced features. The presentation program is very limited and does not meet our needs at times.