15 years helping Australian businesses
choose better software
Local product
What Is Crewmojo?
Unlock the true potential of your employees with a performance experience customised to your organisation. Gone are the days of one-size-fits-all solutions. Today's workforce craves personalised and meaningful interactions. Guide your workforce through personalised journeys, whether it's setting goals, sharing feedback, hosting 1-on-1s, creating development plans, or performing fair reviews - Crewmojo is the only platform designed for EX-focused organisations.
Based in Sydney, Australia.
Who Uses Crewmojo?
HR leaders looking for a modern performance platform to make employee experience your competitive advantage.
Where can Crewmojo be deployed?
Cloud-based
On-premises
---
About the vendor
Crewmojo
Located in Macquarie Park, Australia
Founded in 2016
Crewmojo pricing
Starting Price:
$11.50/month
No free trial
No free version
Crewmojo does not have a free version and does not offer a free trial. Crewmojo paid version starts at $11.50/month.
About the vendor
Crewmojo
Located in Macquarie Park, Australia
Founded in 2016
Crewmojo videos and images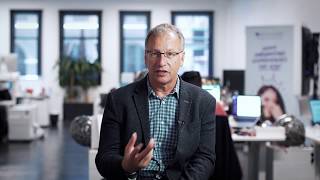 Features of Crewmojo
360 Degree Feedback
API
Access Controls/Permissions
Activity Dashboard
Activity Tracking
Alerts/Notifications
Assignment Management
Calendar Management
Collaboration Tools
Commenting/Notes
Communication Management
Competency Management
Create Subtasks
Customisable Dashboard
Customizable Reports
Customizable Templates
Data Import/Export
Employee Database
Employee Management
Employee Onboarding
Employee Profiles
Feedback Management
Goal Management
Goal Setting/Tracking
HR Management
KPI Monitoring
Mobile Access
On-going Performance Tracking
Onboarding
Peer Appraisals
Percent-Complete Tracking
Performance Management
Performance Review Management
Prioritization
Progress Tracking
Project Management
Real Time Reporting
Real Time Updates
Reporting/Analytics
Review Cycle Tracking
Search/Filter
Self Assessment
Self Service Portal
Skills Assessment
Status Tracking
Strategic Planning
Task Editing/Updating
Task Management
Task Progress Tracking
Task Scheduling
Third Party Integrations
Workflow Management
Maree
Head of People and Culture in Australia
Verified LinkedIn User
Insurance, 51–200 Employees
Used the Software for: 6-12 months
Reviewer Source
This Performance Management tool definitely does not suck
Comments: The Crewmojo team have been very open to our feedback and ideas. They are passionate about their software and are committed to transforming the way traditional performance reviews have been conducted. The Crewmojo team have a strong desire to ensure that it is a rewarding experience all round.
Pros:
User Friendly Great use of every day language Encourages on going, spontaneous and real time feedback Practical Removes subjectivity and encourages collaboration
Cons:
It is challenging to develop new habits of providing real time feedback. To get the most out of Crewmojo you must keep the tool front of mind. Performance reviews should not be something that you set and forget (which is probably what tended to happen). My organisation must break those old habits.
Crewmojo Response
5 years ago
Thanks for your review Maree - you guys have been a huge help with your early adoption and honest feedback. We're super thankful to have you as a customer.
Robert
Senior Project Manager in India
Management Consulting, 5,001–10,000 Employees
Used the Software for: 6-12 months
Reviewer Source
Awesome team leadership & culture building software - truly game changing!
Comments: We have been using Crewmojo for 6months, and at the onset we thought we had a pretty good team culture going in our office, but Crewmojo has helped us take it to a new whole level.
It's really helped engage our team members, particularly the quieter ones, and empowered them to provide constructive feedback to one another. It's also helped to focus our teams efforts on both a weekly and longer term basis, and enabled us to be more prepared and deliberate about the precious time we spend together. The auto prompts and reminders are a benefit that help establish a good cadence in the use of the features, and because it's so easy to use you don't cringe when you get a notification because you know it only takes a couple of minutes to get it done.
Would highly recommend this to anyone looking to build a strong team culture and empower their employees to reach their full potential.
Pros:
It has a simple, very easy to use format and offers all the core elements for daily, weekly and ongoing longer term team leadership. The elements are intuitive and team members have quickly come on board and embraced its use, and are even promoting to peers who aren't on the platform yet! The simple feedback and "mojoscore" feature has been a real game changer for us to engage team members in encouraging one another and providing honest feedback to drive continual improvement. The "snapshot" feature that was recently implemented is a really powerful tool that our team uses every week in preparation for our team meetings. It only takes 5min to fill in, and team meetings are now much more focussed, everyone contributes, and there's a clear sense of purpose & direction before and after the meeting. The "1 on 1" meeting feature is a really unique attribute of this product, which makes holding regular personal catch ups with team members a breeze. The ability for both leaders and team members to tailor & populate the meeting agenda before hand makes it personal, prepared and focused. The objectives feature is handy way of setting and managing short and mid term goals that are inline with business goals, and fills the missing gap between weekly planning and annual performance reviews. The mobile app is another great feature of this product, as it mirrors the desktop version, is just as easy to use, and means both leaders and team members can use the features whilst on the go.
Cons:
At first, there was limited functionality, and some features were a bit clunky to use and not intuitive. However, the support team at Crewmojo really listened to our feedback and have implemented a large number of upgrades and new features to address these issues and provide even greater value. As a large corporate user, the one thing that could be improved would be a means to integrate this with our annual performance review system, to avoid the need for separate isolated systems, but understand the complexity of that given the range of platforms out there (we use Workday for our APR system)
Crewmojo Response
5 years ago
Really appreciate the in-depth review Robert. Your use of words will be featuring in our marketing material! Thanks for your note on the integrations - we take that onboard and will do our best to wow you soon :)
Used the Software for: Not provided
Reviewer Source
Positive feedback on a unique service
Comments: The team has been using the service for about two months, we have eleven staff and it suits our operations extremely well. We love the automated follow-up feature, it keeps us on our toes and everything moving in the right direction. Overall it's a great tool to keep the team motivated and progressing.
Ruth
Group Account Director in Australia
Writing & Editing, 11–50 Employees
Used the Software for: 1-5 months
Reviewer Source
Great software for providing team management structure and keeping objectives top of mind
Comments: Overall we're loving Crewmojo and the structure it provides to organisational and personal goal setting. It helps to keep OKRs top of mind and frequently discussed rather than filed away in annual performance review gathering dust until the next year. It also helps to keep the team feeling aligned to the business objectives and the vision of the company. The recent 'snap shot' update has made it even more useful as a team management tool and we're excited to see how it evolves over time.
Pros:
Easy to use and intuitive software that helps to promote best practice team leadership and provides a simple yet effective structure for team and personal development. The recently added "snapshot" feature has superseded our previous weekly reports and provides visibility of the important things happening in my teams' world. It also provides a place to list top achievements so they aren't overlooked and can be acknowledged at our weekly catch-ups. The tech support team are really responsive and receptive to feedback.
Cons:
No Google calendar integration and inability to set recurring regular one-on-ones.
Crewmojo Response
5 years ago
Thanks for reviewing Crewmojo Ruth. You guys we're already doing well with 1-on-1s before we even started, so I'm very pleased to be adding value. The google calendar integration is available for one-off meetings, but a recurring meeting integration is something we can certainly improve with,
Brett
Managing Director in Australia
Entertainment, 11–50 Employees
Used the Software for: 1-5 months
Reviewer Source
What a fantastic tool for performance management
Comments: We were looking for a way to bring our business plan to life and make it something that people actually engaged with. At the same time, I felt the need to improve the way I managed my teams performance. I looked at a range of software solutions that did either of these, but this does both. And frankly, it costs peanuts!
Pros:
Easy to use Aligns the organisation around measurable Objectives Makes performance management easy, reliable and effective Fantastic support Everyone is happy to use it
Cons:
Haven't found anything yet. As soon as I mention something I don't like it gets improved or fixed.
Crewmojo Response
5 years ago
We love the level of engagement we have with you Brett - you've really helped shape some our thoughts with upcoming features on our roadmap. Many thanks for your review!