What Is Synerise?
Synerise is using Artificial Intelligence to completely change the modern approach to data management. The well-developed ecosystem provides the power to collect information about end customers from multiple sources, analyze that data, and reach conclusions about how to optimize business processes: all in real-time.
Synerise offers its own unique, lightning-quick database, ready business solutions based on machine learning and an open platform, that can adapt to every customer need.
Who Uses Synerise?
C-level execs from mid to large companies. Retail/eCommerce, fashion, telco, and financial sectors. Pioneers from digitally mature organizations as well as followers, still building digital maturity.
Where can Synerise be deployed?
Cloud, SaaS, Web-based, Linux (On-Premise)
About the vendor
by Synerise
Located in Kraków, Poland
Founded in 2013
Phone Support
24/7 (Live rep)
Chat
Languages
English, Polish, Spanish
About the vendor
by Synerise
Located in Kraków, Poland
Founded in 2013
Phone Support
24/7 (Live rep)
Chat
Languages
English, Polish, Spanish
Synerise videos and images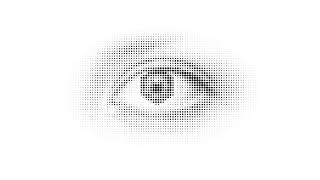 Compare Synerise pricing with similar products
Starting price
N/A
USD 895.00
USD 9.98/month
USD 29.00/month
---
Reviews by company size (employees)
<50
51-200
201-1,000
>1,001
Krzysztof P.
Deputy Director of Omnichannel Department in Poland
Verified LinkedIn User
Banking, 5,001-10,000 Employees
Used the Software for: 2+ years
Source: GetApp
Alternatives Considered:
Synerise - this Customer Data Platform that gives unlimited possibilities for future !
Comments: Synerise puts a lot of effort to build Customer Data Platform with advanced features and best UI/UX experience for users and marketers. Enterprices can define advanced rules and groups with required access rights. Dynamic content campaigns may be subject to an approval process prior to implementation. Whole solution allows people to work on the same tool, and allows you to control and manage campaigns for even large companies.
Pros:
Synerise platform has features which are avaliable in many separate marketing cloud solutions. Easy to build customer identification and integration with current data in other systems is most of the powerfull solutions I know. In Synerise I can build effective omnichannel real-time analytics, custom dashboards, real time campaigns for every possible channel and media, use A/B/X testing to choose best communication. Every collected data can be stored in Terrarium data storage very effectively, thanks to this you can use at low costs large volumes of data.
Cons:
Every product can be improved and has some inconveniences. However, it is very important to listen to customer feedback and quickly fix malfunctions and improve good solutions. Synerise team is always close to every customers to improve product.