15 years helping Australian businesses
choose better software
What Is Thryv?
Meet Thryv, the end-to-end client experience platform built for small businesses. Thryv brings all of the essential business components together into one place so that you can manage your entire business from a single screen. These functions include:
• Estimates and invoicing
• Appointment scheduling
• Payment processing
• Text and email campaigns
• Managing customer information
• Social media
• And more!
Who Uses Thryv?
Being a small business owner can be overwhelming. At Thryv, we created simple software to help you get organized, communicate with your customers, and get paid. That way, you can take back control of your business and your time.
Where can Thryv be deployed?
Cloud-based
On-premises
---
About the vendor
Thryv
Located in Dallas, US
Founded in 2011
Thryv support
Phone Support
24/7 (Live rep)
Chat
Countries available
Australia, Barbados, Canada, Cayman Islands, United States
Languages
English, Spanish
Thryv pricing
Starting Price:
No free trial
Yes, has free version
Thryv has a free version and does not offer a free trial.
Pricing plans
About the vendor
Thryv
Located in Dallas, US
Founded in 2011
Thryv support
Phone Support
24/7 (Live rep)
Chat
Countries available
Australia, Barbados, Canada, Cayman Islands, United States
Languages
English, Spanish
Thryv videos and images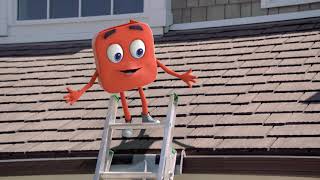 Features of Thryv
2-Way Messaging
Activity Dashboard
Appointment Management
Appointment Scheduling
Automated Publishing
Automated Responses
Automated Scheduling
Availability Management
Batch Processing
Billing & Invoicing
Booking Management
Brand Tracking
CRM
Calendar Management
Calendar Sync
Calendar/Reminder System
Campaign Management
Campaign Planning
Channel Management
Client Database
Client Management
Confirmation/Reminders
Contact Database
Contact Management
Content Management
Customer Database
Customer Engagement
Customer History
Customer Segmentation
Customer Social Profiles
Customisable Branding
Customisable Invoices
Customizable Fields
Customizable Templates
Data Import/Export
Dental Practice Management
Document Storage
Drip Campaigns
Dynamic Content
Electronic Payments
Email Management
Email Marketing
Email Reminders
Event Triggered Actions
Feedback Management
For Chiropractors
For Healthcare
For Insurance Industry
For Real Estate
For Small Businesses
For Startups
For iPad Devices
Interaction Tracking
Invoice Creation
Invoice History
Job Scheduling
Landing Pages/Web Forms
Lead Capture
Lead Distribution
Lead Management
Lead Nurturing
Lead Segmentation
Marketing Automation
Mobile Access
Mobile Coupons
Mobile Payments
Multi-Account Management
Multi-Campaign
Multi-Channel Communication
Multi-Channel Data Collection
Multi-Channel Marketing
Multi-Channel Social Integration
Multi-Location
Negative Feedback Management
Online Booking
Online Invoicing
Online Payments
Opportunity Management
Patient Records Management
Payment Processing
Pipeline Management
Post Scheduling
Quotes/Estimates
ROI Tracking
Real Time Notifications
Real Time Updates
Recurring Appointments
Referral Tracking
Reminders
Reporting/Analytics
Response Management
Review Generation
Review Monitoring
Review Notification
Review Request
SMS Messaging
SMS Reminders
Sales Reports
Scheduled Messaging
Scheduling
Search/Filter
Segmentation
Self Service Portal
Sentiment Analysis
Social Marketing
Social Media Integration
Social Media Monitoring
Tax Calculation
Template Management
Third Party Integrations
Donna Lynn
Owner in US
Verified LinkedIn User
Consumer Services, 2–10 Employees
Used the Software for: 1+ year
Reviewer Source
Loving Thryv!
Comments: Excellent.
Pros:
It is easy to use, highly functional and easily interacts with our website. Our client portal is SUPER AMAZING!
Cons:
It will not save client credit cards at checkout for easier future payments. Would also like to have employee tracking for payroll.
Alternatives Considered: Domo
Reasons for Choosing Thryv: Higher quality and more professional client engagement.
Switched From: Constant Contact
Reasons for Switching to Thryv: Most in alignment with our needs.
Thryv Response
4 months ago
Hi Donna, thank you for your review. It is great to hear how easy Thryv is to use and help with your online presents. Thank you for the feedback as well, we will take this back to our team for them to look into. - Gabe
Patrick
Piano Tuner/Technician in US
Music, Self Employed
Used the Software for: 2+ years
Reviewer Source
An easer scheduling manager
Comments: I have realized great benefit by using Thryv. The online scheduling for the client and myself is a vast improvement on what I had in the past. I would definitely recommend this software for others who are looking for an appointment management system.
Pros:
At first I was skeptical that Thryv could be the one scheduling management that would help me keep track of my appointments. When I really got down to using it, I was upset with myself that I had not started using this earlier. I now find it to be an essential part of my business. I am an older guy and I have had trouble comprehending other past appointment management systems. With Thryv, the ease of use for the client to schedule appointments and myself for approving and manually scheduling has been wonderful. I can't say enough good things about Thryv.
Cons:
A feature I feel that is missing is the ability for the client to pay me on the spot.
Thryv Response
5 months ago
Hi Patrick, thank you for your kind words, and not sure if you knew, but we offer ThryvPay that allows you to take payments whenever and wherever you are, you can even send a link to receive the payment. Here is a link with more information. - Gabe https://www.thryv.com/features/thryvpay/
Building Materials, 2–10 Employees
Used the Software for: 1-5 months
Reviewer Source
Don't work don't waist your time I spend around 3,000 and never have any potential clients
Comments: Never recommend this company just waisted Time and money
Pros:
Nothing sucks I spend money on marketing center and still have money there and you don't want me to give me the money back
Cons:
Everything is bad doesn't works bad quality
Thryv Response
3 weeks ago
Hi Jorge, we are sorry to hear about your experience with Thryv. If you could, send an email to [email protected] with your account information and any other details. I can send this to our Executive Claims team for further assistance. - Gabe
Lisa
Marketing Director in US
Consumer Services, 11–50 Employees
Used the Software for: 2+ years
Reviewer Source
The Best Small Business Software - THRYV
Comments: This is how THRYV works for us:CRM (all customer interactions in one place)Estimates/Invoices EffeneciesScheduling EffenenciesUploading images to customer files for estimatingSales tracking and reportingPast-due invoice managementOur overall experience has been 5-star. Can it do everything, no, but it has had our lives a lot more effective and efficient. I also want to mention that we still have some features we are not using, so it can only get better.
Pros:
THRYV gave us an "out of the box" software that feels customized. It checked more boxes than any other CRM software in the same price range. Their customer service is EASY to contact, which is a breath of fresh air! And I love, love, love the request for a new feature option. The best part about it is the features businesses request actually get done.
Cons:
I would like to see the marketing functions improved. This would include email templates and the ability to target customers by the date of their last purchase.During the set-up process, the importance of getting the Client Card to align with business needs was not explained. It's no mystery that the key to any functional CRM system is that the data has to be good. I don't feel there was enough emphasis on cleaning up bad data and setting up THRYV with the necessary data a business needs to achieve its goals. I don't believe it's THYRVs responsibility to understand every new client's needs, but if they explained the theory of "garbage in, garbage out" database management, I think more customers would be extremely happy with your software.
Alternatives Considered: monday.com
Reasons for Choosing Thryv: Even though Online is one of the best accounting software, it has little to offer in CRM features. As a small business, I was looking for software that could integrate with QBs and give us the features of custom software.
Switched From: Quickbooks Online
Reasons for Switching to Thryv: It was easier to use and more flexible.
Thryv Response
5 months ago
Hi Lisa, thank you so much for your review and valuable feedback. It makes our day to hear how Thryv has helped your business and will pass along your feedback to our team. If you ever need assistance, please reach out to our Free 24-Hour Thryv Support team at 844-998-4798 . - Gabe
Renee
CEO / Founder in US
Professional Training & Coaching, Self Employed
Used the Software for: 1+ year
Reviewer Source
Are you a small business looking to thrive? Then you need Thryv!
Comments: I L-O-V-E using Thryv! I am your #1 fan.
Pros:
As a Leadership Coach, I am focused on helping my clients to remove obstacles so that they can be successful. Thryv does just this in my business. It offers me so many services in one package that frees up my time to focus on my clients. Thryv allows me to work smarter, not harder.
Cons:
The software - nothing. The price point is hard for small businesses. When you are a solopreneur, with a single employee (a.k.a. yourself), it is hard to make a monthly payment of $300-500 / month. Is it worth it? A-B-S-O-L-U-T-E-L-T-Y!! I wish there were leveled pricing plans.
Alternatives Considered: Calendly, Google Docs, Adobe Acrobat Reader, Google Workspace, Trello, WordPress, Zoom Events and Webinar, Jotform, Canva and Asana
Reasons for Switching to Thryv: Ease of having one platform to integrate one "job" in one place.
Thryv Response
9 months ago
Hi Renee, WOW thank you so much for your raving review, we truly appreciate it. We are so excited to see that your investment in Thryv is paying off and you are seeing a difference in your business. If you ever need assistance, please call our Free 24-Hour Thryv Support line at 844-998-4798. - Gabe