15 years helping Australian businesses
choose better software
What Is Bob?
Bob is the modern HR platform that simplifies complexity. With Bob, you can streamline your global core HR processes—such as onboarding, performance management, workforce planning, and compensation management—using automated workflows that increase efficiency and save precious time—even in a distributed workforce. Bob provides real-time quantifiable data that informs strategic decisions and impacts the bottom line. Bob helps dynamic companies bring out the best in their people.
Who Uses Bob?
Successful companies see value from Bob when they are: mid-sized, multi-national, put people first, need to tackle the complexities of global HR processes, and remain agile in an ever-changing world.
Where can Bob be deployed?
Cloud-based
On-premises
---
About the vendor
Hibob HRIS Software
Founded in 2016
Bob pricing
Starting Price:
Yes, has free trial
Yes, has free version
Bob has a free version and offers a free trial.
About the vendor
Hibob HRIS Software
Founded in 2016
Bob videos and images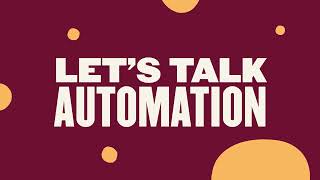 Features of Bob
360 Degree Feedback
API
Access Controls/Permissions
Activity Dashboard
Activity Tracking
Alerts/Notifications
Assignment Management
Attendance Tracking
Benchmarking
Budget Management
Budgeting/Forecasting
Calendar Management
Candidate Management
Collaboration Tools
Commenting/Notes
Commission Management
Compensation Management
Compensation Plan Modeling
Compensation Statements
Continuous Feedback
Customizable Questions
Customizable Reports
Dashboard
Data Import/Export
Document Management
E-Verify/I-9 Forms
Electronic Forms
Employee Database
Employee Handbook
Employee Management
Employee Onboarding
Employee Portal
Employee Profiles
Employee Recognition Software
Employee Scheduling
Employee Time Tracking
Engagement Tracking
Feedback Management
Goal Management
Goal Setting/Tracking
HR Management
Import Tasks
Individual Development Plans
Labor Forecasting
Market Data Analysis
Merit/Bonus Management
Mobile Access
On-going Performance Tracking
Onboarding
Online Punch Card
Online Time Clock
Orientation Workflow Management
Payroll Reporting
Peer Appraisals
Percent-Complete Tracking
Performance Management
Performance Review Management
Progress Tracking
Pulse Surveys
Question Library
Real Time Data
Real Time Notifications
Recruitment Management
Recurring Tasks
Reminders
Reporting/Analytics
Review Cycle Tracking
Salary Planning
Search/Filter
Self Assessment
Sick Leave Tracking
Skills Assessment
Status Tracking
Succession Planning
Surveys & Feedback
Task Editing/Updating
Task Management
Task Progress Tracking
Task Scheduling
Task Tagging
Third Party Integrations
Time & Attendance
Time Off Management
Time Tracking
Timesheet Management
Vacation/Leave Tracking
Workflow Management
Shay
People Solutions Specialist in US
Verified LinkedIn User
Information Technology & Services, 51–200 Employees
Used the Software for: 1+ year
Reviewer Source
Bob to the rescue!
Comments: Bob has simplified many aspects of our business. I can see and feel the ROI immediately and plan on doing those calculations at the end of Q4 to provide the leaders with percentage and data to showcase the ROI.
Pros:
Bob has been great! We wanted a system that could be customized and unique to our unique workforce and business model. We found that in Bob!Implementation was a breeze. User friendly system allowed our employees the ability to get into the system with SSO, no technical issues & start using the system right away!
Cons:
I would love the opportunity to "nudge" or remind people that have a task outstanding. Similar to when folks have pending documents. I would also add more features to the mobile app function. Currently it serves mostly as a directory but documents should be made available on the mobile app.
Alternatives Considered: ADP Workforce Now, BambooHR, Paychex Flex, Workday HCM, monday.com and Paycor
Reasons for Switching to Bob: We choose Bob over other products because of:Custom features such as tasks, documents, worktables/sections User friendly/Mobile friendly app Unique features such as groups/interests to increase engagement Unique time off and holiday calendars to meet different site requirements
Verified Reviewer
Verified LinkedIn User
Biotechnology, 51–200 Employees
Used the Software for: 6-12 months
Reviewer Source
Great for Growing Global Company
Comments: Our first implementation specialist was amazing. She provided excellent resources and followed up quickly. She was knowledgeable and helpful. Our account manager is also very good and she works with us monthly to help make sure that we're meeting our annual HR goals by reducing administrative workload in the system and allowing us more time to focus on the people of the organization.
Pros:
More than just an HRIS, it's a place for employee engagement. Great personalized homepage to keep people updated. Easy to use and to set up. You can keep a pulse on the culture with ease. They are constantly improving product and takes feedback from clients and they keep you informed. They also work with you to ensure that the product is meeting your needs and help you find ways to better utilize it. It's easy to implement new items and grows with the company well. We were able to globalize our Org chart and better integrate the global teams.
Cons:
Currently, there is no way to have a site admin vs a total admin. This is an issue if you want a HR lead at each site to be able to customize the program without access to their counterpart's private information. Also, employee's do not have the ability to opt in or out for their birthday or work anniversary being shared. There are work arounds but right out of the box, it's either all employees show up or none show up on the homepage.
Alternatives Considered: UKG Ready, Access PeopleHR, TriNet Zenefits, BambooHR and Ciphr
Reasons for Choosing Bob: Needed to globalize our systems and find a system that could serve us as we grow.
Reasons for Switching to Bob: Had the features we needed and big on engagement.
Alan
Human Resources Generalist in US
Verified LinkedIn User
Hospital & Health Care, 10,000+ Employees
Used the Software for: 1+ year
Reviewer Source
Our HR team is happy with the simplicity of the program
Comments: The adaptability and simplicity of the system for the user. Ability to generate custom, digestible reports and analytics. The HR staff and the employees who have utilized it have given us nothing but positive feedback.
Pros:
HiBob is both easy for administrators to use and intuitive for end users. Good data visibility and an intuitive interface characterize the reporting features. Workflows are fantastic, in my opinion as well.
Cons:
Invisible drawbacks. Thanks to Bob's continuous updates and addition of new features in response to consumer input, any problems I've had have been swiftly and simply fixed.
Verified Reviewer
Verified LinkedIn User
Computer Software, 11–50 Employees
Used the Software for: 1-5 months
Reviewer Source
Bob for Web Developers
Pros:
You can easily access all employee database and quickly. The software doesn't lag. The time and attendance tracking is always accurate and it also provides a report of all the gathered data.
Cons:
It's not available for all languages, so the selection is limited, as well as offline functionalities, which are also limited. If you are not used to HR platforms, some of its tools can be confusing to use at first.
Amanda
People Operations Manager in US
Computer Software, 51–200 Employees
Used the Software for: 1-5 months
Reviewer Source
A big project to implement but worth it at the end
Pros:
Having used other HR platforms, Bob definitely seems to have more robust features. Their support team has been very helpful so far, and we've heard a lot of excitement from our team about rolling this out. It's pretty flexible and customizable, and the home page is one of the best I've seen.
Cons:
The implementation is a very big, time consuming, project. As I mentioned there are a lot of features, so that requires a lot of set up. And unfortunately, not every feature is as straightforward as it may seem.