Local product
Vision6
4.7

/

5
(36)
Write a Review!
Local product
What Is Vision6?
Promote your brand & grow your business with Australia's Most Trusted Email & SMS Marketing Software. Create email campaigns that look beautiful on any device with our class-leading email designer & professionally designed templates. Send powerful promotional or transactional emails with workflow automation & personalisation tools. Boost your engagement with SMS marketing. Grow your leads with Web Forms and improve ROI with real-time reports. Plus support when you need it. Pricing from $9 AUD/mo
Who Uses Vision6?
Vision6 is trusted by thousands of small to large businesses, agencies, government & financial institutions, and nonprofit organisations to grow their business with powerful Email & SMS marketing.
Vision6 Details
Vision6
Founded in 2001
Vision6 pricing
Starting Price:
$9.00/month
Yes, has free trial
Yes, has free version
Vision6 has a free version and offers a free trial. Vision6 paid version starts at $9.00/month.
Pricing plans
get a free trial
Vision6 Details
Vision6
Founded in 2001
Vision6 videos and images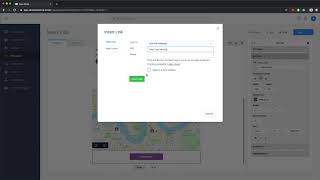 Vision6 deployment and support
Support
Email/Help Desk
FAQs/Forum
Knowledge Base
Phone Support
Chat
Training
Live Online
Webinars
Documentation
Videos
Features of Vision6
AB Testing
API
Activity Dashboard
Activity Tracking
Auto-Responders
CAN SPAM Compliance
CRM
Campaign Analytics
Campaign Management
Campaign Scheduling
Campaign Segmentation
Click Tracking
Contact Database
Contact Management
Customer Segmentation
Customer Surveys
Customisable Branding
Customisable Forms
Customizable Fields
Customizable Templates
Drag & Drop
Drip Campaigns
Dynamic Content
Email Campaign Management
Email Distribution
Email Management
Email Marketing
Email Templates
Email Tracking
Engagement Tracking
Event Triggered Actions
Image Library
Landing Pages/Web Forms
Lead Capture
List Management
Mailing List Management
Mobile Optimized Emails
Multi-Campaign
Multi-Channel Marketing
Real Time Analytics
Reporting & Statistics
Reporting/Analytics
Social Media Integration
Spam Blocker
Subscriber Management
Subscription Management
Template Management
Third Party Integrations
WYSIWYG Editor
Web Forms
AB Testing
API
Activity Dashboard
Activity Tracking
Analytics/ROI Tracking
CRM
Campaign Analytics
Campaign Management
Campaign Segmentation
Contact Management
Conversion Tracking
Customer Database
Customisable Branding
Customisable CTAs
Customisable Forms
Customization
Data Import/Export
Drag & Drop
Drip Campaigns
Dynamic Content
Email Distribution
Email Marketing
Email Tracking
Engagement Tracking
Event Triggered Actions
Landing Pages/Web Forms
Lead Capture
Lead Generation
Lead Management
Lead Qualification
Marketing Automation
Marketing Calendar
Mobile Access
Multi-Campaign
Multi-Channel Communication
Multi-Channel Marketing
Multivariate Testing
Real Time Data
SMS Marketing
Sales Analytics
Search Marketing
Segmentation
Social Marketing
Social Promotion
Template Management
Third Party Integrations
Visual Analytics
Website Analytics
Website Visitor Tracking
Workflow Management
Lisa R.
Australia
Verified LinkedIn User
Used the Software for: 2+ years
Source: GetApp
Everything you could want and more.
Pros:
Love using Vision6 for so many reasons. It's easy to use and intutive yet sophisticated at the samme time. In particular the advanced automation and data management features set it apart from competitiors in the market.
Cons:
Like any SAS product, there are quirks that are easily worked around. Cant think of anything right now to be honest - so it cant be anything that major.
Cameron R.
Head of Products and Innovation in Australia
Information Technology & Services, 2-10 Employees
Used the Software for: 2+ years
Vision6
Pros:
Easy to setup, use and customise. Australian software means it's great for billing and invoicing, budgetting, data stored in Australia, and local support.
Cons:
Would like to see more features, like transactional emails, and ability to export/retrieve a copy of the final html/message sent to a contact.
Jeffrey B.
Art Director in Australia
Verified LinkedIn User
Education Management, 1,001-5,000 Employees
Used the Software for: 2+ years
email marketing
Comments: I was the person that put my company onto vision 6. I trained multiple people in how to use it and spent three years building bimonthly newsletters. We moved to marketto last year to send out emails and it's been even worse. I no longer do this in my job role but we have changed to a Microsoft product to send out our newsletters.
Pros:
We used the email send out app between 2011 to 2017 • easy to use • logical layout • good price point
Cons:
• needed a better metric system • system was a bit clunky in what we could do with templates • WYSIWYG did not always worked. • questions when i hit troubles took a long time to solve or didn't come back with a response.
Patrick E.
Sales & Training Director in Australia
Hospitality, 2-10 Employees
Used the Software for: 1-5 months
Great Aussie product with a local service team!!!
Comments: The customer support team is the best i have come across in the cloud market place. To have a phone number that you can phone and actually have a conversation with the support team is a massive help for a novice in this area!!
Currently i am dealing with a CRM company, i have had 2 zoom.us sessions and i have signed up.
When i sent them a email because there on line help / support didn't answer my question, i received a email to say bluntly we are sales people, we don't supply help, support or training. You need to go to this link and have a good read basically!!!
Pros:
It ticks all the boxes from a marketing to current clients and prospects point of view. Its a Australian Company with a local support team, massive plus. Pricing is very reasonable given the upside for the client using there to product.
Cons:
I would like to see on line help to reflect the "Kiss Principal,Keep It Simple Stupid" Step 1 you do this, Step 2 you do this etc. It may not look fancy on screen from a display point of view , but the average person using your system is flying blind when they first sign up, pressure is on to present to management/boss. Some videos to back this up will definitely help. Don't let the builders of the software have total say on how the help /support/training should look and feel, the support people are the best, because they actually use the software on a daily basis and interact with the users, not the builders.
Xavier E.
Senior Account Manager in Australia
Used the Software for: 2+ years
Great software with a supportive team to assist when i need support
Pros:
New customers find it easy to navigate and use without need of too many instructions. A lot of features and ability to create great looking emails with the knowledge of HTML code writing. Nice template designs.
Cons:
I feel like you need a degree to make automation work for you. Its great functionality but underutilised because it can get complicated. While pricing is competitive, it is still a bit more expensive then some others. The email drop and drag editor is great but i think it can be improved a bit so we can get a bit more creative without having to ask a coder to assist.