15 years helping Australian businesses
choose better software
What Is HubSpot CRM?
Whether you've got a small team of five or a sophisticated sales force of 500, HubSpot offers pricing and packaging options that grow with you. HubSpot customer relationship management (CRM) software is built for companies that want to spend less time logging data. It keeps all your contacts in one centralized, customizable database. And you can see everything about a lead in one place -- no more digging through inboxes to find information. Start using the free HubSpot CRM today.
Who Uses HubSpot CRM?
The HubSpot CRM is built for growing teams. Today, over 100,000 customers in more than 120 countries use HubSpot's award-winning software to attract, engage and delight their customers.
Where can HubSpot CRM be deployed?
Cloud-based
On-premises
---
About the vendor
HubSpot
Located in Cambridge, US
Founded in 2012
HubSpot CRM support
Phone Support
24/7 (Live rep)
Chat
HubSpot CRM pricing
Starting Price:
USD 0.00
Yes, has free trial
Yes, has free version
HubSpot CRM has a free version and offers a free trial. HubSpot CRM paid version starts at USD 0.00.
About the vendor
HubSpot
Located in Cambridge, US
Founded in 2012
HubSpot CRM support
Phone Support
24/7 (Live rep)
Chat
HubSpot CRM videos and images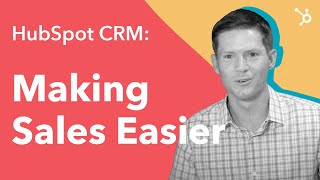 Features of HubSpot CRM
Activity Dashboard
Alerts/Notifications
Appointment Scheduling
CRM
Calendar Management
Calendar/Reminder System
Campaign Management
Client Management
Client Tracking
Collaboration Tools
Contact Database
Contact Management
Contract/License Management
Customer Database
Customizable Fields
Customizable Reports
Data Import/Export
Document Management
Document Storage
Email Management
Email Marketing
Email Templates
For Financial Institutions
For Mac Devices
For Startups
For iPad Devices
Forecasting
Interaction Tracking
Lead Capture
Lead Distribution
Lead Generation
Lead Management
Lead Nurturing
Lead Qualification
Lead Segmentation
Marketing Automation
Mobile Access
Opportunity Management
Performance Metrics
Pipeline Management
Predictive Analytics
Project Management
Quotes/Estimates
Referral Tracking
Reporting & Statistics
Reporting/Analytics
Sales Pipeline Management
Sales Reports
Scheduling
Search/Filter
Segmentation
Social Media Integration
Task Management
Territory Management
Third Party Integrations
Third-Party Integration
Workflow Management
Alternatives to HubSpot CRM
Aaryan
Senior business development associate in India
Verified LinkedIn User
E-Learning, 201–500 Employees
Used the Software for: 6-12 months
Reviewer Source
Honest opinion about Hubspot CRM
Comments: The experience has been really amazing. It has helped us increase our sales a and business productivity as a whole. The marketing features are quite interesting and has helped increase lead influx.
Pros:
Lead management is very easy and has made my job easier as a representative to check all my leads and work on them without missing any follow up!
Cons:
There is nothing much to not like about Hubspot CRM but as someone who has used the system for about a year, the UI of the platform could be more gamified to make it appear visually more appealing and less monotonous.
Louisa
Head of Marketing in France
Computer Software, 11–50 Employees
Used the Software for: 1+ year
Reviewer Source
Amazing CRM
Comments: Our experience with Hubspot thus far has been overwhelmingly positive.
Pros:
I have a strong affinity for HubSpot CRM. Two years ago, I advocated for our company's transition to HubSpot, and I have no regrets. Our committed Customer Success Manager is consistently accessible, and the Support team is both responsive and helpful. While the platform boasts an array of features, which can sometimes feel overwhelming when searching for specific details amid the abundance of options, the HubSpot team is consistently efficient in providing the necessary clarification. This contrasts with our experience with previous solutions, where obtaining help and support was not as easy and straighforward.
Cons:
The only qualms I have with HubSpot CRM revolve around some small improvements that I would appreciate seeing implemented. Specifically, it would be great to have the option to select multiple contacts simultaneously using the shift key, rather than having to choose them one by one. This small enhancement would streamline our workflow and contribute to an even more user-friendly experience. Overall, though, my experience with HubSpot CRM has been overwhelmingly positive.
David
President in US
Verified LinkedIn User
Broadcast Media, 2–10 Employees
Used the Software for: 1-5 months
Reviewer Source
Confusing choices, all costly
Comments: Very difficult to understand and deploy, and unacceptably expensive, at least in our business environment.
Pros:
It seemed that Hubspot would do much of what we wanted, but in reality it did very little before it was necessary to start paying excessive (for us) amounts of money each month.
Cons:
So many different modules, each costing more money, and confusing module packages that made it hard to know if we were choosing the right packages and options or not.
Alternatives Considered: Less Annoying CRM
Reasons for Switching to HubSpot CRM: We first trialed Less Annoying, then we moved to HubSpot, but after a few months moved back to Less Annoying again.
Fernando
Head Of Customer Experience in Brazil
Verified LinkedIn User
Computer Software, 11–50 Employees
Used the Software for: 2+ years
Reviewer Source
Best user experience for using a CRM that is ready to scale no matter your company size and business
Comments: I really like the overall experience with Hubspot and I recommend it because is the more complete and easy to use solution I ever used.
Pros:
The user experience is awesome and they have all needed features for a good CRM.Customer support is great.Together with other Hubspot modules and integrations it is a must tool to understand what is happening in your business and how to improve and accelerate growth.
Cons:
On the analytics and dashboard area could be more customizable and make deeper analysis and insights.Integration with AI could make it even better.
Alternatives Considered: Salesforce Marketing Cloud
Reasons for Choosing HubSpot CRM: Hubspot is much more reliable and integrated with other modules you could centralize all your customer journey in just one tool.
Switched From: RD Station
Reasons for Switching to HubSpot CRM: Hubspot was cheaper, more modern, better UX and easier to use
Ruth
Public Relations Manager in Kenya
Banking, 501–1,000 Employees
Used the Software for: 2+ years
Reviewer Source
Full-time success courtesy of HubSpot CRM. All thanks.
Comments: Talk about user-friendliness, cost effectiveness, reliability and validity of results. HubSpot CRM has all that.
Pros:
Slowly getting deeper into the benefits hidden behind this cool software. I would describe HubSpot CRM as a user-friendly and well organized. It gives the visibility in the sales line and clients management. It is all in the details where magic happened on my first attempt. Love it.
Cons:
For better results, I have adopted HubSpot CRM in my personal works too. I am now used to all it's features and I can confess that it is amazing.