15 years helping Australian businesses
choose better software
What Is Inventory Planner?
#1 Inventory Forecasting and Planning software for e-commerce businesses.
Inventory Planner tells you exactly which items to purchase - and exactly when to purchase them based on reliable forecasts of future demand, taking seasonality and market shifts into account - so you never overstock unpopular items or run out of stock when orders spike.
With over a decade of experience in forecasting and purchasing, Inventory Planner has helped more than 2,300 merchants accurately plan inventory.
Who Uses Inventory Planner?
E-Commerce merchants, wholesalers trading above $1 million USD, holding physical inventory or using 3PLs.
Where can Inventory Planner be deployed?
Cloud-based
On-premises
---
Inventory Planner support
Inventory Planner pricing
Starting Price:
USD 249.99/month
Yes, has free trial
No free version
Inventory Planner does not have a free version but does offer a free trial. Inventory Planner paid version starts at USD 249.99/month.
Pricing plans
get a free trial
Inventory Planner support
Inventory Planner videos and images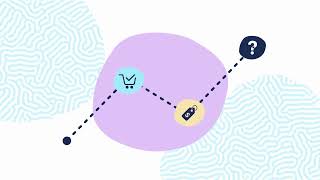 Features of Inventory Planner
Alerts/Notifications
Cataloguing/Categorisation
Data Import/Export
Forecasting
Inventory Control
Inventory Management
Inventory Optimization
Inventory Replenishment
Inventory Tracking
Item Management
Marketplace Integration
Multi-Channel Marketing
Multi-Location
Order Management
Purchase Order Management
Reorder Management
Reporting & Statistics
Reporting/Analytics
Sales Reports
Shopping Cart
Supplier Management
Third Party Integrations
Website Management
eCommerce Management
Alternatives to Inventory Planner
Reviews of Inventory Planner
Andy
Head of IT in UK
Verified LinkedIn User
Retail, 11–50 Employees
Used the Software for: 2+ years
Reviewer Source
Excellent service for staying on top of purchasing
Comments: We needed to identify what was selling, what was dead stock and what we likely to run out of before the next delivery arrived. With long lead times this is tough to manage but IP has really helped us step the business up.
Pros:
* Easy to get started, although takes some work to set it as needed * Excellent API for automating works flows * Pricing and automated price reduction when your stocked items falls * Summary level and detail drill downs allow questions to be answered and reviewed in one place * First rate suppport team
Cons:
* Company has grown quickly and there have been occasional bugs or issues that have impact on availability * reconciling invoices against POs is tricky as there are not enough "extra charges" boxes and no way to reconcile multiple invoices against a single unless you keep a separate record outside of IP
Sage Response
last year
Hi Andy! Thanks for sharing this review with other users, so more customers can discover how IP can be a great asset for their business and how IP has helped your business. Feel free to let us know if you need any help with anything! The inventory Planner Team
Consumer Goods, 11–50 Employees
Used the Software for: 1-5 months
Reviewer Source
Great Product
Comments: Very quick and easy to understand where your inventory problems are at, how much you should be ordering, and alerts to bring issues to your attention proactively.
Pros:
The ease of navigating your entire inventory picture is hard to beat. They've done a great job with all relevant info at your fingertips and with lots of customizability on what info to show, and pop-ups with other critical info to condense a lot of information in a compact area. Just one example is the Demand Planning capability: It allows you to see at a glance whether you've had stock-outs of a product in the last X months, how many units per month you've sold, incorporates that into a forecast, but then also allows you to simply see that info and make your own determination for demand. In that same Replenishment area of the product, you can see shipments you have on the way and when they're scheduled to arrive, how many days/months of stock you have and PO cover ordered, etc...It will even take into account how much you're going to lose in sales dollars per day if you stock out. All of this integration with BrightPearl is excellent. We haven't even scratched the surface of the reporting features yet, but they are plentiful. Support has also been excellent and they've added features we needed based on our feedback.
Cons:
Purchase orders could use a bit more customizability. A few more custom fields so that we can add extra info on line-by-line basis as needed would be great.
Sage Response
4 years ago
Thank you for your review and feedback, Ryan. We're working on improvements to the purchase order now so that it will be more customizable. It's great to see your store growing!
Adam
Managing Director in UK
Sporting Goods, 11–50 Employees
Used the Software for: 6-12 months
Reviewer Source
When it works it's OK... when it doesn't it is a nightmare
Comments: Disappointing sums it up. They promise a lot but the problems cause huge headaches and loss of money. As I write this we have >30 POs we need to place in order to receive stock before a 4-day holiday weekend... we cannot even add a single item to a purchase order! Purchasing is a business critical function and Inventory Planner simply cannot be relied upon.
Pros:
When it works it makes purchasing straightforward. The forecasting aspect works fine. It's easy to import and export purchase orders.
Cons:
There are frequent periods where Inventory Planner does not sync with Shopify. At these point the system is rendered useless as data is not up to date so purchasing cannot be done without taking a huge gamble. There are periods where there is zero functionality - usually when the sync is not working. Here nothing whatsoever will correctly load. It is as if they don't have enough AWS server capacity to deal with data and it backs up all the requests from their clients, freezing it for everyone. When there are extended periods of downtime there is a risk of data loss through syncs failing. Customer support is barely interested. Brief replies with no real care or concern of the business impact of the problems they are causing. For the high price paid we expect fast responses from people that resolve things. There are other annoyances e.g. it is not possible to merge multiple purchase orders from one supplier.
Sage Response
2 years ago
Hi Adam, I'm really sorry to hear that your experience with us, hasn't been as you expected. In order to address your concerns all together and raise the priority to get everything fixed ASAP. Please send us an email to [email protected], please include your account details and all your issues so we can proceed to support you better and improve your overall experience using our software. Thanks, The Inventory Planner Team
Ben
Operations Manager in UK
Verified LinkedIn User
Retail, 11–50 Employees
Used the Software for: 6-12 months
Reviewer Source
Very easy to use. Very quick and accurate - has almost eliminated out of stock for us
Comments: Outstanding. For the price, the customer support, the training webinars and youtube videos, detailed documentation - it really is unrivalled and we have tried so many different systems. Thoroughly recommend!
Pros:
It is very fast, never having to wait around for it to load up and recompute constantly. It syncs all the data in the background every few hours which means rapid use. The forecasting is top notch and takes into account so many variables, seasonality, vendor/product growth and much more and then simply advises you the amount to order. Again based on minimum order quanties, carton quantities, pack sizes etc. This makes for easier ordering and our suppliers appreciate our Purchase Orders matching their systems. Inventory Planner also integrates seemlessly to a ton of different systems which we also use and makes it very fast and easy to use for the whole team. You can also export orders and data very fast to excel/csv, we can pull data from tens of thousands of products with all their forecast data from inventory planner to excel in less than ten seconds.
Cons:
Nothing! Genuinely nothing at all, just wish I had found it sooner.
Sage Response
3 years ago
Thanks so much for your feedback! We love to hear that Inventory Planner has helped to eliminate stockouts.
Isidoro
CEO in Spain
Verified LinkedIn User
Retail, 2–10 Employees
Used the Software for: 1-5 months
Reviewer Source
Finally inventory management made easy!!
Comments: Very good experience since the first moment.
Loaded all my data in very short time, all was nice and consistent.
Had some questions on the forecast result and the team supported me all the way.
Also, a couple of minor issues appeared and were solved in no time.
Excellent solution!
Pros:
Integration was a breeze with Zoho Easy data loading process via flat-file too Outstanding customer support Decent user interface and very powerful search mechanisms
Cons:
Could have nicer graphics Not being able to trigger data synchronization Posibility to customize the solution (my company logo, etc...)
Sage Response
3 years ago
Thank you so much for your feedback. Glad to hear that Inventory Planner helps streamline your forecasting and purchasing! We're currently working to add invoice syncing with Zoho and will let you know as soon as that's available. All other data can currently be synced manually at anytime (in addition to the automatic daily sync). We'll also reach out with directions so that you can add your logo to purchase orders in the account settings. Thanks again for your support!