What Is Favro?
Favro is the world's most agile, cloud-based planning and collaboration platform, where teams can organize themselves around what to do and how to do it, while managers can focus on driving high-level goals and why those goals matter. Teams can use new, smart, and time-saving solutions for team & planning boards, sheets & databases, roadmaps & scheduling, and docs & wikis. Leaders and managers drive the big picture by aggregating the work of teams and teams-of-teams into alignment dashboards.
Who Uses Favro?
Entrepreneurial fast-growing companies (Unicorns), progressive enterprises, and start-ups looking to bring business agility to their whole organization.
Where can Favro be deployed?
Cloud, SaaS, Web-based, Android (Mobile), iPhone (Mobile), iPad (Mobile)
About the vendor
Favro
Located in Uppsala, Sweden
Founded in 2016
24/7 (Live rep)
Chat
About the vendor
Favro
Located in Uppsala, Sweden
Founded in 2016
24/7 (Live rep)
Chat
Favro videos and images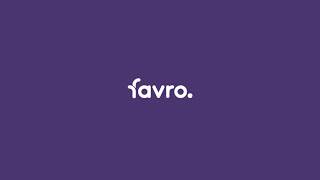 Compare Favro pricing with similar products
Features of Favro
Access Controls/Permissions
Agile Methodologies
Alerts/Notifications
Approval Process Control
Backlog Management
Billing & Invoicing
Budget Management
Budgeting/Forecasting
Business Process Automation
Calendar Management
Change Management
Client Portal
Collaboration Tools
Compliance Tracking
Cost-to-Completion Tracking
Create Subtasks
Customizable Templates
Dashboard
Document Management
Email Management
Email-to-Task Conversion
Employee Database
Employee Scheduling
File Sharing
Gantt/Timeline View
Graphical Workflow Editor
Guest Access
Idea Management
Import Tasks
Issue Management
Kanban Board
Milestone Tracking
Mobile Access
Notes Management
Online Time Tracking Software
Percent-Complete Tracking
Portfolio Management
Prioritization
Project Management
Project Planning
Project Planning/Scheduling
Release Management
Reporting/Analytics
Reporting/Project Tracking
Requirements Management
Resource Management
Risk Management
Scheduling
Status Tracking
Task Editing/Updating
Task Management
Task Progress Tracking
Task Scheduling
Task Tagging
Team Management
Testing/QA Management
Time & Expense Tracking
Time Tracking
Timesheet Management
Vacation/Leave Tracking
Version Control
Visualization
Workflow Configuration
Workflow Management
Michael
Partner, Cofounder, Chief Creative Technologist in Mexico
Verified LinkedIn User
Financial Services, 11-50 Employees
Used the Software for: 1-5 months
Alternatives Considered:
Abstract Approach to Cards; Few Limitations
Comments: For business partners & employees there was a steep learning curve; BUT Favro's blog and resources do an amazing job at showing a lot of different management styles & project management approaches being used on the platform. This really helped people with different business and personal backgrounds start with a strong footing. The biggest part of the adoption wasn't the platform, but how individual actors in the organization wanted to manage projects and action items when there was no platform limitations... Which for a startup, is definitely required as the business solidified it's processes over time. Basically, there were no bottlenecks presenter while doing a myriad of different project types on Favro... that's a big statement for a platform.
Pros:
The platform approaches cards agnostically, but ensures re-use of customizations through templates. Lanes, groups, automation, and tagging make almost anything manageable in Favro... more than almost all others that I've worked on for production level projects. Agnostic to project management styles is a huge benefit when running things in the platform. Also important, the platform is amazing for how old it is. It's "young" but I'm sure it will surpass others in terms of features.
Cons:
Lanes displayed as standard cards in "My cards" is a bit overwhelming. I'm sure in the future they will keep upgrading to pay a bit more attention to "admin" views and have more "authority" driven dashboard views that summate statistics that currently are only viewable directly to the boards themselves.
Writing & Editing, 2-10 Employees
Used the Software for: 1+ year
Alternatives Considered:
The Best Tool I've Found for Project Management
Pros:
My company uses Favro like it's our Bible! We organize everything on here, from invoices to product roadmaps to assigning tasks to our team members to scheduling our blog posts and editorial calendar. It's extremely intuitive with new features coming out constantly. Favro has done so much to aid us in organizing our projects, setting deadlines, and figuring out our priorities when it comes to managing our business.
Cons:
Favro is very intuitive, however, there is a slight learning curve. You definitely have to spend some time playing around with the platform to see how you want to use it. The templates are helpful, but I feel that there could be more options available.
Favro Response
6 months ago
Brittany, great to hear that you enjoy Favro. We will soon update all our templates, and we hope that it will fasten your work.
Andres
Social Media Manager in Mexico
Marketing & Advertising, 11-50 Employees
Used the Software for: 2+ years
Alternatives Considered:
Ideal option for collaborative planning
Comments: We use this app to collaborative planning and works just fine, but it can be improved in push notifications because we still need to notify manually when a task is done or needs approval.
Pros:
+ Great interface + Workflow is ok + Good integration with apps
Cons:
- Push notifications can be improved - It can be improved in progress tracking
Telecommunications, 11-50 Employees
Used the Software for: 6-12 months
Great UI, but lacks depth of functionality
Comments: I wouldn't say we had any benefits. We tried it because we liked their other product (Hansoft) which is native, and expected that they would be creating a web-version of what they had or at least something that is feature comparable.
Pros:
1. Great UI for KanBan based products 2. Concept of parent child hierarchies that are not limited to 3 or 4 levels (allows us to do great planning). However, this functionality is really tedious to use in the UI, unlike their Hansoft product. 3. Easy to update cards/add comments/add attachments 4. Multiple assignees to cards 5. Tasklist within cards
Cons:
1. The parent-child hierarchy is nearly impossible to use due to UI design / usability problems 2. Searching and reporting is completely lacking. I wouldn't even call it mediocre, it's just not there. There is some "filtering" which is absolutely unusable for any large project. 3. No ability to link tasks in any way or mark duplicates. 4. *** NO WAY TO EXPORT DATA *** : BEWARE OF THIS (I wrote my own export using their API, but lost between 30-50% of the details of each card)
David
Marketing Director in Canada
Transportation/Trucking/Railroad, 11-50 Employees
Used the Software for: 1+ year
Good basic tool to start
Comments: I would recommend Favro, I had a good overall experience with the platform.
Pros:
It is very easy to use and the overal UI/UX design is very good for the price.
Cons:
It could have more features such as advanced automation.