What Is Marketing 360?
Get everything you need to manage and grow your business, all from a singular platform create your free account today to explore the platform and compare plans and pricing.
Who Uses Marketing 360?
Over 20,000 small businesses use our broader business commerce platform so they have everything they need to manage and grow their business in one place.
Where can Marketing 360 be deployed?
Cloud, SaaS, Web-based, Android (Mobile), iPhone (Mobile), iPad (Mobile)
About the vendor
Madwire
Located in Fort Collins, US
Founded in 2009
Phone Support
Chat
Countries available
Australia, Canada, United Kingdom, United States
About the vendor
Madwire
Located in Fort Collins, US
Founded in 2009
Phone Support
Chat
Countries available
Australia, Canada, United Kingdom, United States
Marketing 360 videos and images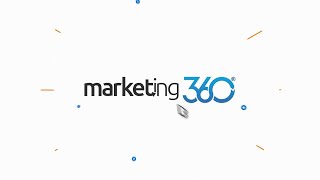 Compare Marketing 360 pricing with similar products
Features of Marketing 360
AB Testing
ACH Payment Processing
Access Controls/Permissions
Accounting
Accounting Integration
Activity Dashboard
Alerts/Notifications
Appointment Management
Appointment Scheduling
Attendance Tracking
Audience Targeting
Audit Management
Auto Update
Auto-Responders
Automated Publishing
Automated Responses
Automated Scheduling
Behavior Analytics
Billing & Invoicing
Brand Tracking
CAN SPAM Compliance
CRM
Calendar Management
Calendar Sync
Calendar/Reminder System
Call Reminders
Campaign Analytics
Campaign Management
Campaign Planning
Cash Management
Cataloguing/Categorisation
Channel Management
Client Database
Client Management
Client Profiles
Communications Management
Competitive Analysis
Confirmation/Reminders
Contact Database
Contact Management
Content Management
Content Publishing Options
Conversion Tracking
Credit Card Processing
Customer Database
Customer Engagement
Customer History
Customer Journey Mapping
Customer Management
Customer Segmentation
Customisable Branding
Customisable Invoices
Customizable Fields
Customizable Templates
Dashboard
Data Import/Export
Data Security
Debit/Credit Card Processing
Design Management
Discount Management
Document Management
Document Storage
Drag & Drop
Drip Campaigns
Dynamic Content
Electronic Forms
Electronic Payments
Electronic Signature
Email Campaign Management
Email Management
Email Marketing
Email Tracking
Employee Management
Equipment Tracking
Event Management
Event Triggered Actions
For Arborists
For Barbershops
For Bars/Clubs
For Chiropractors
For Plumbing Industry
For Salons and Spas
For Small Businesses
Form Builder
Full Text Search
Gift Card Management
HIPAA Compliant
Image Library
In-Person Payments
Interaction Tracking
Inventory Control
Invoice Creation
Invoice History
Job Management
Keyword Rank Tracking
Keyword Research Tools
Keyword Tracking
Landing Pages/Web Forms
Lead Capture
Lead Management
Lead Qualification
Lead Segmentation
Link Management
List Management
Loyalty Program
Marketing Automation
Mass Texting
Media Library
Member Communication
Member Directory
Membership Management
Mobile Access
Mobile App
Mobile Coupons
Mobile Keywords
Mobile Optimized Emails
Mobile Payments
Multi-Account Management
Multi-Campaign
Multi-Channel Campaigns
Multi-Channel Marketing
Multi-Location
Multiple Payment Options
Online Booking
Online Calendar
Online Giving
Online Invoicing
Online Payments
Online Store Builder
Order Management
PCI Compliance
Patient Records Management
Payment Fraud Prevention
Payment Processing
Payroll Management
Personalization
Pledge Management
Point of Sale (POS)
Post Scheduling
Pre-built Templates
Predictive Analytics
Preview Functionality
Promotions Management
Prospecting Tools
Publishing Options
Quotes/Estimates
ROI Tracking
Real Time Editing
Real Time Notifications
Receipt Management
Recurring Appointments
Reminders
Reporting & Statistics
Reporting/Analytics
Rescheduling
Response Management
Review Generation
Review Monitoring
Routing
SEO Management
SMS Reminders
Sales Floor Management
Sales Pipeline Management
Sales Reports
Scheduled Messaging
Scheduling
Segmentation
Separate Checks
Service Department
Service History
Shipping Management
Shopping Cart
Shortcodes
Small Group Management
Social Marketing
Social Media Integration
Social Media Monitoring
Split Checks
Subscriber Management
Tagging
Task Management
Tax Calculation
Technician Management
Template Management
Text Editing
Text-to-Win
Third Party Integrations
Time Tracking
Time on Site Tracking
Tips Management
Transaction History
Treatment Planning
User Interaction Tracking
Version Control
Volunteer Management
WYSIWYG Editor
Web-based Deployment
Website Management
Website Visitor Tracking
Work Order Management
Alternatives to Marketing 360
Sarah
Registered Nurse in US
Verified LinkedIn User
Hospital & Health Care, 2-10 Employees
Used the Software for: 1+ year
Great Support from Marketing Executive/ Team Lead
Comments: Our marketing executive, [SENSITIVE CONTENT], was absolutely wonderful to work with. She was responsive to emails and phone calls and was quick to make changes. She had excellent suggestions on ways to grow our business and she checked in to make sure that progress was being made. I found it most beneficial to schedule monthly zoom calls with her to stay appraised of each month's goals.
Pros:
The Marketing 360 software is very user friendly. I primarily used the email and social media marketing, but I also was able to edit the webpage when needed. I felt like it was easy to do the tasks that I needed to do.
Cons:
I don't like the calendar feature that much for social media marketing. I feel like it was difficult to see what was posted that day, and sometimes I would accidentally double post due to the calendar feature.
Coach KENYA
CWO/CHHC/OWNER/OPERATOR in US
Health, Wellness & Fitness, 2-10 Employees
Used the Software for: 6-12 months
The CRM soft ware is not difficult to understand. For me it's about TIME BLOCKING ....
Comments: I enjoy my team [SENSITIVE CONTENT]. The entire experience from start until now has been professional. I like having the support. Speaking weekly is invaluable.
Pros:
The CRM soft ware is not difficult to understand. For me it's about TIME BLOCKING and actually taking the time to learn and push buttons. It's kind of like having a new cell phone. You learn new features along the way. I liked that everything is at your finger tips
Cons:
Maybe it was me. Maybe it was system interface errors. Not often but sometimes languages simply were not communicating. That's when you walk away and go have Margaritas. This happens in every situation where Tech is involved. Nothing to be concerned about .
Madwire Response
11 months ago
Hi, Coach Kenya. So glad to hear you've enjoyed working with our team. Please let us know if there's ever anything specific in the platform that is giving you errors or putting you into a margarita-induced state. Our tech team definitely wants to know about that stuff so we can address them. We're looking forward to working with you for years to come!
Jhara
Marketing Director in US
Information Technology & Services, 10,000+ Employees
Used the Software for: 1+ year
I recommend Marketing 360 100%
Comments: The platform's increased trustworthiness stems from the fact that it can be accessed via the cloud, the online, and mobile devices. Since we can handle both content management and social media management inside Marketing 360, we can more efficiently reach a wide audience and capitalize on the growing trend toward online marketing. It has been remarkable to see how the platform has contributed to the development of both our company and the surrounding community.
Pros:
Several marketing execs at Madwire including the most current one were great to deal with. To begin, if you're looking to promote your business on social media, Madwire is hands down the best option. Due of my lack of experience with social media, I was confused as to how everything operated. The help desk team put everything together, helped me grasp the concepts I required, and took over the rest without a hitch. She has simplified our social media marketing strategies and provided us with actionable advice and direction every step of the way. Her expertise, reaction speed, and originality really beyond my expectations, and I would suggest her and Madwire to anybody trying to boost their social media marketing efforts.
Cons:
We have no complaints from Marketing 360, rather our department is happy
Verified Reviewer
doTERRA Diamond Wellness Advocate in US
Verified LinkedIn User
Health, Wellness & Fitness, Self Employed
Used the Software for: 1+ year
Source: GetApp
Small Business Owners and SAHMs stay away, This is NOT your answer
Comments: They were horrible to work with. They neglected my account and almost never reached out to me, they only responded when I was wondering what they were doing with my money and when I complained about not seeing anything happen. They nickel and dime you for every little thing on your website, all set up costs thousands and takes MONTHS or longer to be up and running. They switched my contact and account manager several times, many new ones blaming the previous one for the fact that I had nothing to show for the thousands of dollars I had invested. If you try to cancel they have a rule that you have to give them so much notice and they will still charge you for 30 or 60 days.
They ran a few ads that got me NO leads, it felt like they didn't know anything about key word research or running ads. They charge you a ton saying they are setting up SEO stuff on your site but I never saw any leads. Everything about them just felt like a huge waste of money and time and energy and it was all SO FRUSTRATING.
Pros:
It seemed all inclusive. They were willing to help you try and figure it out.
Cons:
There was WAY more features than I needed. I didn't need 1/10th of them when I started, but it doesn't matter, you still pay their full flat rate fee even if you don't use much of it. Even if you don't use ANY of it, they still charge you that fee which is steep for SAHMs.
Entertainment, Self Employed
Used the Software for: 1-5 months
Alternatives Considered:
Great Results from an Incredible Team
Comments: Marketing 360 has been great. I was fortunate to be partnered up with [SENSITIVE CONTENT] and his team. We have been able to achieve more in the few months I've worked with him than I was able to on my own over the past several years. He is responsive, awesome to work with, takes my suggestions and ideas, and is able to stay with me and the goals I have.
Pros:
The software is fairly simple to use. I have used different CRMs, payment processors, and website tools in the past. This software is right on par (if not more advanced) than the others. It is incredibly easy to use! The built-in automation, payment processor, and nurture tools are incredible.
Cons:
The only part of the software that I think could be improved upon would be the social media tools. This could be (mostly) because I haven't used them a whole lot. I find it is almost easier to jump in and post on the different social media accounts myself.