Who Uses Marketing 360?
Over 20,000 small businesses use our broader business commerce platform so they have everything they need to manage and grow their business in one place.
What Is Marketing 360?
Get everything you need to manage and grow your business
All from a singular platform create your free account today to explore the platform and compare plans and pricing.
Marketing 360 Details
http://www.marketing360.com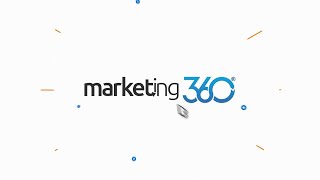 Play
Marketing 360 pricing overview
Marketing 360 has a free version and offers a free trial. Marketing 360 paid version starts at USD 25.00/month.
---
Pricing Details
Create a free account to see the power of Marketing 360.
Marketing 360 deployment and support
Training
In Person
Live Online
Webinars
Documentation
---
Review software
Share your experiences with other software buyers.
Write a Review!
Roy H.
Vice President Marketing
Used the Software for: 6-12 months
Overall Rating

Ease of Use

Features & Functionality

Customer Support

Value for Money

Likelihood to Recommend
Reviewer Source

Reviewed on 21/06/2018
"Great Team of Professionals to Work With"
Comments: It all works together. That is incredibly important. You need all your sources to be able to come into one location and be tracked. Leads are the businesses life blood.If you can't track everything you do, you are just shooting in the dark.
Pros: Most small businesses have a person to do their website, another to do their social media. Working with the team at Marketing 360 I have an expert in every field working on my businesses that are working together. They created a great logo, an incredible website that I have received major accolades for, social media, blogs, videos, etc. that all work together to make my business look professional and keep me on page one for all my keywords. Then they do all the things I hate doing like setting up and populating my CRM. They provide a calendar where my assistance can update my calendar. Then they do something most small businesses never do; they track EVERYTHING. We know immediately when something is working or not working. Most businesses are just shooting in the dark. This process take a while. If you only tried Marketing 360 for 6 months, you haven't given it a fair shake. Marketing takes a while. I know. I have been doing marketing for several years. It takes time to dial it in. Time busy business people do not have. That why I turned 99% of my marketing over to a TEAM, the team of Marketing 360; They work together to bring me customers and brand my business with a consistent message.
Cons: I wish the calendar would tie into my other calendars. Other than that, I have been very satisfied with Marketing 360 and the software.
Vendor Response
by Madwire on 11/07/2018
Roy, thank you so much for your review and feedback. We appreciate and value the feedback. All ships rise together and we are excited to work with you and build your business up continuously. Thanks for your business.
Reviewer Source

Reviewed on 21/06/2018
Chandler J.
Director of Business Development
Education Management, 2-10 Employees
Used the Software for: 1-5 months
Overall Rating

Ease of Use

Features & Functionality

Customer Support

Value for Money

Likelihood to Recommend
Reviewer Source

Source: SoftwareAdvice
Reviewed on 08/06/2020
"Easy-to-use all-in-one marketing platform"
Comments: Marketing 360 is helping us make marketing a priority of our business for the first time in our 22-year history. In addition to the platform itself, the personalized support we have received has been instrumental in our success with Marketing 360. In particular, our marketing executive [SENSITIVE CONTENT HIDDEN] has been readily available to help guide us through the platform and our marketing journey in general, answering questions and providing expert advice tailored to our resources and industry.
Pros: The Marketing 360 platform has everything that we need to easily and efficiently run our marketing operation. We are a small business where we all wear a lot of hats, and it's really easy for us to learn, collaborate, and run our marketing campaigns off of the platform.
Cons: The email design platform is a little bit limited compared to other popular platforms like Mailchimp. However, it's extremely easy to compensate by doing a bit of graphic design on other platforms and then migrating our designs over.
Reviewer Source

Source: SoftwareAdvice
Reviewed on 08/06/2020
Verified Reviewer
Sales Manager
Music, 2-10 Employees
Used the Software for: 1-5 months
Overall Rating

Ease of Use

Features & Functionality

Customer Support

Value for Money

Likelihood to Recommend
Reviewer Source

Reviewed on 29/09/2020
"Marketing 360"
Comments: I am having literally an overall experience so far, but managing to get what we want as a company.
Pros: We have been trying different approaches to our online sales and because we are a small company, we do everything by ourselves. They are that kind of all in one software so it makes our lives easier.
Cons: We haven't have any complains so far. We are still learning and understanding if that the kind of tool we need it but so far so good.
Reviewer Source

Reviewed on 29/09/2020
Leif A.
Founder
2-10 Employees
Used the Software for: 6-12 months
Overall Rating

Ease of Use

Features & Functionality

Customer Support

Value for Money

Likelihood to Recommend
Reviewer Source

Source: SoftwareAdvice
Reviewed on 10/03/2018
"IF YOU ARE THINKING ABOUT HIRING MARKETING360, YOU NEED TO READ THIS REVIEW"
Pros: There are only two pros:
1) First and foremost, my contract with Marketing360 is finally over.
2) I was forced to learn everything about sales and marketing that I was trying to delegate.
Cons: Honestly, I didn't want to write this review. I tried to forget about it and just accept my poor decision, but I just can't. I've been done working with the company for nearly a month now and it still bothers me. Why? Well, I feel it's my public duty to save my fellow entrepreneurs from the jaws of deceit, empty promises, and weekends filled with bashing your head against your computer monitor. To be perfectly frank, you'd be better off lighting your money on fire than hiring Marketing360 - at least doing so would spare you months of frustration, anger, and disappointment. Hiring them was the worst decision I've ever made. Their sales guys were a bit pushy, but raised no red flags. The issues started after I signed my contract. They convinced me that my website needed to be redone, so we embarked on a 2-month search for fool's gold. Unfortunately, I didn't realize that their web designers build their customer's websites on the back of a clunky, archaic platform that they call "UXI." I have used Squarespace, Wix, Wordpress, Leadpages, and ClickFunnels, so I know a thing or two about website builders. UXI is unspeakably bad. And the worst thing is that they can literally hold your website hostage - should you decide to part ways with them - because they have total control over the backend. It took them over 2 months to "optimize my website for conversions" on UXI. I repeatedly requested access to the backend of this website during these 2 months and they told me that they couldn't allow me to do that because they were afraid that I would "break the site." Finally, my marketing executive relented and jokingly told me on a call that "if you break it, you bought it", referring to the complex UXi platform. She then conceded that their developers have trouble using it. Their developers!! Who in their right mind would want to run their business website on a custom platform that its developers have trouble using? At this point, I quickly learned how dreadful the whole platform was. Plus, the initial designs were complete garbage. I had to re-design my entire site myself using Wordpress and I did it over a weekend. It took me less than 48 hours to do the exact same thing that was taking them over 2 months! At every step in the design, the Marketing360 team pushed back on my requests for edits. To them, this was a get-in-and-out, cookie-cutter, copy-and-paste job, while to me, my website is the face of my awesome company - my livelihood - and I truly cared how it represented me and my brand. I wanted it to be welcoming and thoughtful, not a clunky, "conversion-optimized" mess. Things only went downhill from there. Response time was generally about a day, which - in many parts of the country - is longer than Amazon takes to deliver your order. Even worse, they take off weekends, so if something goes wrong with an ad over the weekend, you're screwed. This ruined many of my weekends. My marking executive did not deliver any ad mock-ups on time and she required so much hand-holding that I eventually just spoon fed her all of the ad copy, audience targeting segmentation, and literally everything else. Just to be clear, I want to say that again...I quickly realized that the only way I could contain my losses in this terrible business relationship was to do all of the ads myself. I made ALL the landing pages, ALL of the copy, ALL of the ad images, created ALL the audiences, EVERYTHING! I had to even teach myself how to do Facebook retargeting, which was the major reason I hired them in the first place. They require you to sign a 6-month contract and if you decide that you want out, they'll charge you an early termination fee. So, I just kept paying them to spend my money. Marketing360 basically just worked as my Facebook ad bank, boosting my ads with the money that I gave them. Except this bank charges you thousands of dollars to help you waste your money. As a 25-year-old who supports his "side hustle" business by working full time as an engineer, this essentially meant that I was just burning through my savings. Shortly thereafter, my marketing executive sent me an email to tell me that she was leaving the company. I don't know if she quit or was fired, but I can't say I was surprised. My new marketing executive began working with me 2 weeks before a huge product launch that I had been working on for months. This was basically a make-or-break product launch for my business that was on life support. Ironically, my useless marketing budget was to blame. My new marketing executive was far better (hence the 2 stars), but the rocky relationship and abysmal results continued. On January 23rd, 2018, I asked for a refund of all the unused ad credits that I hadn't spent. In my contract, I was required to pay per month, of which went to ad credits. Little did I know that they actually skim off a percentage of all the ad credits spend to manage the ads. Something that was not spelled out in the contract. When I asked to just take my unspent marketing budget and walk away, his management flatly declined despite us being outside of the 6-month contract window. Their reason?? They said that they "want the opportunity to win my business back." I told them that there was nothing they could do to mend the relationship, and they still declined. I even offered to pay them their "ad premium" (the percentage of money that they scrape off the top of every marketing dollar they spend for you - this was NOT mentioned at all in the contract by the way) on all but they still refused. I had to spend on underperforming ads just to burn through my money because the alternative was them simply keeping it. And I say "underperforming ads" because I launched the EXACT SAME ADS (same images, videos, copy, targeting) and mine consistently had a 1,000% to 3,000% higher conversion. I showed them data from multiple ads proving this and they gave me the runaround every time. Unbelievable. The icing on the cake was spending of my "creative hour credits" to one of their video editors for a 20-second promo clip and they sent me an unfinished version and told me that they burned through all the credits. They said I would have to pay them /hour to finish it. This doesn't make any sense because I provided all of the footage and told them precisely how I wanted it to be edited. Another thing that I ended up doing myself in a few hours. If you scroll down to reviews left in August, you will see that I left a positive review. Well, I wish I could delete it, but I can't. The reason I left this review is that they hounded me for a review from week 1. After a handful of email requests to leave a review in the first month, I begrudgingly did because I didn't want to damage our already fragile relationship. If you scroll down, you will see that there are NUMEROUS 1-star reviews, but for some reason, those reviews don't get factored into their perfect "5-star" score. The only thing worse than the I wasted on this company was the stress and aggravation that plagued me on a daily basis. Once famously quipped that building a company is like "eating glass and staring into the abyss" - well obviously Elon has never hired Marketing360, because his entrepreneurial experience would have been worse. One final point that you need to embrace: sales and marketing is THE MOST IMPORTANT part of your business. I wish businesses succeeded or failed by the quality of their product and service alone, but unfortunately, that's not the case. For the good of your business, you MUST NOT delegate your sales and marketing. If you are in the early stages of your business, this is even more important. You need to know that not all 20-somethings with an iPhone and 1,000 followers on Instagram know how to market in the digital world. If you can't market your business and sell your vision, don't expect someone to be able to do it for you. If you know how to log into Facebook, then you can figure out how to make your own ads. I taught myself in the past 6 months and I've gotten pretty good. Over the course of 8 months, Marketing360 did not help me to make a single sale. I spent working with Marketing360 with nothing to show for it. I messed up, but you don't have to. Please do your homework and think long and hard about this decision. I wish you all the best in your entrepreneurial endeavors.
Reviewer Source

Source: SoftwareAdvice
Reviewed on 10/03/2018
Melanie A.
Book and Product Reviewer
Publishing, Self Employed
Used the Software for: 1+ year
Overall Rating

Ease of Use

Features & Functionality

Customer Support

Value for Money

Likelihood to Recommend
Reviewer Source

Reviewed on 06/08/2020
"Perfect friend for Small business"
Comments: I love that a team runs the program for you. It makes things come together so much easier. Questions are answered until you get the information you are seeking.
Pros: Finally, a program you're gonna love to use! This program covers all the bases. It gives you the most pertinent tools to keep your business moving forward. From contracts to reputation this program has your back covered.
Cons: It doesn't work really well until you've used it for awhile. There are so many things covered by this program, it seems like overkill.
Reviewer Source

Reviewed on 06/08/2020