15 years helping Australian businesses
choose better software
What Is ISL Light?
ISL Light is a web-based remote desktop solution that lets you access and control any Windows, Mac or Linux computer in seconds from any computer or mobile device or to provide ad hoc technical support to mobile device users. Cross-platform, secure, high-speed screen sharing, cloud-based or on-premises license.
Rich customization options allow you to rebrand the software to your own corporate identity and apply advanced security measures.
Who Uses ISL Light?
ISL Online software is trusted by IT companies of all sizes, across all industry sectors, especially IT, healthcare, universities, banks and governments. Strongest markets are Japan, Europe and US.
Where can ISL Light be deployed?
Cloud-based
On-premises
---
About the vendor
ISL Online
Located in Newton, US
Founded in 2003
ISL Light support
Phone Support
24/7 (Live rep)
Chat
ISL Light pricing
Starting Price:
USD 34.90/year
Yes, has free trial
No free version
ISL Light does not have a free version but does offer a free trial. ISL Light paid version starts at USD 34.90/year.
About the vendor
ISL Online
Located in Newton, US
Founded in 2003
ISL Light support
Phone Support
24/7 (Live rep)
Chat
ISL Light videos and images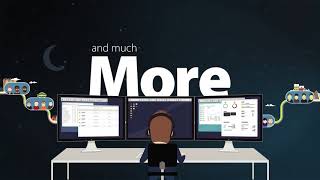 Features of ISL Light
Access Controls/Permissions
Activity Dashboard
Alerts/Notifications
Annotations
Chat/Messaging
Collaboration Tools
Compliance Management
Dashboard
Desktop/Browser Sharing
Diagnostic Tools
File Sharing
File Transfer
IT Asset Management
IT Reporting
Interaction Tracking
Knowledge Base Management
Live Chat
Mobile Access
Mobile Screen Sharing
Multi-Channel Communication
Multiple Monitor Access
Presenter Control Management
Real Time Monitoring
Real Time Screen Sharing
Real-Time Chat
Remote Access/Control
Remote Monitoring & Management
Remote Support Software
Reporting/Analytics
Screen Recording Software
Screen Sharing
Service Level Agreement (SLA) Management
Session Recording
Third Party Integrations
Ticket Management
Troubleshooting
Unattended Access
Video Chat
Video Conferencing
Alternatives to ISL Light
Martin
Managing Director in UK
Verified LinkedIn User
Information Technology & Services, Self Employed
Used the Software for: 2+ years
Reviewer Source
Easy Remote Support
Pros:
Such an easy product to use, I have been using it for a number of years now and will continue to do so! I have a list of all my servers and can just double-click to launch into them. When it comes to providing remote - ad-hoc support - I can simply direct my client to a website - give them a code and we're up and running in no time. This is so much easier than asking people to install an app first, and then give me a code and password etc. Just simple remote support.
Cons:
The only minor issue is that I sometimes can't copy/paste between my host machine and the remote machine... this could be due to my Mac making a restriction tho!
ISL Online Response
2 months ago
We're grateful for your input, Martin. Thanks!
Tony
Financial controller in UK
Accounting, Self Employed
Used the Software for: 2+ years
Reviewer Source
Gives me the control I need always.
Comments: It gives me the ability to reconcile all the bank accounts of my client companies regularly. It allows me to handhold any of the staff if they need guidance when they need me. It allows me to produce Company Management Accounts in a timely manner.
Pros:
The ability to access my client companies whenever I need to. Even when I am inside the Arctic Circle. The reassurance it gives my client companies that I am always there when they need me.
Cons:
I cannot think of anything that needs improving or gives me any problem.
ISL Online Response
3 months ago
Tony, we appreciate your feedback very much!
Paul
Software Engineer in UK
Information Technology & Services, 2–10 Employees
Used the Software for: 2+ years
Reviewer Source
Long term user
Pros:
Connection using the AlwaysOn setup is excellent and very quick to establish a connection to a remote PC.
Cons:
On demand client setup could do with some prompts on the administrators end to describe what the user might be seeing. Often a user will start to read out a security warning and ask what to do so would be good to know what these might be as they seem to differ slightly, maybe from browser to browser.Initial setup to connec to a Mac is tricky and seems to involve changing system settings for screen recording. A quick link to help for this would be useful when establising a connection to save time.
ISL Online Response
4 weeks ago
Hi Paul, thanks for your feedback. Security warnings on macOS are due to Gatekeeper. Applications installed outside the App Store must now be notarized by Apple to launch seamlessly. Currently, ISL Network Start is notarized, which means that any ISL Online application downloaded through Network Start is trusted by Gatekeeper. If an ISL Online product is downloaded directly (we recommend using Network Start), Gatekeeper will prevent it from running. We recommend users to join the session via the "Join page" to avoid such warnings: https://help.islonline.com/19201/161763#macos-5 To start the ISL Light Client, two permissions must be added to enable a fully functional remote session. You'll be prompted to allow both permissions in your Mac's Security and Privacy settings in the "Accessibility" and "Screen Recording" sections. See our guide on how to give the ISL Light Client the right permissions on computers running newer macOS versions - https://help.islonline.com/20159/1318907#application-permissions-3 We have also created a request ticket (REQ-7274) to make it easier for macOS users to enable the correct permissions.
Computer Hardware, 11–50 Employees
Used the Software for: 1+ year
Reviewer Source
It's almost perfect.
Comments: Pretty good the sales team were very good the development team could be a bit better at responding to customer needs and issues.
Pros:
Hosting the software ourselves is very comforting as we don't have to rely on other servers if it goes down we are to blame. Reading the customer the ID is very nice versus the other way around as it helps prevent errors and gets read at a consistent rate. Also being able to email and transfer the session is very helpful. The software file transfer is the best I've tried much faster than the competitors.
Cons:
A couple of things that I wish would be improved would be. When comparing to Teamviewer, ISL is considerably slower; if you have them sitting side by side, you will be able to complete tasks almost twice as fast with Teamviewer. When opening UAC within Windows, there is a considerable delay in displaying the Yes and No prompt that doesn't happen with Teamviewer. Multiple monitors work pretty well, but once you get past three monitors, the software starts to fall apart. It's even slower. Also, sometimes, it won't even show dialog boxes in the large zoomed-out view that exists when using Teamviewer. You won't see all the monitors at once, so you will need to toggle each monitor until you are on the right one. Switching monitors is also a drag as it's also very, very slow to display the content of each individual monitor. I've been told that one of the reasons for ISL slowness is that it is more secure than Teamviewer, and while that might be true, I wish they would give the End User the option to have faster speed/less secure or slower speeds more secure.
Alternatives Considered: TeamViewer and AnyDesk
Reasons for Choosing ISL Light: Cost savings.
Switched From: TeamViewer and LogMeIn Central
Reasons for Switching to ISL Light: Cost savings, self-hosted solution, I wish I could say more but until they fix the issues these are the only advantages.
ISL Online Response
2 years ago
Hello, the delays you are experiencing in a session where two computers are side by side, in comparison with TeamViewer, is due to difference in how the sessions work. With ISL Online, every session goes through a dedicated ISL server, making such a connection much more secure - in comparison, TeamViewer connections are peer-to-peer, so the session is established directly from one computer to another, with no server inbetween. This opens the session up to potential security issues. In cases where the computers are side by side, you may find the ISL session has a slightly higher delay, however in most cases, where remote computer is not next to the operator's computer, the session should not have any more delay than a TeamViewer session. For the multi-monitor issues you are experiencing - we have created an internal ticket to improve this functionality! You're always welcome to contact us through our live chat at www.islonline.com. ISL Online Support Team
Information Services, 2–10 Employees
Used the Software for: 2+ years
Reviewer Source
For me the best remote control application.
Pros:
Very fast and efficient, we have been using it for 10 years and honestly for us it is essential in our daily work to support and maintain our customers. We have not considered the change at any time, it evolves little by little and adapts to the new versions of operating systems without stopping working on the old ones. We would compare it again.
Cons:
I have found absolutely nothing that could make me consider changing this software for another of the competition, it performs its function amply.
Alternatives Considered: TeamViewer
Reasons for Switching to ISL Light: The main reason was the price at the time, right now I would not change it for teamviewer.
ISL Online Response
3 months ago
Mario, thank you for your feedback and your long-time trust! It's nice to know that you've been with us for 10 years!