Local product
What Is Employment Hero?
We are Australia's first all-in-one HR, Payroll and benefits platform for employers and employees. With native integration to XERO, MYOB & Keypay, you can streamline admin heavy tasks and spend more time on the things that are important to you.
Over 80,000 Australian businesses use Employment Hero and together we collectively manage over 750,000 employees. Visit our website to learn more.
Who Uses Employment Hero?
Business Owners, HR Managers, Payroll Managers, People and Culture Managers, CEOs, GMs, Payroll, HR and Business Advisors
Where can Employment Hero be deployed?
Cloud, SaaS, Web-based, Mac (Desktop), Windows (Desktop), Android (Mobile), iPhone (Mobile), iPad (Mobile)
About the vendor
Employment Hero
Located in Sydney, Australia
Founded in 2014
Phone Support
Chat
Countries available
Australia, Malaysia, New Zealand, Singapore, United Kingdom
Employment Hero pricing
Starting Price:
$7.00/month
Yes, has free trial
Yes, has free version
Employment Hero has a free version and offers a free trial. Employment Hero paid version starts at $7.00/month.
Pricing plans
get a free trial
About the vendor
Employment Hero
Located in Sydney, Australia
Founded in 2014
Phone Support
Chat
Countries available
Australia, Malaysia, New Zealand, Singapore, United Kingdom
Employment Hero videos and images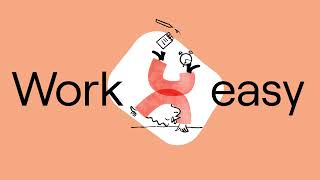 Features of Employment Hero
401(k) Tracking
Activity Dashboard
Activity/News Feed
Alerts/Notifications
Applicant Tracking
Approval Process Control
Asynchronous Learning
Automated Scheduling
Benefits Management
Blended Learning
Budgeting/Forecasting
Built-in Course Authoring
Bulk Reference Request
Calendar Management
Certification & Licensing
Check Printing
Compensation Management
Compensation Plan Modeling
Compensation Statements
Compliance Management
Contractor Management
Course Management
Course Tracking
Customizable Reports
Deduction Management
Direct Deposit
Disability Insurance Administration
Document Management
Electronic Forms
Employee Benefits Administration
Employee Database
Employee Directory
Employee Handbook
Employee Management
Employee Portal
Employee Profiles
Employee Recognition Software
Employee Scheduling
Feedback Management
Goal Management
Goal Setting / Tracking
Labor Forecasting
Leave Policy Management
Leave Tracking
Manager-to-Peer Recognition
Mobile Access
Mobile Learning
Multi-State
Nominations
On-going Performance Tracking
Onboarding
Online Punch Card
Online Time Clock
Orientation Workflow Management
Overtime Calculation
Payroll Management
Payroll Reporting
Peer Appraisals
Peer-to-Peer Recognition
Performance Management
Performance Metrics
Performance Review Management
Recognition Tracking
Reference Request Automation
Reminders
Reporting & Statistics
Reporting/Analytics
Review Cycle Tracking
Rewards Catalog
SCORM Compliance
Self Assessment
Self Service Portal
Shift Swapping
Sick Leave Tracking
Skills Tracking
Social Recognition
Status Tracking
Tax Compliance
Third Party Integrations
Time & Attendance
Time Off Management
Time Off Requests
Time Tracking
Timesheet Management
Training Management
Vacation/Leave Tracking
W-2 Preparation
Wage Garnishment
Alternatives to Employment Hero
Reviews of Employment Hero
Kerry S.
Financial Controller in Australia
Verified LinkedIn User
Real Estate, 51-200 Employees
Used the Software for: 6-12 months
Love the platform, makes on boarding new employees a breeze.
Comments: Time - This software has saved my sanity in on boarding new employees and now we have over 100 staff its great that they can update their details themselves.
Pros:
Ease of use, great on boarding tool, cuts the contract time down considerably, Great task list features, good reporting functions as you can customize easily. Collates all the employee information meaning accounts aren't left to chase down these items from employees. The employees love the platform too as it has all their information for them in one place and they all love the Annual Leave function
Cons:
I would like to be able to assign certain sections to other employees - for example it would be good if the accounts staff could view "Employee Bank Details" without having access to any other information I would also like to be able to amend and upload (or delete) our own contracts rather than having to go through the support team every time - Support are great if I am not in a rush as it normally take 24-48 Hours to turn around, but if I just need to alter something quickly it would be nice to add and remove myself
Employment Hero Response
3 years ago
Hi Kerry, Thanks for giving Employment Hero such an amazing review! It's fantastic to see you're getting so much utility from the platform and that your employees love it too. I've passed your feedback on to our product team now, though it's great to see the support team gets your tick of approval! Thanks again, The Employment Hero Team
Ben N.
Director in Australia
Education Management, 11-50 Employees
Used the Software for: 1+ year
Great product
Comments: It's been great and now that is in place we haven't looked back, however onboarding was a difficult process
Pros:
HR coupled with Payroll covers many boxes that we have to deal with. User-friendly for our team members and the transparency creates confidence across the company. We like the adaptability of the development team and the improvements we've seen over the past two years. As a whole, it has produced efficiencies across the team for payroll & compliance that ahs been well worth the effort.
Cons:
We implemented the system in mid-2018. We found at that time that creating payroll rules when you're outside of an award can be very challenging, especially when you have to learn how the categories affect each other and you're trying to mesh everything to existing agreements. The platform could do with information links for each step that detail the exact impact of changing each rule. Sometimes a change could create a cascade of unintended consequences (this may have changed). If we had to go back fix something now, we'd have to relearn why certain things were done.
Employment Hero Response
2 years ago
Hi Ben, Thank you for taking the time to share your experiences with Employment Hero. Having been using the platform for almost two years, your feedback is great to see and we're glad to hear your employees find the platform easy to use. Improving transparency and efficiencies are great wins! Thank you also for your feedback regarding setting up your own payroll rules. You now have first-hand experience into how complicated the modern award system is - so many variables that affect one another! Your suggestion for warnings is great and I've passed it on to our product team. Have a lovely day, The Team at Employment Hero
Lee G.
Co Founder and Director in Australia
Verified LinkedIn User
Information Technology & Services, 11-50 Employees
Used the Software for: 6-12 months
Fine, but not great. Weak customer support.
Comments: Seems like a fair "jack of all trades, master of none" toolkit for small businesses. This is a prime example of a company that ships new features that a small subset of clients use, at the expense of maturing the interface design for the 20% of features that 80% of clients use. It's just a little clunky overall. Sadly, they clearly underinvest in Customer Support, as response times are heinous.
Pros:
It has a REALLY wide variety of features for HR/P&C
Cons:
Customer support "initial response" times averaged north of 1 week for basic requests from our organisation. UX is underinvested in (5/10).
Employment Hero Response
last month
Hi Lee, Thanks for your review. We're always working to ensure that we deliver exceptional customer experiences, so I am sorry to hear that our service hasn't met your expectations. I have passed on your feedback to our product and support teams. Many thanks, Anna
Elena D.
HR Manager in Australia
Health, Wellness & Fitness, 501-1,000 Employees
Used the Software for: 2+ years
EH Review
Comments: Onboarding, completing training and employee notes all in one place have improved our HR systems.
Pros:
The ability to access everything from one database. Payroll information, reviews, policies, leave makes it so much easier to manage payroll and HR functions. Onboarding has also become much speedier and more accurate.
Cons:
The LMS can be improved as can the reporting and performance appraisal and communication platform.
Alternatives Considered: ELMO Software and HR Partner
Reasons for Switching to Employment Hero: It offered payroll and LMS in one place at a better price point.
Employment Hero Response
2 months ago
Hi Elena, Thank you for your lovely review! It's great to hear that Employment Hero has helped to streamline your HR processes and payroll. We're always working to improve the overall platform experience, so I've passed on your valuable feedback to our Product Team. Many thanks, Anna
Deep S.
Finance Manager in Australia
Logistics & Supply Chain, 11-50 Employees
Used the Software for: 6-12 months
Employment Hero is Hero
Comments: My experience with EH has bee great and very satisfactory. I will recommend this software to anyone wanting to make a difference in Human Resources processes in their company
Pros:
Employment hero is user friendly and so easy to use. With the click of a button you can automate a variety of Human Resources and Payroll process within you company. The customisation and ready to use functionality of this software allows you to implement this internally without any need for third party specialist.
Cons:
Inability and restriction on scheduling report, announcement etc means you cannot customise this . It will be great if more research and development is done on scheduling reports, announcements etc .
Alternatives Considered: ELMO Software and SAP Concur
Reasons for Switching to Employment Hero: As a small business the easy of implementation was the key selling point. For a finance and HR person to implement this by themselves and run and customise it within a week with no need to have third party specialists is the winner. And the price is great value for money.
Employment Hero Response
8 months ago
Hi Deep, Thank you for taking the time to share your experiences with Employment Hero with others. We're so happy to see that you've had such a positive experience with the platform and so user-friendly. Thank you also for sharing your feedback regarding scheduling reports and announcements. Employment Hero spent over $8 million on product development last year, so our platform is always adding more functionality to keep up with our customers' needs. I've passed your feedback on to our product team who will factor it into future development plans. Thank you again, Anna from Employment Hero