15 years helping Australian businesses
choose better software
What Is Device42?
Device42 is the most comprehensive discovery system for Hybrid IT available today. Continuously discover, map, and optimize infrastructure and applications across data center and cloud environments. Device42 intelligently groups discovered workloads by application affinities, dramatically reducing the effort required to create move groups, capturing all communications. Customers across 60 countries use these capabilities to manage and modernize their IT infrastructure and application landscapes.
Who Uses Device42?
Ideal for organizations that need a single source of truth from one data center to multiple datacenters, and those that have hybrid IT, including resources and applications in multiple clouds.
Where can Device42 be deployed?
Cloud-based
On-premises
---
About the vendor
Device42
Located in West Haven, US
Founded in 2010
Device42 pricing
Starting Price:
USD 20.00/year
Yes, has free trial
Yes, has free version
Device42 has a free version and offers a free trial. Device42 paid version starts at USD 20.00/year.
About the vendor
Device42
Located in West Haven, US
Founded in 2010
Device42 videos and images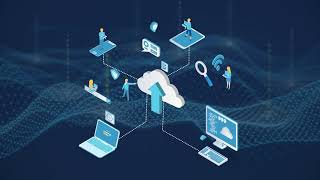 Features of Device42
API
Access Controls/Permissions
Alerts/Notifications
Asset Lifecycle Management
Asset Tracking
Audit Management
Capacity Management
Change Management
Change Planning
Color Codes/Icons
Compliance Management
Compliance Tracking
Configuration Management
Contract/License Management
Cost Tracking
Dashboard
Data Import/Export
Data Visualization
Device Auto Discovery
Hierarchical Mapping
IT Asset Management
IT Reporting
Inventory Management
Issue Auditing
License Management
Location-Based Mapping
Maintenance Scheduling
Map Exporting
Patch Management
Performance Monitoring
Real Time Monitoring
Real Time Notifications
Relationship Mapping
Remote Access/Control
Reporting/Analytics
Server Monitoring
Service Level Agreement (SLA) Management
Supplier Management
Third Party Integrations
Geraldo
Senior Manager, IT Infrastructure and Cloud Operatioons in Canada
Verified LinkedIn User
Financial Services, 1,001–5,000 Employees
Used the Software for: 1+ year
Reviewer Source
Device42 give you great insights and control over your infrastruccture.
Comments: From stale spreadsheet, to scripted google sheets to Device42 was a journey that we took and now we're happy that these days are over. Device42 provide a great deal of visibility and help us in many process throughout the org.
Pros:
It's easy to set-up and get up-and-running in days with a close-to-perfect coverage
Cons:
It can be overwhelming for some folks, but the customer success team is great in covering that.
Verified Reviewer
Verified LinkedIn User
Education Management, 1,001–5,000 Employees
Used the Software for: 2+ years
Reviewer Source
D42 is a comprehensive and well developed small market solution
Comments: Very positive. We like the product so much that while the enterprise has selected another vendor for CMDB, we continue to use it internally for Server and Network-based CMDB, data center mapping, and rack elevations.
Pros:
Easy installation, configuration, and ongoing management.
Cons:
modular licensing for various components
Alternatives Considered: ServiceNow
Reasons for Switching to Device42: Cost overall. API functionality. Elevations and mapping features.
Kriss
Process developer in Sweden
Computer Networking, 11–50 Employees
Used the Software for: 1-5 months
Reviewer Source
Useful, rough and improving
Comments: We use it for DCIM and network discovery. Does a good job at both and the value for money is there. Support has been very helpful, development seems overworked - don't except a quick resolution to the issues that are present. Would definitely recommend the product. As a side note, they are offering cash payouts for five star reviews, so I'd encourage taking any reviews with a grain of salt.
Pros:
The feature set is decently well thought out and it does what it says on the tin. We rolled it out to cover 1200 devices (60 or so models) inside if two months, which is a very good clip - most stuff worked out of the box and we managed to work around annoying (but minor) issues to get workflow integration going.
Cons:
The UI is the weakest point, both in terms of usage and documentation - a good portion of it is undocumented or under documented. The password vault offering may be useful in some scenarios but is insecure by design, would not store anything actually sensitive in it. If you use bonding/port channels, expect that most of the network visualisation breaks down.
Dinco
CMDB Admin in Mexico
Computer Games, 10,000+ Employees
Used the Software for: 1+ year
Reviewer Source
Great tool for IT Inventory Management and CMDB
Pros:
Automation and Integration is what I consider is the most important. We have created multiple integration with other tools that allow us to have IT information in one single place.
Cons:
- One thing I think should be improved is the customization of discovery. It would be very useful if we can modify what is being discovered by autodiscovery and agents, not only device technical information but bussiness related information.- Other thing is the difference between the different ways of reporting, for example, we don't get the same results from Devices table export, Classic and Advanced reports, and DOQL queries. Sometimes is confusing for several users to know what is the best way for reports.
James
Sr. Program Manager in US
Computer Games, 5,001–10,000 Employees
Used the Software for: 2+ years
Reviewer Source
A great CMDB tool
Comments: Overall the partnership with Device42 over the past 3 years have been great. The operations support for the product is a simple process and ongoing support from the sales team is also good.
Pros:
The product met all of our requirements for a CMDB. The Device 42 team provided great support during our proof of concept testing and implementation. The implementation was not as complex compared to other enterprise CMDB tools. Ongoing support from our D42 team is great. We also have met with their product team to provide feedback for future features and enhancements.
Cons:
We are looking forward to Device42 to continue to enhance the dashboards and advanced reporting tool.