What Is UKG Ready?
Kronos Workforce Ready is a human capital management suite of tools on a single unified cloud platform that helps you manage the entire employee lifecycle from pre-hire to retire. Solutions for HR, recruiting, onboarding, time tracking, payroll, and more are easily accessed through a single intuitive interface. Automated and scalable tools provide a single source of truth with common reporting, dashboards, and robust workflows. Included self-service and mobile app allow easy, anytime access.
Who Uses UKG Ready?
Designed for businesses with 200 or more employees, Kronos is a cloud-based solution that provides skills tracking, performance management, shift swapping and more.
UKG Ready Details
UKG
Founded in 1977
UKG Ready Details
UKG
Founded in 1977
UKG Ready videos and images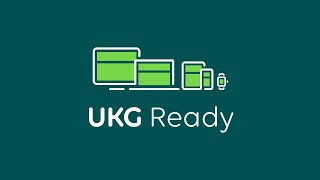 Compare UKG Ready pricing with similar products
Starting price
N/A
N/A
N/A
N/A
UKG Ready deployment and support
Support
Email/Help Desk
FAQs/Forum
Knowledge Base
Phone Support
Chat
Deployment
Cloud, SaaS, Web-based
Windows (Desktop)
Android (Mobile)
iPhone (Mobile)
iPad (Mobile)
Training
Live Online
Webinars
Documentation
Videos
Jeff K.
Bartender in US
Verified LinkedIn User
Hospitality, 10,000+ Employees
Used the Software for: 1+ year
Kronos for Workplace Scheduling
Comments: My regular work for the last year or so has recorded my hours and wages via clocking in with my badge on the Kronos system. I have learned to utilize it for all I can. I see my previous work info before payroll is done and can view future schedules and current numbers and earnings. I work for a terrific and large company and Kronos has been a decent timecard tool.
Pros:
I have had a regular job that uses this system to clock in and clock out employees.But the device has so much more that allows us to see specifics-specifics related to current pay periods, previous and future. I can see my schedule on the little box and it's really a simplified tool.
Cons:
I am on the fence on dislikes. My biggest is likely just what happens but I have had times that I did clock in and it did strange things.An example was an evening that meal break button led to clocking out for the shift.Random but troublesome because our version is not designed to allow management to alter or adjust our needs or problems directly through the system. Qe have to use a paper log for HR or Payroll. So smooth yet missing an easy touch.
Jana Y.
Accounting Specialist in US
Mental Health Care, 201-500 Employees
Used the Software for: 2+ years
Source: SoftwareAdvice
Alternatives Considered:
Kronos
Comments: Overall I have had a great experience with Kronos. I love the learning feature. I have only had issues with the new interface.
Pros:
I love the ease of clocking in and out. The phone app is great especially with being able to clock in or out even when you are off line. Love the tracking feature also for the phone app. I also like the reporting module. It is very versatile and I can make reports for individuals exact likes, wants and needs.
Cons:
I do not like the new interface at all. It takes longer to get to everything. I feel like I have at least 2 to 3 more clicks of the mouse to get anywhere I need to go. Also the time card seems more messy and harder for the employees to read.
Desiree D.
Sales Expert in US
Real Estate, 10,000+ Employees
Used the Software for: 2+ years
Ulti Pro
Pros:
Our team likes that you can use this app on your phone, with the location services. Allowing us to clock in and out on the go and not in front of the computer
Cons:
The least thing is that sometimes is takes a second for items to be updated, even after you refresh or log back out
Majeeda P.
HR Generalist in US
Recreational Facilities & Services, 501-1,000 Employees
Used the Software for: 6-12 months
Source: SoftwareAdvice
Alternatives Considered:
A good software but not unfortunately designed for Park Districts.
Comments: I liked the support staff that helped me with issues that arose. In particularly, I want to say that they were great, even though, they could not always help me. They made an honest effort and tried to even make logical solutions to help remedy my issues. Rep was by far my favorite support persons. Please let them know that I appreciated their time and energies. They did a tremendous job helping me with the software and always followed up and followed through. I will miss our lengthy support sessions!
Pros:
There was some level of customizing available.
Cons:
It was not a software designed for an organization like mine, a park district. In our organization, most employees work in more than one role at all times. Kronos could only keep general record of one job with one pay rate to each employee (we did not have the Payroll portion of Kronos). Some notifications that we needed were not available. Creating forms from scratch was difficult. Webinars were very long (3 Hours). Kronos was not as customizable for us as we had hoped. many things that we wanted to do with the system were not possible. Applicants had a hard time applying through the software. I had constant issues with log-ins.
Thomas J.
Payroll/Operations Manager in US
Package/Freight Delivery, 11-50 Employees
Used the Software for: 2+ years
My Opinion
Comments: I have had a wonderful experience with UKG Ready ever since we became a partner in 2016,2017ish - This is by far the best Payroll/Time/HR platform I have ever used
Pros:
I love the Software & how customizable it is, however more importantly I love the software support. The Support team is the best II have ever had the pleasure to work with & very knowledgeable of the entire platform (UKG Ready is ours)
Cons:
Sometimes the "look & feel" updates confuse our clients & cause a boat load of calls when an update happens. It is too time consuming to make \a standard operating procedure on the updates because they happen so frequently. It would be awesome if UKG could release a "Guide" on the new look & feel so we can pass along to our clients when an update happens