15 years helping Australian businesses
choose better software
What Is Quickbooks Online?
QuickBooks Online is a small business accounting software and app that allows you to manage your business anywhere, anytime. Used by over 7 million customers globally, QuickBooks provides smart tools for your business, yet is easy to use. You can organise your books, manage expenses, send invoices, track inventory, and even run payroll. With QuickBooks Online, you can get organised, save time, and even get paid fast by adding payment features. Best of all, you can try it for free for 30 days.
Buy now and save 50% off the first 3 months, or 50% off for the first year! Limited-time offer, only with QuickBooks Online Australia.
Who Uses Quickbooks Online?
The #1 Accounting and Financials software for Small Business globally.
Where can Quickbooks Online be deployed?
Cloud-based
On-premises
---
About the vendor
Intuit
Located in Sacramento, US
Founded in 1983
Quickbooks Online support
Phone Support
24/7 (Live rep)
Chat
Languages
English, Portuguese, Spanish, Traditional Chinese
Quickbooks Online pricing
Starting Price:
$25.00/month
Yes, has free trial
Yes, has free version
Quickbooks Online has a free version and offers a free trial. Quickbooks Online paid version starts at $25.00/month.
Pricing plans
get a free trial
About the vendor
Intuit
Located in Sacramento, US
Founded in 1983
Quickbooks Online support
Phone Support
24/7 (Live rep)
Chat
Languages
English, Portuguese, Spanish, Traditional Chinese
Quickbooks Online videos and images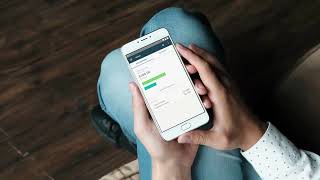 Features of Quickbooks Online
"What If" Scenarios
ACH Payment Processing
Accounting
Accounts Payable
Accounts Receivable
Activity Dashboard
Aging Tracking
Approval Process Control
Asset Accounting
Asset Lifecycle Management
Audit Trail
Bank Reconciliation
Benefits Management
Billable Items Tracking
Billing & Invoicing
Budgeting/Forecasting
Cash Management
Categorisation/Grouping
Chart of Accounts
Check Printing
Check Processing
Check Writing
Commission Management
Compliance Management
Consolidation/Roll-Up
Contact Database
Core Accounting
Cost Estimating
Cost Management
Cross Ledger Posting
Customer Statements
Customisable Branding
Customisable Invoices
Customizable Fields
Customizable Reports
Data Extraction
Data Import/Export
Direct Deposit
Donation Management
Donation Tracking
Donor Management
Dunning Management
Duplicate Payment Alert
Electronic Funds Transfer
Electronic Payments
Exemption Management
Expense Claims
Expense Management
Expense Tracking
Fee Calculation & Posting
Financial Aid Management
Financial Management
Financial Reporting
Fixed Asset Management
For AEC Industry
For Medical Purposes
For Nonprofits
For Real Estate
For Religious Organizations
For Small Businesses
For Trucking Industry
Forecasting
Fund Accounting
Fund Management
General Ledger
Grant Management
Income & Balance Sheet
Inventory Management
Invoice Creation
Invoice History
Invoice Management
Invoice Processing
Job Costing
Mobile Access
Mobile App
Mobile Payments
Mobile Receipt Upload
Multi-Currency
Multi-Department/Project
Multi-Period Recurring Billing
Online Invoicing
Online Payments
Overpayment Processing
PCI Compliance
PO Reconciliation
Partial Payments
Payment Processing
Payroll Management
Payroll Reporting
Profit/Loss Statement
Progress Reports
Project Accounting
Project Billing
Purchase Order Management
Quotes/Estimates
Real Time Data
Real Time Reporting
Receipt Management
Receivables Ledger
Recurring Invoicing
Recurring/Subscription Billing
Reimbursement Management
Remote Access/Control
Reporting & Statistics
Reporting/Analytics
Revenue Recognition
Sales Tax Management
Self Service Portal
Strategic Planning
Tax Calculation
Tax Compliance
Tax Filing
Tax Management
Third Party Integrations
Time & Expense Tracking
Time Tracking
Transaction Tracking
Trust Accounting
Value Added Tax (VAT)
Vendor Management
Version Control
W-2 Preparation
Alternatives to Quickbooks Online
Reviews of Quickbooks Online
Irene
Director in Greece
Verified LinkedIn User
Translation & Localization, Self Employed
Used the Software for: 2+ years
Reviewer Source
Excellent online software
Comments: I am very happy with this product. I use it for bookkeeping and my accountant reviews my entries at regular intervals.
Pros:
It is easy to use and you can't do anything wrong. I am using this program for 4-5 years and never had any technical issues. Reporting is straightforward and I can see my financial situation at any time.
Cons:
I am a happy QuickBooks user and have nothing negative to report.
Alternatives Considered: Xero
Reasons for Choosing Quickbooks Online: Excel is not handy for a large amount of invoices and there is always risk you might damage the formulas implemented.
Switched From: Microsoft Excel
Reasons for Switching to Quickbooks Online: My accountant prefers QuickBooks.
Accounting, 2–10 Employees
Used the Software for: 2+ years
Reviewer Source
Excellent reporting and automation
Comments: I've been a user of Quickbooks products since 2003. It has been great. Prior to that I was struggling with Sage. I used Sage for 3 years and Sage payroll. But when I discovered Quickbooks, to me, it lived up to its name... it was quick to do the books... I've done their training, I've an advanced certified pro advisor and user and the company has treated me (I feel) as a client user extremely well over the years.
Pros:
Auto invoicing, payroll module that's integrated, sending out reports automatically, great customer service and supportive software provider. Receipt capture (although not every sophisticated) still does the job.
Cons:
What I'm struggling with is this new tax feature, to then be able to file year end accounts, but once I've grasped it... I think it'll be a game changer for how I do business. The process will be quicker, which'll free up my time.
Kristina
Bookkeeper in US
Accounting, 2–10 Employees
Used the Software for: 2+ years
Reviewer Source
QBO is the best there is but it could use some major improvements.
Comments: While I am often frustrated with glitches or issues that come up: over and over, I am reminded that QBO truly is the best in the business with no other comparable alternatives. The user friendly interface allows for quick and accurate categorization and reporting.
Pros:
I love the highly customizable financial reporting. The ability to turn on or off tracking by class or location, the ability set up automatic reminders on overdue invoices, and the ability to efficiently categorize transactions in batches.
Cons:
The constant desire for improvement leads QBO to make changes that reduce the efficiency of the project. Most recent QBO stopped pulling in numbers contained withing bank details and replaced all the numbers with XXX. This makes it remarkably more difficult to match invoices to payments and categorize transfers because I have to log in to the bank to get information that used to be readily available,
Alternatives Considered: Xero
Reasons for Switching to Quickbooks Online: Quickbooks has more robust integrations as well as a more involved training program to get you started out on the right foot inside the software.
Health, Wellness & Fitness, Self Employed
Used the Software for: 1+ year
Reviewer Source
Well structured program
Comments: Overall it was a pretty decent experience. In the end, as a very small company, the cost wasn't worth it when there were free options available that don't have all of the bells and whistles but still get the job done.
Pros:
The main thing I love about Quickbooks online was the ability to email receipts to a dedicated email address where they would then be uploaded to my account. This made it so nice because you didn't have to take a screenshot or download a receipt sent via email in order to upload it to Quickbooks. The mobile app was also very nice and made taking pictures of receipts and uploading easy. The rest of the program was similar to free accounting softwares that I have used with no big surprises.
Cons:
I don't know if this was a problem with my bank or with Quickbooks but one of my bank accounts would require that I reverify myself every single time I signed into Quickbooks. This was extremely annoying and not something I had to do with the free accounting software that I used.
Alternatives Considered: Xero
Switched From: Wave Accounting
Reasons for Switching to Quickbooks Online: Because it is the name that you hear most often and the people who love it swear by it.
Bellame
Administrator in US
Architecture & Planning, 2–10 Employees
Used the Software for: 2+ years
Reviewer Source
QuickBooks does what it's intended but it needs improvement for professional services
Comments: Overall, I like the simplicity of their system but for a growing company, it lacks some features and flexibility.
Pros:
I liked the integration between accounting, payroll, time sheets, and benefits. It streamlines business operations, especially for a small firm. I like that they started a projects components, but it still needs a lot of work.
Cons:
I like that I can send invoices and easily receive payments, but I don't like that you cannot customize my invoice template. Sometimes, I would like to add a space between lines and it won't allow me. Also, they need improvement on their Project's management system.
Alternatives Considered: BQE CORE Suite, Wave Accounting and Monograph
Reasons for Switching to Quickbooks Online: We moved our project management system to Monograph, but still kept our accounting & payroll with Quickbooks.