15 years helping Australian businesses
choose better software
What Is Zoho Books?
Zoho Books is an online accounting software that allows you to easily manage the money flowing in and out of your business. Manage your customers and invoices, while keeping expenses in check. Record, monitor and reconcile your bank accounts and transactions, and collaborate with your accountant in real-time. Most importantly, Zoho Books helps you make better, more informed decisions and stay on top of your business.
Who Uses Zoho Books?
Freelancers, Medium Business, Small Business
Where can Zoho Books be deployed?
Cloud-based
On-premises
Zoho Books pricing
Starting Price:
$12.00/month
Yes, has free trial
Yes, has free version
Zoho Books has a free version and offers a free trial. Zoho Books paid version starts at $12.00/month.
Pricing plans
get a free trial
Zoho Books videos and images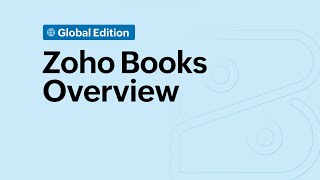 Features of Zoho Books
ACH Payment Processing
Accounting
Accounts Payable
Accounts Receivable
Approval Process Control
Audit Trail
Bank Reconciliation
Billable & Non-Billable Hours
Billing & Invoicing
Budgeting/Forecasting
Cash Management
Client Portal
Commission Management
Compliance Management
Consolidation/Roll-Up
Contact Database
Contact Management
Core Accounting
Cost Management
Customer Statements
Customisable Invoices
Customizable Fields
Data Import/Export
Data Security
Electronic Payments
Expense Claims
Expense Tracking
Financial Analysis
Financial Management
Financial Reporting
For AEC Industry
For Legal Professionals
For Medical Purposes
For Real Estate
For Small Businesses
For Trucking Industry
General Ledger
Income & Balance Sheet
Inventory Management
Invoice Creation
Invoice History
Invoice Management
Invoice Processing
Mobile App
Mobile Payments
Multi-Currency
Online Invoicing
Online Payments
Online Time Tracking Software
PO Reconciliation
Payment Processing
Profit/Loss Statement
Project Accounting
Purchase Order Management
Quotes/Estimates
Real Time Data
Real Time Reporting
Receipt Management
Receivables Ledger
Recurring/Subscription Billing
Reminders
Remote Access/Control
Reporting & Statistics
Reporting/Analytics
Requisition Management
Sales Tax Management
Spend Management
Supplier Management
Task Management
Tax Calculation
Tax Compliance
Tax Filing
Tax Management
Third Party Integrations
Time & Expense Tracking
Timesheet Management
Transaction Management
Trust Accounting
Vendor Management
Workflow Management
Alternatives to Zoho Books
Rexie
Director in UK
Verified LinkedIn User
Automotive, 2–10 Employees
Used the Software for: 1-5 months
Reviewer Source
Brilliant Accounting and Book Keeping software!
Comments: Great! Not been using it long but it is a vast improvement on functionality and reporting compared to old software.
Pros:
Love the customer portal! Our clients can use self service to manage their account with us and get all their invoice and payment records as well as access to documents like our T&Cs. The invoice generating is very quick and easy with lots of customisation and extra data collecting boxes. The app is reliable and easy to use with lots of functionality too. Retainer invoice function is great for us as we offer clients a promotion to top up their account in advance to receive discounts on future invoices so this works perfectly!
Cons:
There is no auto connection to my particular bank yet so can't connect it all automatically as I did with my previous software however it allows for bulk uploads so you can still reconcile everything.
Alternatives Considered: Xero
Reasons for Choosing Zoho Books: Lack of additional functions and reports weren't as relevant to our needs. Zoho Books came free with Zoho One plan and we were paying for Quickbooks so made sense to cut this cost.
Switched From: Quickbooks Online
Reasons for Switching to Zoho Books: It was included in Zoho One plan
Krishna
Human Resources Generalist in US
Verified LinkedIn User
Hospital & Health Care, 5,001–10,000 Employees
Used the Software for: 2+ years
Reviewer Source
It's an excellent internet service for small businesses
Comments: In general, Zoho Books is the finest accounting software for start-ups and small businesses. The following functionalities are included in this simple to use application: Assign Shortcuts, Create Quick Reports a UX that is easy to use, Software as a service (SaaS): It's simple to use and integrates well with the rest of the Zoho suite. Updates that arrive quickly and on a frequent basis.
Pros:
As a whole, Zoho Books is an excellent tool for new businesses and organizations. It's an excellent choice. Having everything in one location is a great feature of this book. The reports are highly user-friendly, and the balance is simple to handle. Books has a wide range of features and is well-integrated with the company's other products.
Cons:
When a financial institution makes an update, Zoho Books takes a long time to make the change, making it difficult to keep track of all expenditures. Statement import instructions are out-of-date. Customer service is terrible; no one ever tells you when an issue will be fixed.
Import & Export, 2–10 Employees
Used the Software for: 2+ years
Reviewer Source
Powerful and Invaluable tool at an incredible price
Comments: We love Zoho ability to access from anywhere and allows a business owner to monitor things even when they are not on site. The ease of use and consistency makes it very easy for training purposes and day to day use.
Pros:
We love the way you can add further modules and expand into other areas like inventory with ease. The support is fast and efficient with a positive outcome every time. The consistency through every module bill s, invoicing, purchasing makes it a breeze to operate.
Cons:
The only one annoyance is the search from some screens you need to know the exact customer name or item name to search. Where as some screens use a keyword search which is easy and fast to locate the information.
Alternatives Considered: Quickbooks Online
Reasons for Choosing Zoho Books: Lack on consistency with previous product and even doing the slightest thing seemed over complicated.
Switched From: PowerQuote
Reasons for Switching to Zoho Books: With the ability to integrate other modules was vital to us. The product had more vital features like re occurring invoices and billing. Stock control was important and a lot of other products don't have this ability alongside things like project managment.
Accounting, 2–10 Employees
Used the Software for: 2+ years
Reviewer Source
Blocks you when you need it.
Comments: Currently, Zoho Books is not capable of handling volume entries. You will be blocked if you go too fast, as I do. Then you have to wait hours before you can get back in. I created several users to be able to do my work. Also, the batch import feature does not work, since it does not pick up the product code on multi-line invoices. Our pricing went up last year, but Zoho's recurring invoices didn't pick up the new pricing, and the customers were invoiced at the old price, which caused massive service problems. Because of this, we are moving to another software, and I cancelled the auto-renewal with Zoho. Our access was immediately blocked (despite paying for the remainder of the year in advance), and now nobody has access to our own accounting. Currently, there is no one available in support to assist us, so we are waiting for a callback. It's beyond frustrating. The system is terrible, and the support is even worse. I do not recommend Zoho to any company.
Pros:
It looks modern and intuitive. It has a sales portal that customers can access online and view their invoices and payments. That is the feature that sold the program to us.
Cons:
The debit and credit side is the wrong way round as it follows the Indian system. For example, in the UK a sales balance of -£100 means that the customer owes £100 pounds and has to pay. In Zoho however, it means that the customer is in credit by £100 and would potentially need a refund. Blocks you if you type and click your mouse fast. There are problems with batch invoicing, and it takes a lot of time to review invoices one by one. The system does not extract more than 100 statements at a time. You really should find another system if your sales ledger is large.
Accounting, 2–10 Employees
Used the Software for: 1-5 months
Reviewer Source
Source: SoftwareAdvice
Support
Comments: NO Support
Pros:
It is easy to setup and start using it. I loved it a lot but their support SUCKS
Cons:
Their support sucks you go back in forth with someone that doesn't know about accounting.. So I am just going to find something else can consider all the work I have done in my account as a loss....
Alternatives Considered: Quickbooks Online
Reasons for Choosing Zoho Books: It seemed easier for what I needed
Reasons for Switching to Zoho Books: I am going back to QuickBooks what support they have is better than Zoho Books