15 years helping Australian businesses
choose better software
What Is MRPeasy?
MRPeasy is a cloud-based, affordable and user-friendly, AI-powered ERP/MRP software for small manufacturers. Seamless management of production, stock, customers, purchases, finances, and your team. Stay organized with accurate scheduling and reporting, real-time inventory and purchase management, and a complete view of the business. No more spreadsheets, always promise an accurate lead time, prevent stock-outs and overstocking, improve internal communication and customer satisfaction.
Who Uses MRPeasy?
MRPeasy serves all manufacturing industries as well as distributors, offering small businesses with 10-200 employees a sophisticated yet user-friendly Enterprise Resource Planning system.
Where can MRPeasy be deployed?
Cloud-based
On-premises
---
About the vendor
MRPeasy
Located in Tallinn, Estonia
Founded in 2014
Countries available
Australia, Canada, Estonia, United Kingdom, United States
MRPeasy pricing
Starting Price:
USD 49.00/month
Yes, has free trial
No free version
MRPeasy does not have a free version but does offer a free trial. MRPeasy paid version starts at USD 49.00/month.
About the vendor
MRPeasy
Located in Tallinn, Estonia
Founded in 2014
Countries available
Australia, Canada, Estonia, United Kingdom, United States
MRPeasy videos and images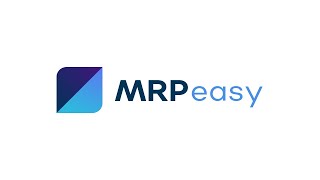 Features of MRPeasy
Accounting
Accounting Integration
Alerts/Notifications
Automated Scheduling
BOM Creation
Barcode Recognition
Barcode/Ticket Scanning
Barcoding/RFID
Billing & Invoicing
Bills of Material
Built-in Accounting
CRM
Capacity Management
Capacity Planning
Change Management
Chemical Management
Compliance Management
Contact Management
Cost Tracking
Data Visualization
Discount Management
Document Management
EDI
ERP
Financial Management
For Metal Fabrication
For Small Businesses
Forecasting
HR Management
Integrated Business Operations
Inventory Auditing
Inventory Control
Inventory Management
Inventory Optimization
Inventory Replenishment
Inventory Tracking
Item Management
Job Costing
Job Tracking
Kitting
Lot Tracking
MES
Manufacturing Inventory Management
Material Requirements Planning
Mobile Access
Multi-Currency
Multi-Location
Order Entry
Order Fulfillment
Order Management
Order Tracking
Parts Management
Predictive Analytics
Price and Cost Calculations
Procurement Management
Product Configurator
Product Identification
Production Management
Production Scheduling
Production Tracking
Project Management
Purchase Order Management
Purchasing & Receiving
Quality Control
Quality Management
Quotes/Estimates
Real Time Data
Real Time Synchronization
Recall Management
Receiving/Putaway Management
Reorder Management
Reporting & Statistics
Reporting/Analytics
Requirements Management
Resource Management
Returns Management
Sales & Operations Planning
Scheduling
Search/Filter
Serial Number Tracking
Shipping Management
Shop Floor Management
Status Tracking
Supplier Management
Supply Chain Management
Task Management
Third Party Integrations
Third-Party Integration
Traceability
Warehouse Management
Work Order Management
Workflow Management
Stefano
Plant Manager in Mexico
Verified LinkedIn User
Building Materials, 11–50 Employees
Used the Software for: 2+ years
Reviewer Source
A most dependable platform for your organization.
Comments: For the past 7 years I've been an active user of MRPEasy through different organizations and it comes to no surprise that MRPEasy has always been up to the task. From metalworking to composite extrusion, this tool has been able to adapt to our very specific factory needs. Definitely a great aid in growing a small business to a medium size company!
Pros:
It's ease of use and friendly interface makes it easy to train and quick to migrate to. We have had very little to no resistance from personnel when migrating them to use the system.
Cons:
Limited customization on the dashboards and reports are also a bit simple.
MRPeasy Response
2 years ago
Thank you for the review!
Logistics & Supply Chain, 11–50 Employees
Used the Software for: 2+ years
Reviewer Source
Source: SoftwareAdvice
MRPEasy for food supplement and cosmetics contract manufacturing
Comments: The flexibility of the configuration, intuitive and easy of use of the system (although not available in our language) made the move from the previous IT solution without hick-ups. Use of the application on mobile devices makes the inventory management more efficient.
Pros:
Easy of use and configuration for small manufacturing operations. Easy configuration of user defined fields which are persistent across several functions. Import, export functionality streamlines integration with customer's operation.
Cons:
Quality inspection functionality was too simplistic for our operation. To our satisfaction the suggested functionality change was considered as an improvement and implemented in a relatively short time period. Pricelist functionality turned on for a customer request, which was not implemented at the end. Although deleted all related master data, we could not turn off the functionality. This area might need more improvement if required by several customers.
Alternatives Considered: Dynamics 365 and SAP Business One
Reasons for Choosing MRPeasy: Flexibility of the system and easy configuration of the required functionalities. The move from the old environment to MRPEasy due to the easy of import/export functionality made the transition quick and without any business interuption.
Reasons for Switching to MRPeasy: Best match for our operation, which requires high flexibility and easy configuration of different functionalities without coding.
MRPeasy Response
7 months ago
Thank you for the review!
Jaanus
CEO in Estonia
Verified LinkedIn User
Maritime, 2–10 Employees
Used the Software for: 1+ year
Reviewer Source
Very affordable MRP software for small business
Comments: In the end of the day i'm very pleased with the value for money MRPEasy provides.
Pros:
For us it was super easy to implement. Our previous stock and orders management system was Excel so all data was available in importable tables.
Cons:
We had to adjust your processes and thinking in some cases to follow software logic, instead of implementing our own existing routine. But i guess, this happens all time if you upgrade from very flexible Excel environment to MRP software.
Alternatives Considered: monday.com and Katana Cloud Inventory
Reasons for Switching to MRPeasy: For us the base functionality covered 98% of what we needed in 1-2 years perspective and the pricing was just super competitive.
MRPeasy Response
2 weeks ago
Thank you for the feedback!
Financial Services, 2–10 Employees
Used the Software for: 6-12 months
Reviewer Source
MRPeasy Review
Comments: Overall, my experience with MRPeasy was positive. It provided a solid foundation for managing manufacturing processes and streamlining operations. The system's ability to track inventory, plan production, and generate reports was highly valuable. The customer support was responsive and helpful whenever I encountered any issues or had questions. While there were some areas that could be further improved, MRPeasy served as a reliable solution for enhancing efficiency and productivity in manufacturing operations.
Pros:
One of the things I liked most about MRPeasy was its comprehensive and user-friendly interface. It provided a complete solution for managing manufacturing processes, including inventory management, production planning, and scheduling. The system's intuitive layout and ease of use made it simple to navigate and access the necessary information. Additionally, the real-time visibility into production and inventory levels was highly beneficial for effective decision-making.
Cons:
While MRPeasy offered a range of useful features, one aspect I liked least was the limited flexibility in customization. Some specific business requirements or industry-specific needs couldn't be easily accommodated within the system. It would have been beneficial to have more options for tailoring certain aspects to align with the unique needs of the organization. Additionally, the integration capabilities with other software or systems could be improved.
MRPeasy Response
6 months ago
Thank you for your constructive feedback. We are thrilled to hear that your overall experience with MRPeasy was positive and that it effectively enhanced efficiency and productivity in your manufacturing operations. We will continue working on improving MRPeasy
Magnus
Production Manager in Netherlands
Aviation & Aerospace, 11–50 Employees
Used the Software for: 2+ years
Reviewer Source
No fancy user interface and quite expensive but highly customizable and gets the job done.
Comments: MRPeasy was already partially implemented when I joined the company, and I did not have any previous experience with MRP systems when I joined. I initially thought that it was not the most user friendly system. It looks very "old school". We have been trying a few different systems, exact because our finace department uses exact, and we also gave odoo a try to perhaps move to more of a ERP system. However I felt that both exact and odoo was inferior to MRP easy, BUT, for the functionality that MRP easy offer I do feel that you charge a very high price for it. We pay 79 per user simply for a MRP system when for instance Odoo charges 39 for a ERP solution. We will definitely move away from MRP easy in the future, when we grow our manufacturing team, if you do not change this. I want my employees to be able to use functions like bar code scanning on their tablets without having to pay enterprise / professional subscriptions for them as well.
Pros:
I like that it is quite easy to customize the views, (once you have learned how to do it). The amount of customizable options are also very good compared to some other programs.
Cons:
I do feel that sometimes it is not completely logical to me where to find the settings, the way you have decided to put some settings under enterprise, some settings under professional etc makes it hard to find what I am looking for.
Alternatives Considered: Odoo
Reasons for Switching to MRPeasy: Easier to use, more customizable, and partially because it is such a big task to change system.
MRPeasy Response
4 months ago
Thank you for your review.