15 years helping Australian businesses
choose better software
What Is TalentLMS?
TalentLMS is the LMS built for training success. Designed to get a yes from everyone, its where great teams, and companies, go to grow. With an experience that's fully customizable and easy to manage, teams embrace training while feeling right at home. TalentLMS makes it easy to provide the right training to any team and every use, while giving expert guidance and support every step of the way. On a mission to democratize training, TalentLMS already serves 70, 000+ teams worldwide.
Who Uses TalentLMS?
TalentLMS's simplicity is loved by thousands of customers around the globe. Recognized as the #1 most affordable LMS, TalentLMS will fit the needs of any company no matter its size or training type.
Where can TalentLMS be deployed?
Cloud-based
On-premises
---
About the vendor
Epignosis
Located in San Francisco, US
Founded in 2012
TalentLMS pricing
Starting Price:
USD 69.00/year
Yes, has free trial
Yes, has free version
TalentLMS has a free version and offers a free trial. TalentLMS paid version starts at USD 69.00/year.
About the vendor
Epignosis
Located in San Francisco, US
Founded in 2012
TalentLMS videos and images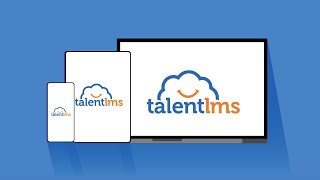 Features of TalentLMS
Access Controls/Permissions
Alerts/Notifications
Assessment Management
Assignment Management
Asynchronous Learning
Audio/Video Recording
Bite-Sized Learning
Blended Learning
Built-in Course Authoring
Cataloguing/Categorisation
Certification & Licensing
Certification Management
Competency Management
Compliance Management
Compliance Tracking
Content Library
Content Management
Course Authoring
Course Library
Course Management
Course Publishing
Course Tracking
Customisable Branding
Customizable Questions
Customizable Reports
Customizable Templates
Data Import/Export
Document Management
Electronic Forms
Employee Engagement Software
Employee Onboarding
Employee Portal
Employee Training
For Hospitality Industry
Gamification
Interactive Content
Interactive Learning
Knowledge Base Management
Learner Portal
Learning Management
Learning Paths/Tracks
Media Import
Microlearning
Mobile Access
Mobile Learning
Multi-User Collaboration
Orientation Workflow Management
PowerPoint Conversion
Progress Reports
Progress Tracking
Quizzes
Reminders
Reporting/Analytics
SCORM Compliance
Self-Learning
Self-Service Content Curation
Social Learning
Storyboarding
Synchronous Learning
Tests/Assessments
Third Party Integrations
Training Administration
Training Companies
Training Management
User Management
Video Management
Alternatives to TalentLMS
Jordan
Readiness and Success Coordinator in US
Verified LinkedIn User
Nonprofit Organization Management, 51–200 Employees
Used the Software for: 1+ year
Reviewer Source
The Best Solution for Our Need
Comments: Talent has enabled my organization to standardize our training, create long-term training infrastructure, and consolidate the training workload into one role, improving efficiency and saving both time and money. It is by far the most affordable training solution that we could identify, and with TalentLibrary, it is the most robust training solution available for our use-case.
Pros:
TalentLMS' base-level of functionality, accessibility, and ease of use for administrators, instructors, and learners alike is its defining feature. As the primary administrator and course creator for my organization, I was able to quickly learn the software's limits and work within them to create an effective training curriculum for a youth audience. Once deployed, that youth audience was able to navigate TalentLMS and complete their courses with minimal issues or bugs. All this was possible with an LMS that came far below the price-point of all other LMS' we considered.
Cons:
There is nothing I strongly dislike in my experience using TalentLMS. Apart from minor bugs in data tracking (course completion time) and my own inexperience in cleaning up data when doing my own data analysis, I never ran into any issues that either didn't have a solution already available in the help section or that were not quickly resolved by the Customer Support Team
Alternatives Considered: Google Classroom, Absorb LMS, Moodle and Blackboard Learn
Reasons for Switching to TalentLMS: The cost of Absorb/Blackboard was more than my non-profit could afford. Implementing Moodle would have been beyond the technical scope of our employees. Google Classroom's full portfolio was not available to us as we are not an educational institution despite having educational programs (HiSET)
E-Learning, 2–10 Employees
Used the Software for: 1+ year
Reviewer Source
Talent LMS Rocks!
Comments: Overall, TalentLMS is wonderful. I had to downgrade because I did not get my government contract. When I downgraded, the system would not allow me to downgrade fully. I sent an email to the key people and they resolved the problem expeditiously.
Pros:
I LOVE TalentLMS. I have been using this mgmt system EVERYDAY for over a year. This system is so easy to use, has lots of great features and my students find it very easy to navigate.
Cons:
The TalentLMS App (BETA) don't work with some of the desktop features. It has been in beta for since I started using it (over a year). I am just waiting for them to get the bugs out so I can use it to track my students. I haven't told my students about the beta.
Mark
Museum Planner in Mexico
Architecture & Planning, 2–10 Employees
Used the Software for: 6-12 months
Reviewer Source
Lacking Features as Advertised
Comments: Very poor customer service, see above over six months or trying to work out issues with customer support, next step is Better Business Bureau.
Pros:
The software is said to have many features at a low cost, this is clearly false advertising.
Cons:
The software is advertised and marketed as a platform for selling online courses. For many issues users are required to enter CSS or Javascript for simple issues like a social media link. For over six months I have been trying to work with customer support, today I gave up. My next step is to report the company to the Better Business Bureau. As the [SENSITIVE CONTENT HIDDEN] wrote me: Hi Mark, Thank you for contacting me and for sharing your concerns. I can understand your frustration. It is true that our product development team has decided to focus more on Enterprise features, rather than e-Commerce related ones. We offer some integrations with payment gateways and specific eCommerce features allowing our customers to sell their courses through their TalentLMS portal but it is not our main focus. As far as your specific requirements are concerned, our support team offered you advice on how you could use our CSS / Javascript editors to achieve what you are looking for. We have decided to offer these editors (CSS / Javascript) to give our customers more freedom. Using these editors you have more options, but CSS and Javascript knowledge is required. We cannot provide customization services to our customers, according to our policy, but our software support engineers are always available to advise and guide you through. Please let me know if you need any further clarification. [SENSITIVE CONTENT HIDDEN] Pioneer in eLearning solutions TalentLMS
Epignosis Response
4 years ago
Dear Mark, we're sorry to hear that the follow up provided by our customer support team has not met your requirements. As mentioned in the email you shared, our team is on-hand should you wish to seek any further assistance. We wish you all the best in your future business endeavours.
Julie
Director, Global Training and Communications in US
Retail, 1,001–5,000 Employees
Used the Software for: 1+ year
Reviewer Source
Exceptional Learning Management System for Global Training Needs
Comments: TalentLMS has been an indispensable tool for our organization. Its robust features, user-friendly interface, and exceptional support have not only met but exceeded our expectations. We wholeheartedly recommend it to any organization seeking an efficient and reliable learning management system for their global training needs. Five stars without hesitation!
Pros:
We've been utilizing TalentLMS for a considerable period now, and it has been an absolute game-changer for our team. This platform has revolutionized how we manage and conduct training sessions across our partner sites worldwide. One of the standout features of TalentLMS is its unparalleled ability to organize and facilitate seamless training sessions. The user-friendly interface makes it incredibly easy for us to create, distribute, and track training modules efficiently. This has significantly streamlined our processes, allowing us to focus more on the content and less on the logistics. Moreover, the global reach and accessibility of this system have been instrumental in our success. Being able to provide consistent and standardized training material to our partner sites worldwide has strengthened our operations and improved overall performance. The support and responsiveness of the TalentLMS team deserve special mention. Any queries or issues we've encountered were promptly addressed, showcasing their commitment to customer satisfaction.
Cons:
The only con I experience is that we cannot add pictures to surveys. But that's about it. Not a big deal.
Alternatives Considered: Lessonly
Reasons for Choosing TalentLMS: We transitioned due to several crucial factors that impacted our training efficiency. While Cerego served a purpose initially, its limitations became increasingly evident over time.
Switched From: Cerego
Christine
Virtual Learning Specialist in US
Education Management, 11–50 Employees
Used the Software for: 2+ years
Reviewer Source
Simple, Robust, and Informative
Comments: Overall, our experience with TalentLMS is extremely positive. We appreciate how easy it is to get started with TalentLMS and how simple it is to develop courses quickly. Even with the simplicity is there, the features are robust enough to provide quality learning experiences. The support provided by the TalentLMS team is top-notch, and they are very responsive and helpful.
Pros:
Our favorite TalentLMS features are its ease of use, learner analytics, and the ability to set up branches. As an education service agency, we use TalentLMS to offer microlearning opportunities to busy teachers and school administrators. Our course authors find TalentLMS to be easy to use and simple to learn. We use the reports and infographics to understand how and when our participants access their learning opportunities. We love that we can use branches to group users and establish a specific course catalog per branch.
Cons:
Although we find more pros than cons with TalentLMS, we do wish there was a way to "drip" content to users via email. We also wish we could customize the storefront and course information pages (more than already possible) as viewed by learners.
Alternatives Considered: Teachable, EdApp and Kajabi
Reasons for Switching to TalentLMS: We chose TalentLMS because the analytics were more flexible and customizable. The ability to set up and manage branches was also a deciding factor.
Epignosis Response
10 months ago
Christine, what a great review! It's fantastic to read that, as a learning specialist, you enjoy the vast array of features offered by TalentLMS. We love knowing that the reporting capabilities, along with infographics, allow you to keep an eye on how and when your participants access their learning opportunities! Regarding advanced customization, maybe you could check out this cheat sheet we recently created. It will help you take your portal to the next level, and remember that if you need extra help, our support team is here to back you up. https://www.talentlms.com/cheatsheets/elearning-css-hacks