15 years helping Australian businesses
choose better software
What Is Ingentis org.manager?
Ingentis org.manager is a leading software solution for people and organizational analytics. It is already used by over 2,000 renowned corporations worldwide and ensures transparency and clarity by automatically and demand-oriented visualizing HR and organizational data from virtually any data source. Companies can use Ingentis org.manager to analyze their current organization, design target states, and optimize structures.
Who Uses Ingentis org.manager?
Ingentis org.manager addresses the needs of mid-sized companies and enterprises with a large number of employees. HR departments as well as organizational development teams benefit from our solution.
Where can Ingentis org.manager be deployed?
Cloud-based
On-premises
---
About the vendor
Ingentis Softwareentwicklung GmbH
Located in Nuremberg, Germany
Founded in 1997
Ingentis org.manager support
Ingentis org.manager pricing
Starting Price:
EUR 95.00/month
Yes, has free trial
No free version
Ingentis org.manager does not have a free version but does offer a free trial. Ingentis org.manager paid version starts at EUR 95.00/month.
About the vendor
Ingentis Softwareentwicklung GmbH
Located in Nuremberg, Germany
Founded in 1997
Ingentis org.manager support
Ingentis org.manager videos and images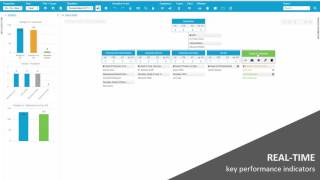 Features of Ingentis org.manager
API
Access Controls/Permissions
Ad hoc Query
Ad hoc Reporting
Attendance Tracking
Budgeting/Forecasting
Competency Management
Customisable Dashboard
Customizable Reports
Customizable Templates
Dashboard
Data Connectors
Data Import/Export
Data Management
Data Mapping
Data Visualization
Drag & Drop
Employee Database
Employee Management
Employee Photos
Employee Portal
Employee Profiles
HR Management
Historical Reporting
KPI Monitoring
Leave Tracking
Modeling & Simulation
Multiple Data Sources
Org Chart Creation
Organizational Charting
Performance Management
Predictive Analytics
Publishing/Sharing
Real Time Analytics
Real Time Data
Reporting & Statistics
Reporting/Analytics
Scenario Planning
Scheduled/Automated Reports
Search/Filter
Skills Tracking
Strategic Planning
Succession Management
Succession Planning
Talent Management
Third Party Integrations
Time & Attendance
Trend Analysis
Turnover Tracking
Vacation/Leave Tracking
Version Control
Visual Analytics
Alternatives to Ingentis org.manager
Reviews of Ingentis org.manager
Verified Reviewer
Verified LinkedIn User
Human Resources, Self Employed
Used the Software for: 2+ years
Reviewer Source
Data Visualization is the easiest way to display information
Comments: As a consultant, I have recommended to several clients for use in HR, Manager dashboards, Board reports, and analytics with great success and response from the HR and Senior Management groups. I have even presented Ingentis to my over 150+ Technology Group with very positive feedback.
Pros:
It really is two products: 1) using provided templates as a foundation to display disparate system information in a highly understandable format, 2) using the product with internal IT resources to bring in lots of information, craft the information tags with organizational objectives and KPI's that are particular with the organization.
Cons:
The product is so flexible that the information presented raises LOTS of questions, forcing you to go even further in the analysis. If you are NOT prepared to be a data analyst and provide insightful information to the business, then go back to paper or PDF reports.
Meril
Project Coordinator in United Arab Emirates
Information Technology & Services, 11–50 Employees
Used the Software for: 2+ years
Reviewer Source
Great service, support and an impressive software provided by Ingentis
Comments: The experience of working with Ingentis is great.
Pros:
We at ePillars are extremely happy with the services provided by Ingentis. It is a pleasure working with the company due to their friendly & extremely professional approach. We appreciate their quick support to us as a business partner. Org.manger is a great product with many add on features and so far there is a good demand in the Middle East market. We are confident that our client's complicated requirements can be met easily using this software. We look forward to work with them on a long term business relationship.
Cons:
The configurations associated to the software seems to be little complex therefore we seem to have lot more to explore regarding the capability of the product.
Racine
Head of HR Operations in Germany
Accounting, 1,001–5,000 Employees
Used the Software for: 2+ years
Reviewer Source
Very good tool, but
Comments: With the implementation of the tool we can give the supervisors access to all the employee datas they need
Pros:
It has so much functionalities, so it is possible that we have to good graphically depiction
Cons:
It would be great if there is an improvement on the handling and easier use of the tool. It is not very intuitive, so we need a lot of support
Ingentis Softwareentwicklung GmbH Response
2 years ago
Thank you for your review and suggestions for improvement. Our Service & Consulting team is always happy to help in case of any issues. Please don't hesitate to reach out to us. We are also glad to look into any specific requests you may have to make working with Ingentis org.manager easier.
Susan
VP HR Associate Services in US
Retail, 10,000+ Employees
Used the Software for: 1+ year
Reviewer Source
Ingentis org.manager revew
Comments: Very beneficial to have insight into our associate structure. Easy to sign in and view all of the data. The Simulation allows us to plan for organizational changes. The Dashboard allows us to have insight into key data points and analytics.
Pros:
It's very easy to navigate and customize for your views, dashboards, and data simulations.
Cons:
I don't have any cons about this software.
Victoria
Gloabl HRIS Support Specialist Workday in Austria
Food & Beverages, 5,001–10,000 Employees
Used the Software for: 6-12 months
Reviewer Source
Feedback Org manager
Comments: Great org charts and a lot of functionalites. The implementation partner is a great help and always available for me. Very easy going and reult-oriented!
Pros:
Integration to Workday was easy to setup. It is nice that it works through Workday reports. The tool has a lot of possibilites with manipulations and rules. The look of the org chart can be personalized a lot.
Cons:
In my opinion the org converter itself is very complex and even though I have received a training, I would not be able to maintain it by myself. Small things I can do but for more complex configurations I am in contact with our Implementation partner. But in my case it was never the intention that I would administrator it by myself.
Ingentis Softwareentwicklung GmbH Response
3 years ago
Thank you for the positive review. It is great to hear that you are happy with our software and the support offered by our team.