Local product
What Is Autopilot?
Autopilot is an Australian-founded global marketing platform. Since 2015 they have empowered over 10,000 companies with their software. Autopilot allows online businesses to unify their customer data with their CDP, segment key audiences, activate these audiences with personalised, omnichannel experiences, and analyse their business with a powerful suite of BI tools. The teams at Microsoft, Typeform, LiveChat, Greenpeace and Patreon create remarkable customer journeys with Autopilot.
Who Uses Autopilot?
Autopilot is used by SaaS, eCommerce, Not for Profit, B2B or B2C, from startups to the Fortune 500.
Where can Autopilot be deployed?
Cloud, SaaS, Web-based
About the vendor
by AutopilotHQ
Founded in 2012
24/7 (Live rep)
Chat
Countries available
Australia, Canada, New Zealand, United Kingdom, United States
Autopilot pricing
Starting Price:
USD 29.00/month
Yes, has free trial
Yes, has free version
Autopilot has a free version and offers a free trial. Autopilot paid version starts at USD 29.00/month.
Pricing plans
get a free trial
About the vendor
by AutopilotHQ
Founded in 2012
24/7 (Live rep)
Chat
Countries available
Australia, Canada, New Zealand, United Kingdom, United States
Autopilot videos and images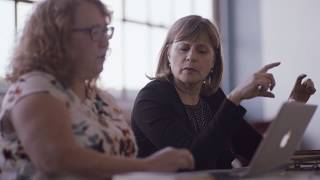 Garrett G.
Marketing Manager - Technology in Canada
Verified LinkedIn User
Computer Software, 11-50 Employees
Used the Software for: Free Trial
A Great Alternative to Full-Fledged Automation Software
Comments: Autopilot is a great solution if you're looking for something to automate a sequence of emails. I wouldn't consider it a replacement for full-fledged marketing automation software... yet, but it's a fantastic tool for email automation. Just keep in mind that there are a few hiccups that you'll potentially need to navigate such as email SpamAssassin errors (always use mail-tester.com to check your emails) and CRM sync issues.
Pros:
It seems to me that Autopilot does only one thing - but it does that one thing REALLY well. I tested Autopilot briefly for a few weeks as an alternative to the drip program functionality in our Marketing Automation software. I was extremely impressed with how easy it is to build a drip program (called a "Journey" within Autopilot), as well as with the breadth of logic and functionality offered. Autopilot really sets itself apart with some amazing - seriously amazing - integrations and functionality that our Automation platform doesn't offer, such as sending SMS text messages or physical postcards. I really like that Autopilot offers in-app chat support, and that you generally don't need to wait longer than 5 minutes to get someone to help you out.
Cons:
During the few weeks I tested Autopilot, I found a few issues that prevented me from really continuing to use the software for my use-case. The integration with Salesforce was clunky and un-intuitive, and most concerningly, it seemed that when the platform saw leads that already existed in Salesforce, it would stop them from progressing through the drip program. This was a real frustration, and I ended up just disconnecting Autopilot from the CRM in order to finish my test. Another concern we had was that after testing the emails I had configured using mail-tester.com, there was an error identified that could only be resolved by getting a dedicated IP address - something which adds a significant additional monthly cost to the cost of the program.
Kate J.
Growth Manager in Canada
Verified LinkedIn User
Computer Software, 11-50 Employees
Used the Software for: 1-5 months
Source: GetApp
A great tool, with great visual cues, powerful automation and integrations
Comments: Great platform, easy to learn and use, engaging for the team, awesome customer support, truly helpful content. No regrets. It's perfect for teams that are just starting out.
Pros:
Because of the visual workflow (or journeys, as they appropriately call them) builder, this is an easy platform to catch on to. Getting the team to dive in and build our or edit journeys is quick and simple and doesn't require two days of reading documentation and tutorials to understand. Autopilot has done an amazing job of making the building of the workflows collaborative as well. Being able to annotate, comment, add images etc helps not only the team understand the goals, but is killer for reminding you why you built something the way you did a month later. The email, CRM, Slack integrations are all easy to set up and use as well.
Cons:
I believe they are working on it since there have been a lot of updates recently, but the email manager could use a bit more love - it just doesn't stand out as well against the rest of the platform. Building and editing an individual email is simple enough, but managing the full list can be tricky. The reporting on the messaging bot is also lacking - but that feature is easy to use and helpful. It's easy to trust that they will continue to improve this.
Alternatives Considered: Mailchimp and HubSpot Sales Hub
Reasons for Switching to Autopilot: The visual designer and the confidence that I could get up and running fast enough.
Bianca L.
Marketing Automation Specialist in New Zealand
Information Technology & Services, 51-200 Employees
Used the Software for: 2+ years
Don't be fooled by the visual feel. Very basic and lots of issues.
Comments: This product really is JUST above batch and blast products out there. It has a lot of limitations and caused a lot of frustrations.
Pros:
The only thing I like about this platform is its ability to directly integrate with Slack, which allows us to easily incorporate internal alerts in our nurture programmes.
Cons:
- Autopilot has poor usability experience that makes tasks longer to do despite the visual feel of the UI. - You cannot copy email module HTMLs so email modules always have to be built from scratch. - Inefficient folder structure. - Segment criteria and names cannot be edited. - No auto-populate / picklist on fields so field values need to be memorised by the user. - No automated a/b testing. - Does not have a global dynamic content feature which allows you to edit common content like email footers in one place. - VERY basic report -only shows numbers like email engagement, and journey ejects. There is no ability to customise reporting by users / cohorts, which limits performance analysis. - Reporting is inaccurate (ie. If you'd like to see open and click rates in a specific date range, it will also pick up the opens and clicks outside that date range which pushes the rates up). - No built-in journey membership fields. - There are issues with data timings. It makes data update really slow, delaying the lead to reach the sales team. - You can't combine 'AND' and 'OR' operators on segments / triggers logic. - Does not have any advanced features that can be really useful (like sandbox, marketing calendar, webinars, web personalisation, predictive content etc). - Slow pace of innovation (if any). Their email manager has been on 'beta' for two years. - We've encountered several serious bugs caused on their end.
Jeffrey W.
Co-Founder & CTO in
Verified LinkedIn User
Computer Software, 2-10 Employees
Used the Software for: 1+ year
Source: GetApp
Incredible Value. Make use of the templates. Explore the possibilities.
Comments: As a founder of a software startup, our team needed a solution to routinely engage our users/customers with information to help them with their on-boarding experience. Autopilot was the perfect fit! We had a lot of fun building the journeys and experimenting with what worked (and didn't work) for our team. Their templates gave us some great starting points, and helped us to open up our minds with ways to engage with our users in ways that we hadn't thought of. Of course, those same principals could easily be applied to outbound marketing campaigns with complex engagement logic, which we haven't started to implement as this time. Overall, we are very satisfied with Autopilot!
Pros:
- Slack Integration - Segment Integration - Easy to build complex logic, visually - Dashboard to keep track of latest events - Many journey and email templates to get you started - Built-in email open/link tracking is helpful to find your engaged users - Good support - Great blog with ideas of how others use Autopilot - They are continuing to develop cool new features - User idea voting for features not yet developed
Cons:
- Ability to access email / Slack templates seems inefficient (need to dig into the journey to find them) - With all of the capabilities that Autopilot offers, you can easily have your custom contact lists get out of hand - remember to KISS so that others on your team can pick up where you left off
Richard H.
Founder in UK
Verified LinkedIn User
Marketing & Advertising, Self Employed
Used the Software for: 6-12 months
Great for automating Marketing requirements
Comments: Very good. Customer service is incredible, so I feel like any issues or objectives I want to hit are fully supported by the team. I hope this only improves as they grow and doesn't become watered down.
Pros:
You can plan multiple campaigns visually and then share the boards (completed with annotations) with the client. This means everyone is on the same page and understands how the campaign will proceed. The customer support is also second to none - really good. It's also very visual - as someone who gets easily distracted and bored easily, being able to visualise campaigns in a physical way really helps.
Cons:
The reporting in the email side of things could be better. Mailchimp, for example, provides decent reporting with easy actions (like automatic re-send to non-openers' - AP requires you do smart segmenting (which is actually better in the long term), but the mental journey to sort this out would be impossible without the customer support (so it isn't an issue).