15 years helping Australian businesses
choose better software
What Is SkyPrep?
SkyPrep specializes in automating and transitioning any aspect of your employee training to an online platform, simply, and painlessly.
In addition to our simple interface, we run on a modern design that is fully customizable, allowing for a very personal and dynamic online training environment.
Of course, we deliver a host of features on top of an intuitive and sleek design. This includes the ability to upload any file type, build assessments, and run powerful reporting.
Who Uses SkyPrep?
Just about anyone looking for an online training platform can use us. Our solution is extremely scalable. Organizations with just a few employees, up to ones with 1000's of employees can use us.
Where can SkyPrep be deployed?
Cloud-based
On-premises
SkyPrep pricing
Starting Price:
SkyPrep offers a free trial.
SkyPrep videos and images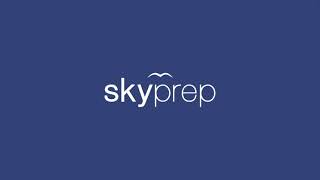 Features of SkyPrep
Access Controls/Permissions
Activity Dashboard
Alerts/Notifications
Archiving & Retention
Assessment Management
Assignment Management
Asynchronous Learning
Audit Management
Automatic Grading
Bite-Sized Learning
Blended Learning
Built-in Course Authoring
Cataloguing/Categorisation
Certification & Licensing
Collaboration Tools
Communication Management
Competency Management
Compliance Management
Compliance Tracking
Content Library
Content Management
Content Sharing
Course Authoring
Course Management
Course Tracking
Customisable Branding
Customizable Questions
Customizable Reports
Customizable Templates
Data Import/Export
Data Visualization
Discussions/Forums
Document Management
Electronic Forms
Employee Engagement Software
Employee Onboarding
Employee Portal
Employee Profiles
For Hospitality Industry
Gamification
HR Management
Incident Management
Interactive Content
Interactive Learning
Learner Portal
Learning Management
Learning Paths/Tracks
Lock Down
Mobile Access
Mobile Learning
Monitoring
Multi-Language
Multi-User Collaboration
Multimedia Support
Online Tests
Orientation Workflow Management
Performance Management
Process/Workflow Automation
Progress Reports
Progress Tracking
Question Library
Quizzes
Randomization
Reminders
Reporting & Statistics
Reporting/Analytics
SCORM Compliance
Self Service Portal
Self-Learning
Self-Service Content Curation
Skills Assessment
Social Learning
Surveys & Feedback
Synchronous Learning
Test Scheduling
Tests/Assessments
Text Editing
Third Party Integrations
Time Limits
Training Administration
Training Management
User Management
Video Management
Virtual Classroom
Weighted Questions
Rae
Learning Architect in Canada
Verified LinkedIn User
Electrical/Electronic Manufacturing, 51–200 Employees
Used the Software for: 1-5 months
Reviewer Source
Outstanding LMS
Comments: We did not have an LMS at CoolIT when I started. After looking over a number of solutions, we came down to three top contenders. Upon meeting with the team at SkyPrep, weighing the cost vs benefit, and the consistent professionalism of the SkyPrep team, our choice became easy. The SkyPrep team are open to partnering and very helpful when I need some assistance or advice on the best way to complete a task. Both myself and the HR Manager are thrilled with our choice.
Pros:
SkyPrep has a number of features that has made my job as the one person learning team easier. I love the dashboard that my participants see and how simple/user friendly it is for them. The ease to add courses, materials and create learning paths has been a wonder. The ability to create our own custom email templates, landing page and branding has made the LMS our own rather than appearing to be from a third party. Finally, it's awesome that my learners can access the LMS via their phone, laptop or desktop. It is helping us create a true learning culture here at our companyl.
Cons:
I would like the reporting to be a bit more robust and friendly. I can get what I need, but I need to do some work for it. The only other thing I would like is when I'm needing to check on a learner's progress and pop into their account, when I go to switch back to my admin account, it doesn't bring me back to the screen I was working on before I logged into the user. Both things are small, and easily worked around.
Alternatives Considered: Adobe Learning Manager and Docebo
Reasons for Switching to SkyPrep: SkyPrep simply offers significant value vs the cost of the product. Additionally, their support is second to none.
Tracie
Director of Operations in US
E-Learning, 2–10 Employees
Used the Software for: 1-5 months
Reviewer Source
LMS doesn't need to be difficult- this one doesn't disappoint
Comments: Overall, I've been SUPER satisfied. The amount of customer technical issues has dropped over 90% from our last system, and honestly, the ones that remain are typically user error and things out of SkyPrep's control. They don't over complicate it, are friendly, reasonable and happy to meet the needs of customers that do things a little differently.
Pros:
Setting up courses compared to other systems we have used in the past (I demo'd several before settling on this, and this was our 4th LMS system over the past decade) was SUPER easy! While our unique requirements did require some specific adjustments, they were very eager to assist and made the process pretty seamless. Additionally, they provided us with video calls where they would walk me through certain settings and setup to make sure everything met our specific needs. I was able to upload a course, create quizzes and have it almost fully to our custom settings often times in under an hour!
Cons:
They don't have 24 hour customer support which does make it a little harder if there is a tech issue after hours or on a holiday (they observe American & Canadian holidays which can lead to 4 days of no service after a weekend), BUT if there is a major system shutdown they will still be responsive, and luckily, we really don't have any system issues. I would just make sure to avoid timing your initial rollout over their holidays as support will be limited if you experience a learning curve.
Alternatives Considered: TalentLMS
Reasons for Choosing SkyPrep: We had LOTS of technical issues and glitches in the system. Login instructions were constantly not being received by clients (this issue has pretty much disappeared with skyprep) and their customer service could not fix anything from the backend. They couldn't login to see the issue and just required extensive testing on my part. In 3 years, I don't think they ever fixed an issue; I just had to find a workaround.
Switched From: iSpring Learn
Reasons for Switching to SkyPrep: Much easier to use in the end. Talent was more expensive and way more complicated than it needed to be.
Christie
Director, Training in US
Hospital & Health Care, 51–200 Employees
Used the Software for: 6-12 months
Reviewer Source
SkyPrep
Pros:
SkyPrep is an easy to use platform. The Customer success leader, [SENSITIVE CONTENT HIDDEN], is excellent. He is very helpful. The features that make it easy to use are the course upload and adding groups. Learning paths are easy to set up as well.
Cons:
The reporting functions could be improved upon. Having an integrated system with an HRIS would be helpful, especially as my organization grows. I have used LMS systems in the past that are leaders in the industry. SkyPrep still has a ways to go with all of the functionality of the more well established systems, but the price and customer service is a plus.
E-Learning, 2–10 Employees
Used the Software for: 2+ years
Reviewer Source
Great LMS - Easy to use, flexible and great customer support
Comments: We have been using SkyPrep to provide professional development to the community colleges of Texas for over 8 years now. We had a need for a more modern course authoring tool that had the ability to split courses into modular format and present the many different forms of media needed for a comprehensive course. SkyPrep was perfect fit for this. We have been able to build a robust library of courses that have all been created within SkyPrep, that all integrate seamlessly into our website. With their recent learning UI redesign, it is a significant improvement and easier to follow content.
Pros:
Their course authoring tools are very extensive and with SCORM support for third party courses all areas are covered. Throughout the years of using SkyPrep, they have worked with us helping shape their system to meet the needs of our users. From having a direct account manager to having chat support for more immediate help, they have an amazing customer support system. Their API created the ability to seamlessly integrate into our existing website to make providing our courses even easier.
Cons:
The reporting features don't cover all data points that we could utilize and with a lot of users reports can sometimes take longer than desired.
Alternatives Considered: CANVAS and Moodle
Reasons for Switching to SkyPrep: - Course authoring tools with test/assessments and the ability to create modular courses using a range of media (Video, PDF, Word, PowerPoint, etc.)- Ability to easily integrate into our existing website using a web API- Affordable- Customer support- User management system with groups- Certificates of completion
Jennifer
Director of Learning and Organizational Development in US
Nonprofit Organization Management, 1,001–5,000 Employees
Used the Software for: 1+ year
Reviewer Source
SkyPrep meets all our needs...and goes BEYOND!
Comments: Skyprep is excellent to work with and provide great customer service. We appreciate their efforts to evolve and update their features. If I had to choose another LMS all over again, I would choose SkyPrep again!
Pros:
The software is quite easy to learn/use and helps our team work more efficiently in delivering, tracking, and reporting on trainings. The help feature provides excellent resources for learning and navigating the system (directions, pictures, and links to other resources). The content developer is excellent for categorizing the courses and is very user friendly. The amount of storage provides the capability to store everything in one location. Administrators can make updates to the LMS without having to submit request to SkyPrep or our company's IT department. Our IT department is completely circumvented with this platform. The help desk is quick to get back with us when a ticket is submitted, and the support is excellent and consistent with very little wait time. They are continuously improving their services and features, as well as provide quick updates and customizations.
Cons:
Other than a few extra clicks when navigating to and through trainings, nothing. The program works consistently and the LMS performs every time. If you encounter any unexpected limitation, all you need to do is call SkyPrep and their team will explain possible solutions or work through the limitation to create a new solution.
Alternatives Considered: Lessonly, LMS365, Accord LMS, TalentLMS and Litmos
Reasons for Switching to SkyPrep: Combination of cost, excellent features, ease of use, API allows for our own customization, and their excellent customer service.