What Is Integrum?
Integrum is a fully integrated, cloud-based or on-premise, QHSE Risk and Compliance platform. Used by organizations of all sizes, across diverse sectors of commerce and government to manage incidents; conduct audits and inspections; raise investigations; implement corrective actions; perform risk assessments; manage controlled documents; conduct training and eLearning; manage suppliers and contractors; and, create easy to understand dashboards and actionable business intelligence.
Who Uses Integrum?
Oil & Gas, Energy, Mining, Construction, Manufacturing, Shipping, Offshore, Aviation, Transport, Forestry, Agriculture, Engineering, Healthcare, Aged Care, Education, Facilities, Retail, Government
Where can Integrum be deployed?
Cloud, SaaS, Web-based, Windows (On-Premise), Linux (On-Premise), Android (Mobile), iPhone (Mobile), iPad (Mobile)
About the vendor
Mitratech
Located in Austin, US
Founded in 1998
Phone Support
24/7 (Live rep)
Chat
Integrum pricing
Starting Price:
Not provided by vendor
Yes, has free trial
Yes, has free version
Integrum has a free version and offers a free trial.
Pricing plans
get a free trial
About the vendor
Mitratech
Located in Austin, US
Founded in 1998
Phone Support
24/7 (Live rep)
Chat
Integrum videos and images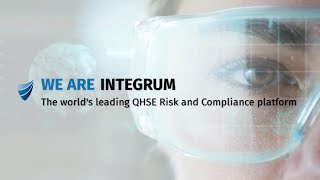 Features of Integrum
Alerts/Notifications
Archiving & Retention
Audit Management
Change Management
Communications Management
Complaint Management
Compliance Management
Compliance Tracking
Configurable Workflow
Controls Audit
Corrective and Preventive Actions (CAPA)
Dashboard
Document Coding & Control
Document Management
Equipment Management
Exceptions Management
Incident Management
Inspection Management
Maintenance Management
Mobile Access
OSHA Recordkeeping
Occupational Health Management
Process/Workflow Automation
Reporting & Statistics
Reporting/Analytics
Response Management
Risk Assessment
Risk Management
Risk Reporting
Risk Scoring
Supplier Quality Control
Training Management
Version Control
Con
Head of Advisory- Risk, Safety & Sec5 in Australia
Verified LinkedIn User
Security & Investigations, 501-1,000 Employees
Used the Software for: 1+ year
Source: GetApp
Quality System
Comments: Excellent solution.
Pros:
The structure and format of the system, and the Integrum team.
Cons:
Zero issues as it is a great solution which is simple to use.
Shayne
Safety Coordinator in Australia
Construction, 5,001-10,000 Employees
Used the Software for: 2+ years
Master Electricians Australia's Partnership with Integrum Management Systems
Comments: Master Electricians Australia (MEA) is a dynamic and modern trade association recognised by industry, government and the community as the electrical industry's leading business partner, knowledge source and advocate. As such, MEA provides members with a subscription based HSEQ System to help ensure members meet their obligations. The MEA safety system started as a paper based management system in 2007. In 2013 MEA made the decision to transform into a cloudbased solution for the HSEQ System. After over 12 months of searching, trialing and pressure testing prospective providers, MEA made the decision to partner with Integrum Management Systems (IMS) to develop a cloudbased integrated management system for the electrical industry and MEA Members. MEA and IMS designed and developed a system that managers:
- Incidents
- Inspections
- Risk management
- Document Registers
- Auditing
- Meeting management
- Training management
- elearning LMS; and
- Business intelligence platform The IMS platform was great value for money, highly configurable and front end user friendly. The business intelligence platform that underpins the Integrum system is invaluable to providing an indepth data analysis of what is happening within the business. I would recommend working with IMS to any business looking for a state of the art, highly configurable and innovative business management system.
Pros:
- The highly configurable modules of the system - Easy of use - Ability to design the user interface - Ongoing development - Value for money - Business intelligence reporting platform is very powerful - Ability to make configuration changes in house rather then having to go to Integrum for changes
Cons:
MEA has a unique setup, with over 2500+ different companies falling under the same overall system. This has presented challenges as the Integrum management system had not been used in this capacity before. MEA and Integrum continue to reslove issues around this. There is currently limited mobile capabilities through smartphones, this area of the system is ever improving.
Geoff
Senior Risk Manager in Australia
Transportation/Trucking/Railroad, 10,000+ Employees
Used the Software for: 6-12 months
CAF Aust RMIS
Comments: Very low uptake of the system, probably because of initial setup. Reports are poor and require significant effort to create for fortnight and monthly reports to the board. Frustrating that the system does not link risks, issues and controls.
Pros:
The software has not failed, can be accessed by all in the company, could be worthwhile but not set up correctly.
Cons:
Poorly setup, not intuitive for most users, reports are difficult to retrieve, no linkage between risks, no linkage to issues register, controls are not easy to manage or report, does not provide quantitative analysis, not all report functions work well, difficulty in reporting on basic indices such as top risk and exposure, reports are based on this month (not previous months which should be selectable)
integrum Management Systems Response
11 months ago
Hi Geoff. We are sorry to hear about your experience. We've passed your feedback onto the team. Please feel free to get in touch with us to discuss this further.
Phil
GRC Officer in Australia
Nonprofit Organization Management, 1,001-5,000 Employees
Used the Software for: 2+ years
Integrum White Label Review
Comments: Implementation of the software was successful with a very took take up from users. The reporting and analysis of information is quite straight forward.Other business units have seen the benefits of the system, which has required additional in-house development for other business functions. These have been implemented with minimal cost.
Pros:
From a user perspective it can be very easy to use, especially for untrained workers, but is subject to how the processes are designed. The system integrated well into existing processes and gave us better analysis and reporting through the BI tool.
Cons:
Integration with systems are easy, however when organisational structures are undertaken support is required from the vendor.
Samantha
National EQS Adviser in Australia
Transportation/Trucking/Railroad, 10,000+ Employees
Used the Software for: 2+ years
User Review
Pros:
Display size for most things is fairly easy to see and read
Cons:
It feels very clunky, and when using it you feel like your at an end spot to be able to move along to the next part but its not, entering an incident and creating the actions can be very time consuming and not as user friendly as you would want. duplication has been to easy to do as it can take a long time for it to load, and then i need to log back in as an administrator to remove my duplicate and others that are communicated as its a common occurrence.