15 years helping Australian businesses
choose better software
What Is SysAid?
SysAid's mission is to liberate organizations by putting AI to work for them and their people - enabling productivity to thrive.
We lead organizations on a transformative journey toward AI-driven organizational processes and services. Orchestrating service management across the organization our generative AI manages employee requests, assist with queries, and accelerates the resolution of issues.
Now employees can do what they're meant to do, and organizations are free to fulfill their purpose.
Who Uses SysAid?
SysAid serves organizations spanning all industries and sizes from SMBs to Fortune 500 corporations. From our Help Desk to the ITSM+ edition, there is something to suit businesses of all magnitudes.
Where can SysAid be deployed?
Cloud-based
On-premises
---
About the vendor
SysAid Technologies
Located in Airport City, Israel
Founded in 2002
SysAid support
Phone Support
24/7 (Live rep)
Chat
SysAid pricing
Starting Price:
Yes, has free trial
No free version
SysAid does not have a free version but does offer a free trial.
About the vendor
SysAid Technologies
Located in Airport City, Israel
Founded in 2002
SysAid support
Phone Support
24/7 (Live rep)
Chat
SysAid videos and images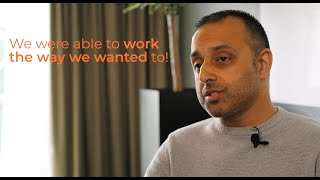 Features of SysAid
Access Controls/Permissions
Activity Dashboard
Alerts/Escalation
Alerts/Notifications
Analytics
Asset Tracking
Assignment Management
Audit Management
Automated Routing
Barcode/Ticket Scanning
CMDB
CPU Monitoring
Change Management
Chat/Messaging
Chatbot
Collaboration Tools
Compliance Management
Compliance Tracking
Configuration Management
Contract/License Management
Customer Support
Customisable Branding
Customizable Reports
Customizable Templates
Dashboard
Drag & Drop
Email Management
Event Logs
Feedback Management
Full Text Search
Help Desk Management
IT Asset Management
IT Asset Tracking
IT Reporting
Incident Management
Interaction Tracking
Inventory Management
Issue Auditing
Knowledge Base Management
Knowledge Management
Live Chat
Macros/Templated Responses
Mobile Access
Multi-Channel Communication
Network Monitoring
Patch Management
Performance Metrics
Performance Monitoring
Prioritization
Problem Management
Real Time Monitoring
Real Time Notifications
Real Time Reporting
Real-Time Chat
Release Management
Remote Access/Control
Remote Monitoring & Management
Reporting & Statistics
Reporting/Analytics
Self Service Portal
Service Catalog
Service Level Agreement (SLA) Management
Supplier Management
Support Ticket Management
Surveys & Feedback
Task Management
Third Party Integrations
Ticket Management
Uptime Reporting
User Management
Workflow Configuration
Workflow Management
Edward
ICT Specialist in Aruba
Verified LinkedIn User
Government Administration, 201–500 Employees
Used the Software for: 2+ years
Reviewer Source
ITIL Compliant ServiceDesk System with user-friendly self-service portal
Comments: SysAid is our ITSM Tool. Aides us in implementing and monitoring ITIL procedures and standards. We register all of our incidents and requests thru the SysAid Admin (IT Technicians) or Self-Service Portal (other users in all departments of the organization). It has enabled our clients/users to monitor the status of their requests and reported incidents without the need to have emails sent back and forth or asking who was working on their issue. The self-service portal is customizable and can easily be branded to be uniform to the organizations needs. We are currently automating a number of forms and processes (like move requests, equipment requests, on- and off-boarding) thru the WorkFlow manager. Next steps will be the integration with JIRA (since the application has a number of integration options with Office Automation, Collaboration Tools, Monitoring Tools and Project Management Tools) and a more intensive use of automation tools (like self-service password unlock and reset).
Pros:
-Ticket registration and tracking -Workflow management -Self-Service portal -Reporting and Feed-back/Notification -ITIL-Compliant -Flexible and Customizable
Cons:
-Workflow Design is powerful but has a learning curve
Alternatives Considered: ManageEngine ServiceDesk Plus and TOPdesk
Reasons for Switching to SysAid: We had ample experience previously with SysAid and when we evaluated the alternatives. We went for the "old trustworthy" but were also surprised that everything we were looking for in the alternatives was in the latest version of the tools we already had so we upgraded to that latest version.
Peter
IT Asset And Configuration in Ghana
Information Technology & Services, 501–1,000 Employees
Used the Software for: 2+ years
Reviewer Source
Fantastic SysAid
Comments: It has been a great journey using SysAid since 2019. We have always had a good understanding and agreement for each request we submit.
Pros:
I like the workflows and the BI Analytics. With the workflows, we have been able to build processes for some support teams in resolving issues. Same workflows has helped streamlined our change approval process. With the approval process in place in SysAid, we no longer face audit exceptions on no approval was obtained from a stakeholder before CAB. Service Review meetings has been more insigtful with the use of the BI Analytics to provide data for tickets resolved by each support team , as well as review tickets pending and aging.
Cons:
I do not like the fact that the Knowledge base management cannot give a comprehensive report on usage. They are only show most viewed articles based on a cumulative count of viewers.
Alternatives Considered: Remedyforce and ServiceNow
Reasons for Switching to SysAid: The product suited our budget and it has proven that it worth buying.
Clint
Network Technician in US
Government Administration, 201–500 Employees
Used the Software for: 2+ years
Reviewer Source
Does the basics
Comments: It works better than some other ticket systems I've used in the past, but it also works worse than others. I'd put in the middle of the road for Ticketing Systems.
Pros:
SysAid is easy to use and easy to integrate.
Cons:
There is definitely some aspects missing, like the ability to merge tickets. Often times an widespread issue occurs and 30 tickets come in. Tickets have to be deleted or closed, which inflates ticket volume.
Alternatives Considered: Spiceworks
Reasons for Switching to SysAid: Better support level
Johannes
ICT Manager in South Africa
Information Technology & Services, 201–500 Employees
Used the Software for: 2+ years
Reviewer Source
SysAid best ITIL based IT Support tool in the market
Comments: We have been using SysAid for almost 5 years now and we have been very happy with the system, support and have commited now to another 3 years to SysAid. We are moving to the cloud version in the next month so we are very excited about this. They are also not standing still on development so we will not get stuck with old outdate technologies.
Pros:
Ticket management, reporting and classifications is one of the key features that lead to the decision to make sysaid our long-term partner. The workflow functionality and teams integration is going to change our whole business, so we are very excited to move forward on SysAid Cloud. The customization is also a big plus for us.
Cons:
The old-style interface but hat is also a thing of the past now that we are moving into the cloud and there new UX/UI is coming out early next year.
Alternatives Considered: Vision Helpdesk
Reasons for Switching to SysAid: Financial and customization was the biggest issues with Helpdesk
Akosua Tiwaa
Service Desk Analyst in Ghana
Information Technology & Services, 201–500 Employees
Used the Software for: 2+ years
Reviewer Source
Sysaid - A Second Review
Comments: Initially, I had reservations about sysaid's customer service support. However, I've come to appreciate the value in their meticulous approach to addressing issues and providing long-lasting solutions. This positive aspect of their service has improved my perception of SysAid. Nevertheless, I have noticed that resolving critical issues can be time-consuming, and this could be an area for potential improvement.
Pros:
Over the years, SysAid has consistently demonstrated stability in its ticketing system. Even in a high-volume environment with over 15,000 tickets processed monthly, the platform has effectively maintained data integrity without experiencing delays or system lag.
Cons:
In a previous review, I initially expressed dissatisfaction with SysAid's customer service support. However, over time, I came to appreciate their methodical approach to ticket inquiries, which aims to understand the root cause of issues for a more effective and lasting solution. Nevertheless, for critical issues requiring tier 3/4/developer attention, the resolution process tends to be time-consuming.