15 years helping Australian businesses
choose better software
What Is TalentHR?
TalentHR is a fresh take on HRIS, an all-in-one tool built for HR success. It's fully customizable and features time-off tracking, custom fields, employee onboarding, performance reviews, and job applicant tracking (ATS) that'll alleviate all your HR analytics worries. Leave complex HR tools behind and focus on what matters most, your people. No IT skills required, all at a reasonable price. TalentHR is a product of Epignosis, the company that 11,000+ businesses trust for their HR and L&D needs.
Who Uses TalentHR?
Forget spreadsheets and complex HR systems. With TalentHR, you have one platform to manage your people, track employee data, and welcome new hires. All at an affordable price, no IT skills needed.
Where can TalentHR be deployed?
Cloud-based
On-premises
---
About the vendor
Epignosis
Located in San Francisco, US
Founded in 2012
TalentHR pricing
Starting Price:
USD 2.00/month
Yes, has free trial
Yes, has free version
TalentHR has a free version and offers a free trial. TalentHR paid version starts at USD 2.00/month.
About the vendor
Epignosis
Located in San Francisco, US
Founded in 2012
TalentHR videos and images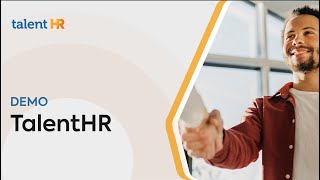 Features of TalentHR
Absence Management
Activity Dashboard
Applicant Tracking
Calendar Management
Customizable Reports
Data Import/Export
Document Management
Employee Database
Employee Management
Employee Onboarding
Employee Profiles
HR Management
Leave Policy Management
Leave Tracking
Onboarding
Performance Management
Recruitment Management
Reminders
Reporting & Statistics
Reporting/Analytics
Self Service Portal
Sick Leave Tracking
Third Party Integrations
Time Off Management
Time Off Requests
Training Management
Vacation/Leave Tracking
Jordan
Mobile Engineering Lead in Canada
Computer Software, 2–10 Employees
Used the Software for: 6-12 months
Reviewer Source
Awesome service – highly recommend!
Pros:
It's an easy to use, user-friendly system that can be introduced seamlessly into an organization.
Cons:
I think some minor improvements can be made around customization of features and allowing for more integrations with other third-party software.
Epignosis Response
3 weeks ago
Hey Jordan, Thanks for your kind review! TalentHR is evolving fast to fit the needs of its customers. So keep an eye out cause more integrations are coming your way in the near future.
Verified Reviewer
Verified LinkedIn User
Information Technology & Services, 11–50 Employees
Used the Software for: 6-12 months
Reviewer Source
A simple and easy-to-use HR tool, ideal for small teams.
Pros:
TalentHR was the perfect fit for our needs. We needed something that could be up and running with minimal setup effort and would not be a tool that adds yet more overhead in our routines. Moreover, considering our needs and what TalentHR offers, their pricing is an absolute steal!In addition, the level of support we received made us feel like we had signed up for an enterprise plan. The product is always evolving with new features and functionalities which always nice to know, although it is a perfect fit for it as is.
Cons:
The is a slight worry that if our team grows significantly that TalentHR will no longer be able to meet our needs.The Knowledge Base could have been more comprehensive but the level of support they provide make up for this.
Alternatives Considered: BambooHR
Alison
Head of Talent Acquisition and HR development in France
Media Production, 5,001–10,000 Employees
Used the Software for: 1-5 months
Reviewer Source
Good!
Pros:
Easy to use and implement but haven't tried in yet on a full HR cycle
Cons:
I canot tell yet. Must try it all year to see if it meets HR requirements
Chelsea
People Administrator in UK
Staffing & Recruiting, 51–200 Employees
Used the Software for: 1-5 months
Reviewer Source
Talent HR - Tech Upgrade
Comments: We are currently in the process of a huge tech overall in our company, Talent HR was one of the first upgrades we made, we love the simplicity, the ease of use and intuitive nature of Talent HR. It has decreased our time spent on managing personnel files and freed up time for us to spend on relationship building. The initial info upload was an easy process and the customer service team were always ready and willing to assist. Getting our users set up and using Talent HR was a breeze, everyone loves the look and feel of the platform. We have now been using Talent HR for around 3 months, and with each software launch comes new features that make the platform even better!
Pros:
As a whole we love the simplistic look of Talent HR, it is clean and minimalist. The Talent HR features are easy to use and can mostly be changed to suit what works best for your company, you can really make it your own. We would also like to compliment the amazing help desk, who are always willing to help (especially [sensitive content hidden]), they offer quick replies and extensive knowledge of the platform. Additionally if there's a feature missing or a feature you think would benefit your people management, they are always open to suggestions and will pass the message to their development team and keep you in the loop of released dates.
Cons:
When we initially switched to Talent HR, there were a few features we were missing that we really needed, such as logging half days - this was remedied on their next software release (around 3 weeks later), this added extra steps in the short term. We are currently waiting for a couple of other features to be added, but i wouldn't say these are a negative, Talent HR is an up and coming platform and they are constantly developing to enhance consumer experience.
Thanassis
Founder and CEO in Greece
Computer Software, 2–10 Employees
Used the Software for: 1-5 months
Reviewer Source
Ideal solution for HR management
Comments: My experience on starting with TalentHR was quite smooth following well targeted on screen instructions and taking as an example the prefilled profiles.
It a complete yet affordable solution for HR management. In my case, the experience of running employee leaves, adding new personnel and being able to easily share actions across my team was the quickest path to cover what we need in the company.
Pros:
I really like the straightforward look and feel for keeping track of people employment data. TalentHR is a really simple to use software to cover all the necessary activities involved with human resources.
Cons:
Nothing really! Over the last few months I watch the software updates coming at a regular pace, which enhances the overall user experience at a great extend.