15 years helping Australian businesses
choose better software
What Is Safetica?
Safetica provides easy-to-use on-prem and cloud-native data loss prevention and insider threat protection solutions that help organizations secure their data and ensure regulatory compliance.
Safetica is a global software company founded in 2007, serving its customers in 120 countries globally, and provides data loss prevention and insider threat protection solutions.
Safetica NXT (cloud-native)
Safetica ONE (on-prem)
Who Uses Safetica?
Every organization that wants to protect its data effortlessly. Protect your data, valuable intellectual property, copyrights, or other sensitive data, and be compliant with regulations.
Where can Safetica be deployed?
Cloud-based
On-premises
Safetica pricing
Starting Price:
Safetica offers a free trial.
Safetica videos and images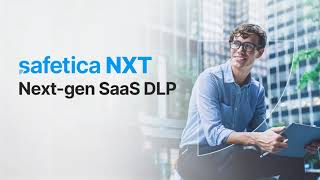 Features of Safetica
Access Controls/Permissions
Activity Dashboard
Activity Tracking
Alerts/Escalation
Alerts/Notifications
Anomaly/Malware Detection
Application Security
Compliance Management
Compliance Tracking
Incident Management
Monitoring
Policy Management
Real Time Monitoring
Reporting & Statistics
Reporting/Analytics
Risk Alerts
Risk Analysis
Risk Assessment
Secure Data Storage
Security Auditing
Third Party Integrations
User Management
Whitelisting/Blacklisting
Jared
Marketing Specialist in US
Verified LinkedIn User
Machinery, 10,000+ Employees
Used the Software for: 2+ years
Reviewer Source
Good answers to keep our data safe, a great experience with Safetica.
Comments: By using Safetica we maximize labor productivity, the security of our data and the reduction of the time of manual actions, since it is a software that constantly monitors the correct handling of our data, any suspicious attempt will be detected by Safetica and will protect our information. It is a DLP software that reduces risks and fully protects our information flow.
Pros:
I like that Safetica performs constant monitoring without interrupting the performance of the work, I like how fast the technical support is, it is very easy to configure, and since I belong to the marketing department I am totally connected with the cybersecurity department because we handle a lot of flow of information and with the protection of Safetica we protect our information from loss or theft.
Cons:
I have no negative comments about Safetica, as it is a very understandable software, it does not offer any obstacles that have slowed us down in its use or allowed our data to escape.
Priyamvada
Assistant Manager in India
Management Consulting, 51–200 Employees
Used the Software for: 1+ year
Reviewer Source
Data loss prevention and protection from endpoints is easiest than ever ! Go for Safetica !
Comments: My overall experience with Safetica is amazing so far. One of the greatest security solutions in the market with 24*7 proactive scanning for any threat attacks or malware attempts onto systems. It works with great efficiency and never lags. The regulatory compliance check and management is achieved upto 100% with Safetica due to its high operating efficiency without any trouble. All our internal confidential data is completely protected from any data loss or leak as it is thoroughly protected from Safetica in most streamlined and hassle free way.
Pros:
Safetica is the one stop security solution for protecting IT system and devices from threats, endpoints and any kind of internal and external malware. It scans the devices proactively and ensures 100% system protection in most quick and accurate manner. It protects the system and servers from all internal and external ransomware. It helps us in ensuring the cent percent security check on system by all means. We are able to maintain our quarterly security compliance management through this.Most cheap alternative global acceptability. It ensures 100% system and device protection round the clock without any slip ups.
Cons:
Never faced any major trouble or issue. One of the great security products available in market with great features and functionality. Data security protection and prevention from threats and endpoints is just a click away with Safetica.
Alternatives Considered: Harmony Endpoint, Trellix Endpoint Security, ManageEngine Endpoint Central, CloudGuard, Endpoint Protector and Harmony Email & Collaboration
Reasons for Switching to Safetica: Safetica chosen above all alternatives due to its low cost and high performance efficiency in endpoint detection and providing suitable response solutions immediately. It results in increasing the compliance and security enhancement for businesses with reduced burdening of expense on businesses. Quick , fast and accurate endpoint detection with immediate security remedy solution.
Erick
Sales Director in South Africa
Electrical/Electronic Manufacturing, 51–200 Employees
Used the Software for: 2+ years
Reviewer Source
Extremely secure and trustworthy. I depend on Safetica for my data protection needs.
Comments: Effortless approach to data protection. It is updated and fashionable.
Pros:
For a while, the issue about copyright and compliance matters was a huge obstacle for us as an organization. Nothing was secure because we were using the old outdated methods of data protection. Safetica brought the solution at the doorstep. Security and Confidentiality is part of us now. Am grateful and happy for Safetica.
Cons:
Safetica is safe and sound. I have no cons so far. It has done us the best favours. Safetica has built a strong trust on us.
Computer & Network Security, 1,001–5,000 Employees
Used the Software for: 2+ years
Reviewer Source
Not that bad but not perfect
Comments: Not that bad, but you need to have at least 2 admins and a lot of IT guys to deploy, maintain, upgrade, policy deployment and fix issues.
Pros:
Human friendly websafetica, nice dashboards, easy policy and application deployment.
Cons:
Not really human friendly safetica console, poor SIEM integration, many FP's
Monica
Group Procurement Supervisor and Broker in Bahamas
Telecommunications, 501–1,000 Employees
Used the Software for: 2+ years
Reviewer Source
Treasures are kept secure under Safetica. Most user-friendly tool.
Comments: Good as new. Should not hesitate to try. Safetica is trustworthy and reliable.
Pros:
Assurance for Security and protection against data mishandling and loss prevention is a key step towards achieving goals and objectives. Safetica gives the best immune against insider threats. I personally work with all the confidence that my Systems are securely under control. Safetica leaves me time to concentrate on matters outside job.
Cons:
Safetica is secure and dependable. I don't have any downside. Just positive comments.